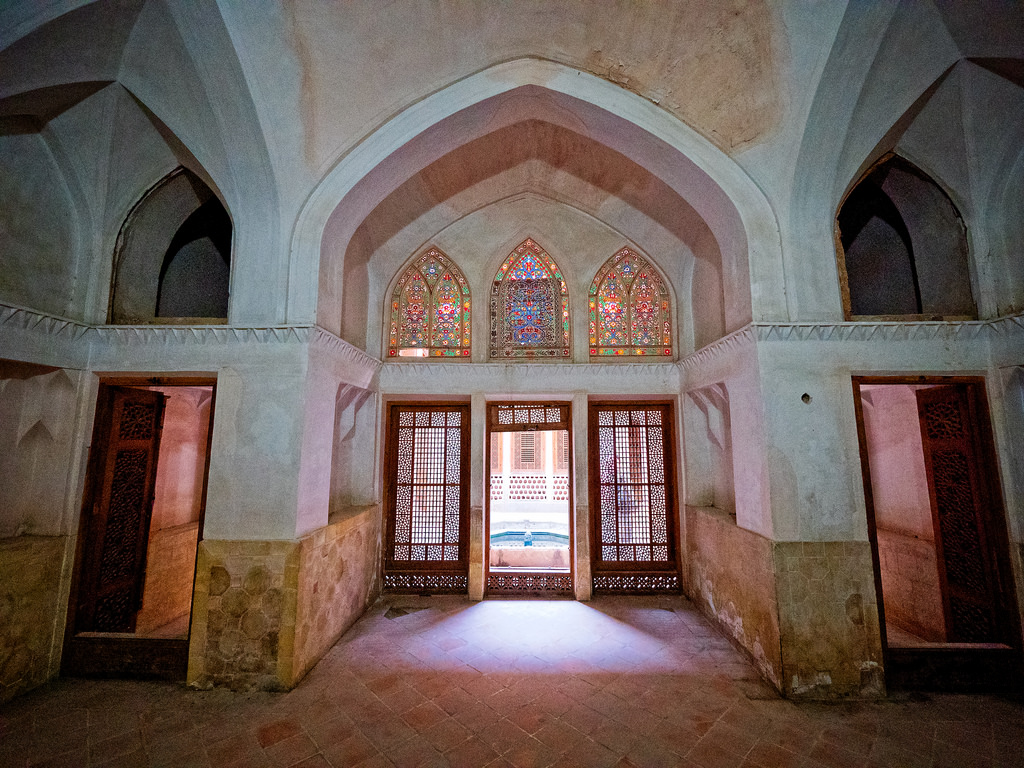 Kashan Attractions
Abbasi House
A Historical House in the City Center
Abbasi House is a large historical house in a central district of Kashan. The house features the striking atmosphere of the 18th-19th centuries and reflects the lifestyle of wealthy families. It is popular among tourists, who say that it takes at least an hour to explore all the halls and yards of this castle.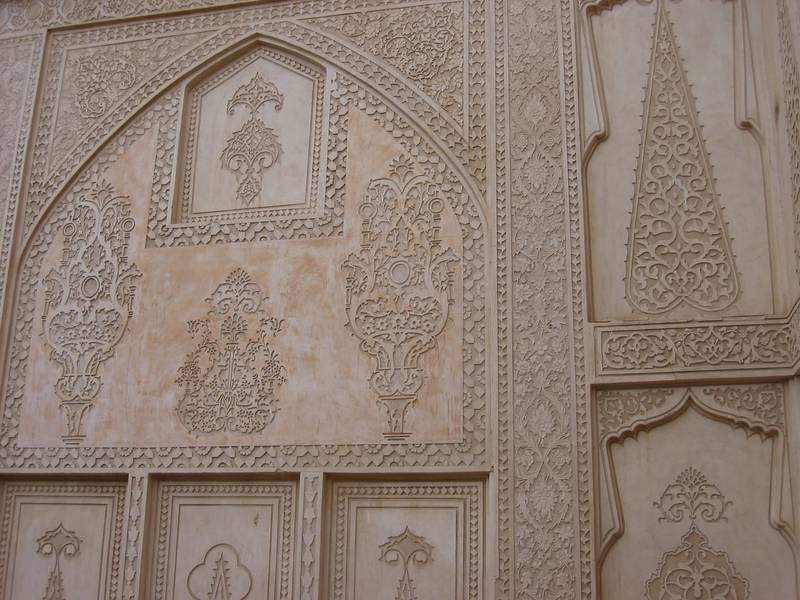 History of Abbasi House
Abbasi House was built during the late 18th century for the family of Agha Abbasi, a prominent Kashan cleric. The construction process took 20 years – and no wonder, since the decorations and planning of the house are highly detailed.
Abbasi used the main courtyard to teach his religious classes. After his death, the house was divided into five parts and sold separately. Now it is protected by the Iran Cultural Heritage Organization, partly renovated and turned into a public museum.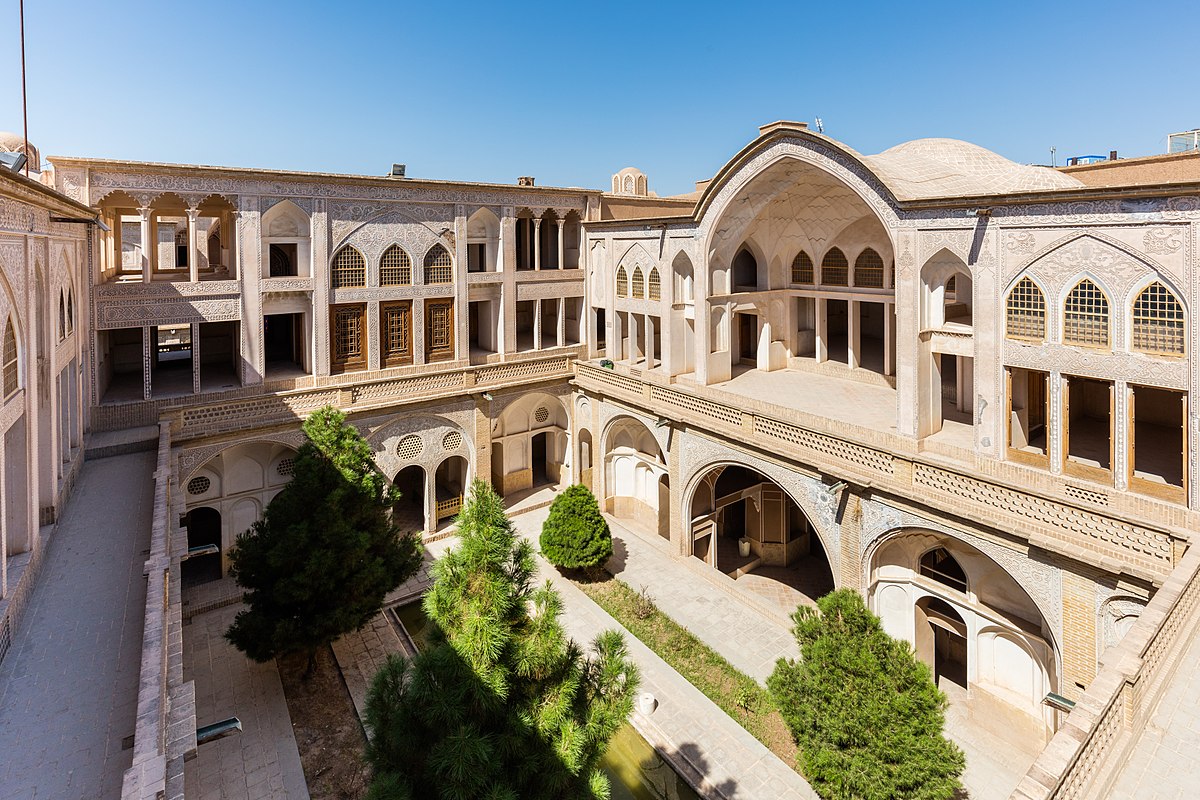 Architecture of Abbasi House
Abbasi House has a total area of 7 000 square meters and five floors, including six courtyards and chambers, situated around them. As most of the traditional houses of that time, Abbasi House features public part – "birooni", and private living part "andarooni", used mostly by women and servants. The living part of the house is divided into two parts – winter and summer residence. Winter rooms are smaller and have less air circulation, which helps to keep the warm air inside. Summer rooms are air-conditioned with wind towers and fountains.
Along with rooms, Abbasi House has several bigger halls, used for entertaining the guests. Also, visitors can observe the laundry room, kitchen, and praying room in the living part of the house and storage room and pavilion in the public part, as well as secret passageways, meant for evacuation in case of emergency. On the second floor, there is an outstanding "Shahneshin", five-door traditional hall, called Mirror Hall – its ceiling is decorated with mirror mosaics that creates the feeling of a starry sky.
The interior of the house is decorated with lattice, mosaic windows, stucco reliefs, and carvings. The courtyards have water pools that are provided with water through "qanats" – network of canals, bringing water to the house. However, Abbasi House is considered to be simpler in terms of decorations than other historical houses in Kashan.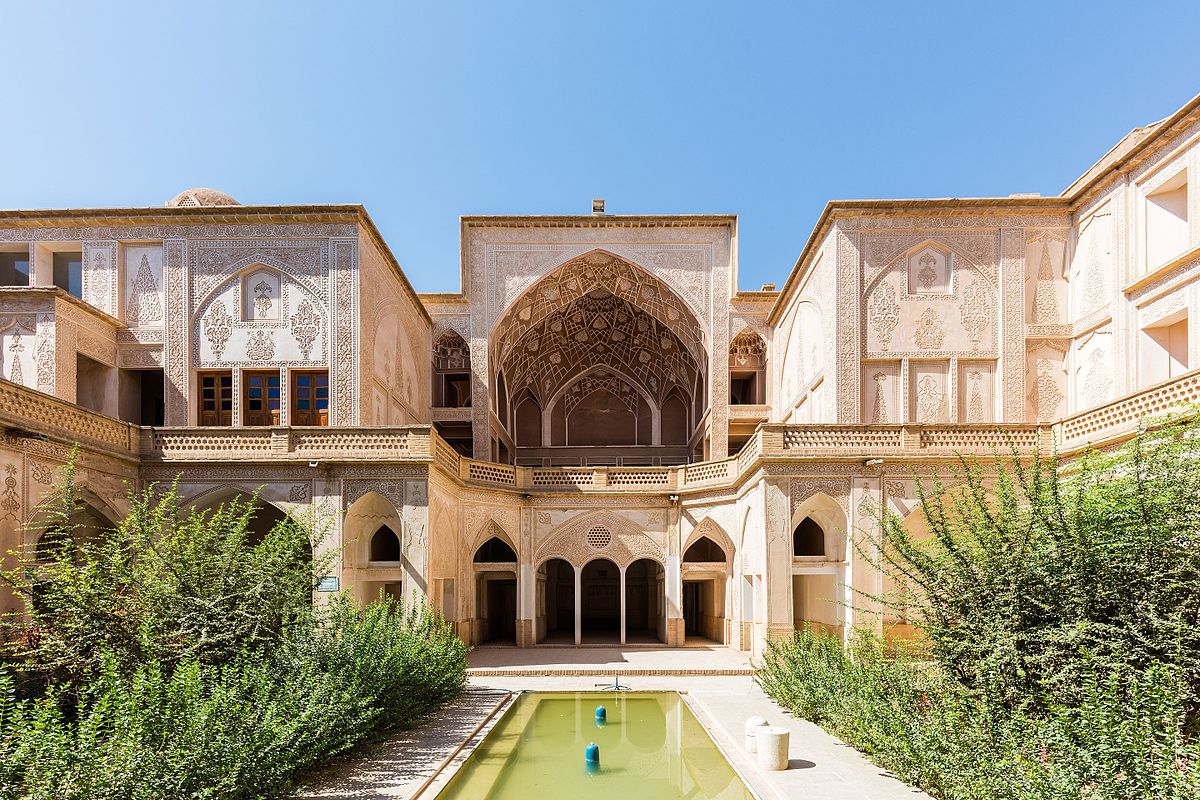 Location of Abbasi House
Abbasi House is located in a historic district in the center of Kashan. It is close to Alavi Street and surrounded by other touristic spots. Within walking distance, you can reach Borujerdi House, Ameri House, Tabatabaei House, Toy Museum, Sultan Amir Ahmad Bathhouse, and others. Agha Bozorg Mosque and Kashan Bazaar are located in 15 minutes walking.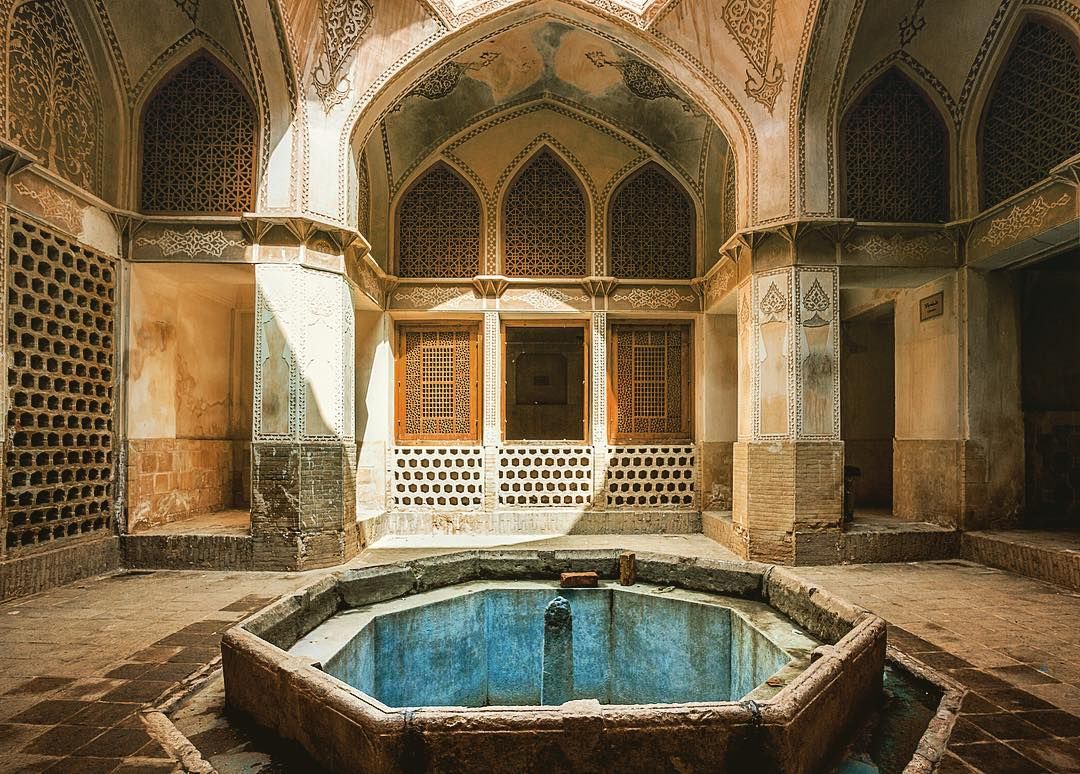 Where to Stay near Abbasi House
Kashan offers multiple options for those who would like to visit the city. If you are looking for budget options, you can check out 1-star Sana Historical Hostel or 2-star Safa Historical Guest House. For a stay in a comfortable historical hotel, we suggest 3-star Sarva House Hotel. For more comfort and luxury you can try 4-star Mahinestan Raheb Hotel and Manouchehri House, as well as 5-star Saraye Ameriha, based in Ameri Historical House.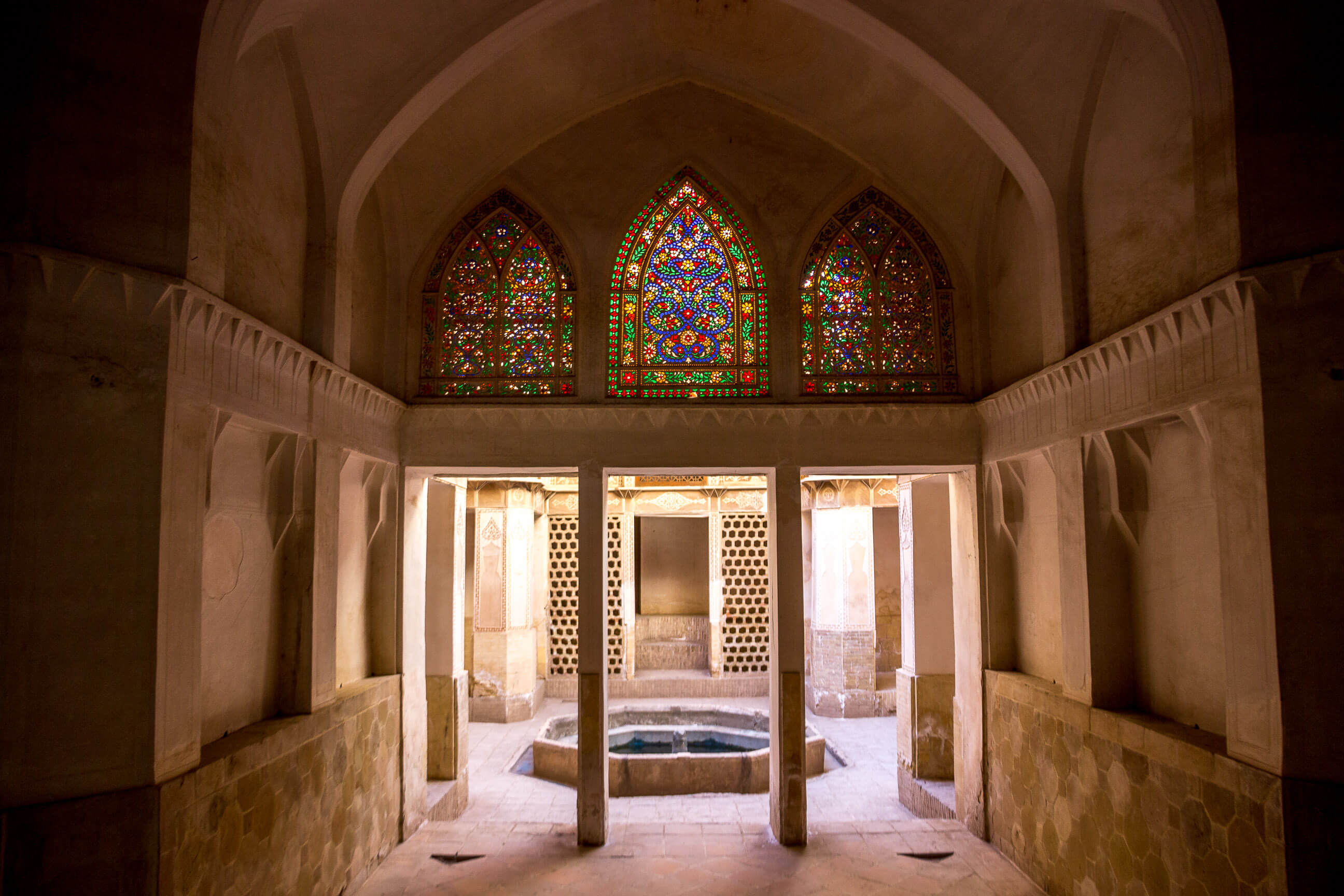 Where to Eat near Abbasi House
Abbasi Tea House & Traditional Restaurant, located in the basement of Abbasi House, is waiting for you to have lunch or have a rest with a cup of tea after a rich excursion. Here you can try dishes of Persian cuisine in a traditional atmosphere. Also, there are lots of good restaurants and cafes around the historical district of Kashan. You can visit another historical house – Ameri Historical House with its Mirrors Hall Restaurant. To enjoy the view of Kashan rooftops you can have dinner in open-space Cafe Baam. If you are a coffee lover, you will be lucky to catch the bright yellow van of Cafe Shazdeh somewhere around the old city. Mr.Coffee is another high-rated coffee place in Kashan.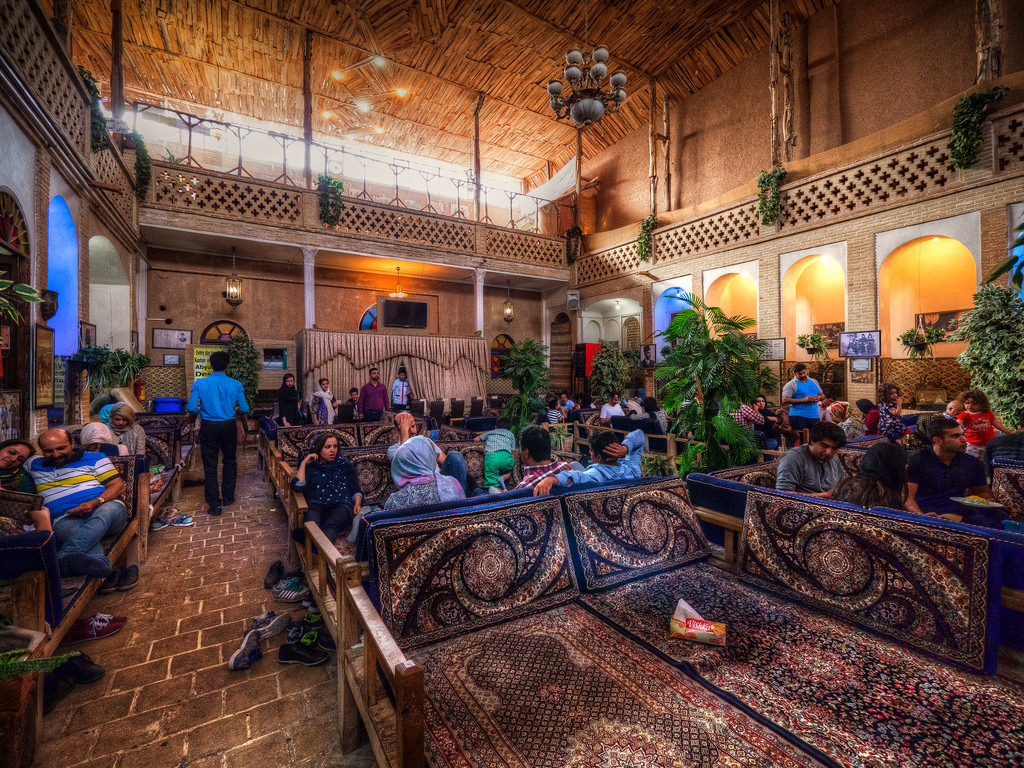 When to Visit Abbasi House
Abbasi Historical House is open for visitors every day from 9.00 till 18.00, but Abbasi traditional tea house and restaurant are open till midnight. So you can combine a tour with a delicious dinner and spend the evening in a unique atmosphere of the house with a cup of tea.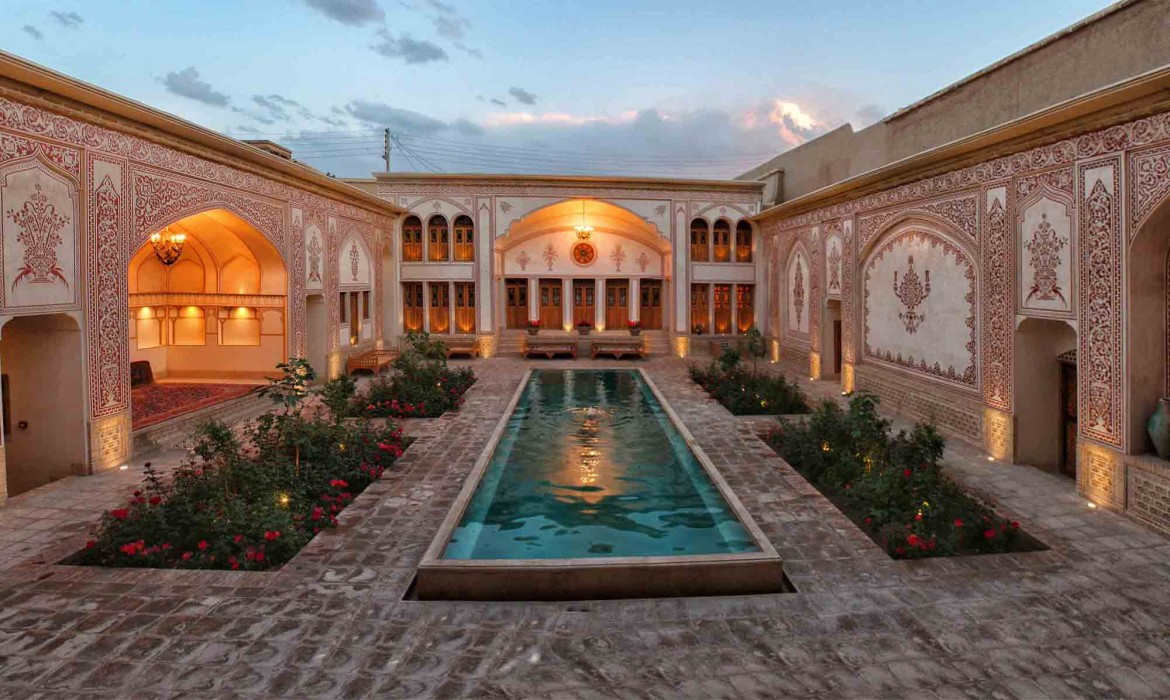 How To Get To Abbasi House
on Foot
Abbasi House is located very close to other popular attractions. Take a 5-minute walk from Borujerdi House, Tabatabaei House, Ameri House, Toy Museum or Sultan Amir Ahmad Bathhouse.
by Car
Reach the crossroad of Alavi street and Fazel Naraqi street. Here you will have to park the car and walk for 5 minutes, following small alleys of old Kashan.
Other attractions in Kashan
Hotels near Abbasi House, Kashan
Book Your Hotel In Kashan
Book Your Domestic Flights in Iran
Ask your questions about accommodations in Shiraz from our travel experts: