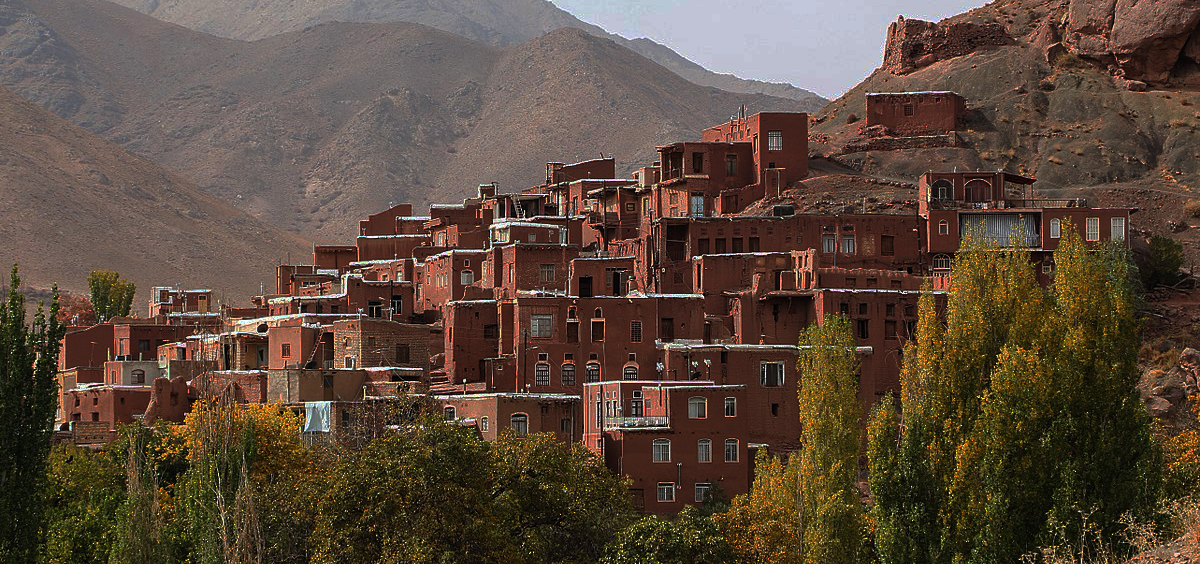 Kashan Attrations
Abyaneh
Where You Find Originality
The smell of roses in the air, the wind dancing through the willows, cozy little stair-like red houses, people with traditional patterned clothes with their charming accent. You can find all of these in Abyaneh! One of the loveliest villages in Iran. In a world that traditions are losing the battle to globalization, seeing an intact authentic community is truly blessed. Let's have a closer look at this red village.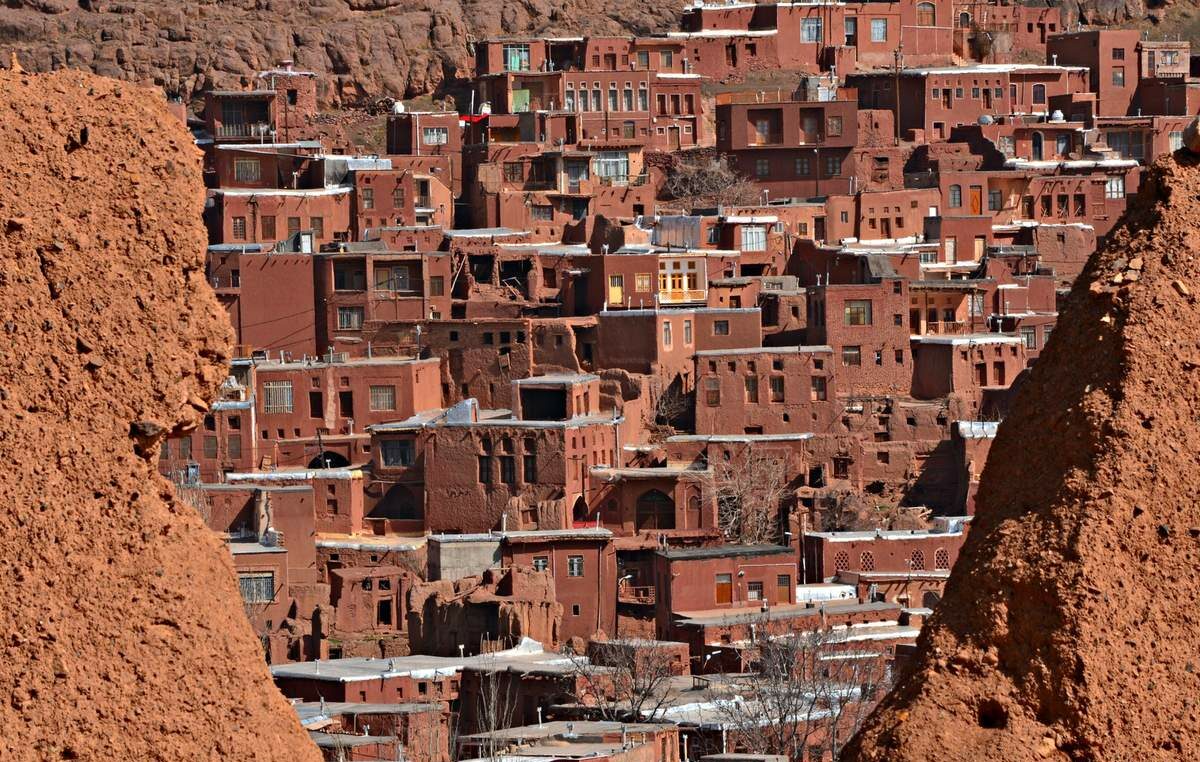 About Abyaneh
Stunning Abyaneh Village was built on the foothills of Karkas Mountain, right in central Iran, in Isfahan province. There is no concrete evidence that shows us how old is this beauty, but archaeologists estimated that it should be more than 1500 years old. They also found several historical sites near the village belong to the Seljuk Empire, Sasanian Empire, Safavid Dynasty, and the Qajar Dynasty. So, not only this village has cultural attractions, but history as well. People of Abyaneh call the village as Viuona, meaning a place filled with willow trees. This place is located about 2222 meters above the sea line, so you can imagine how pleasant it would be to be surrounded by willow trees while a lovely breeze touches your skin.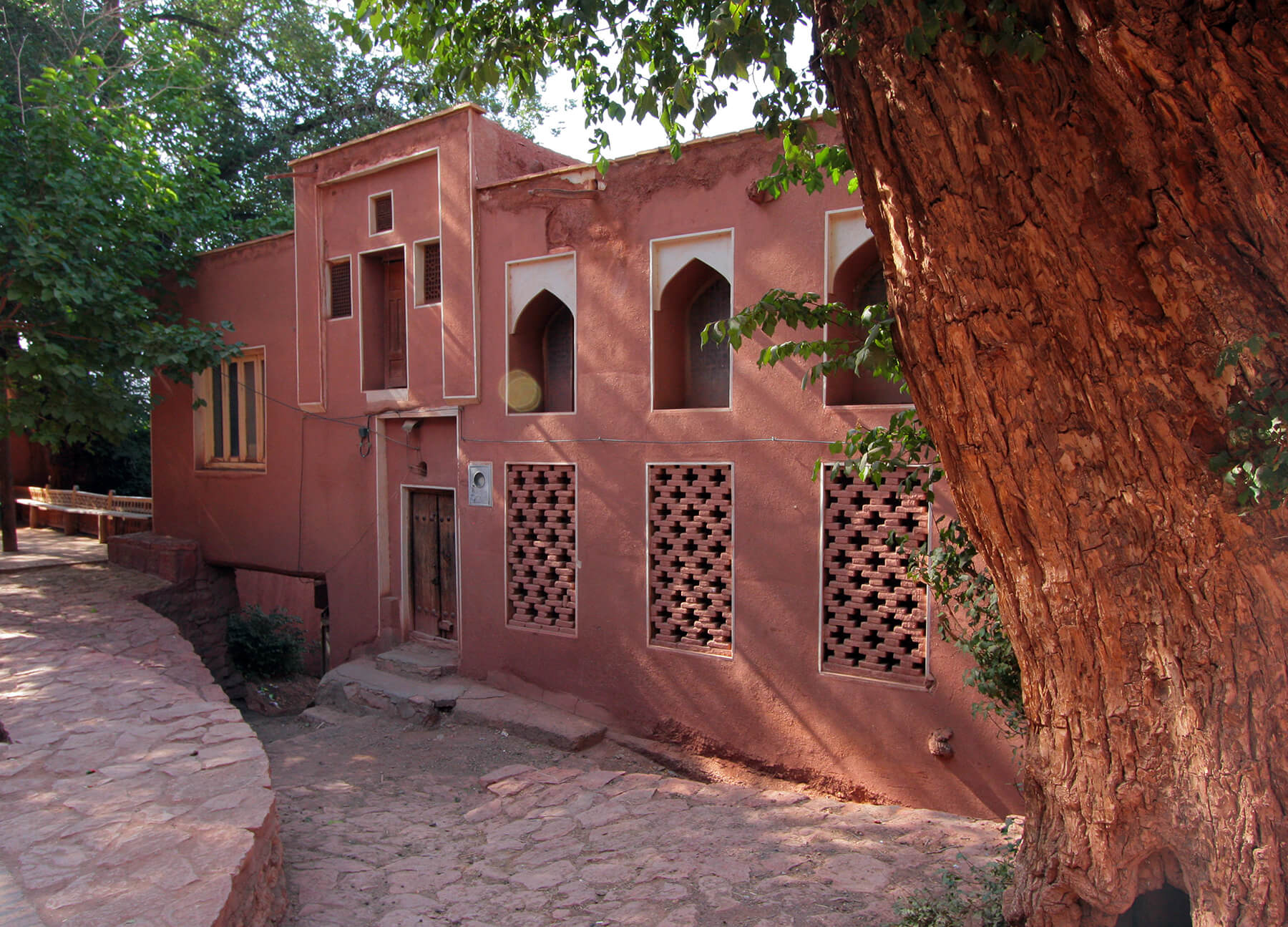 Architecture of Abyaneh
One of the amazing things that you will definitely find interesting in Abyaneh is its architecture, making it one of the top three touristic villages in Iran along with Masouleh and Kandovan. Abyaneh has stair-shape houses, meaning that the houses were built in a way that the roof of the lower house is also the yard for the above house! Isn't it fascinating? Not to mention the usage of clay in houses that gives the village a vibrant and lively look. Maybe these exclusivities evolved the unique culture of Abyaneh as well, the closeness and sharing of neighbors with the passion and warmness of red color.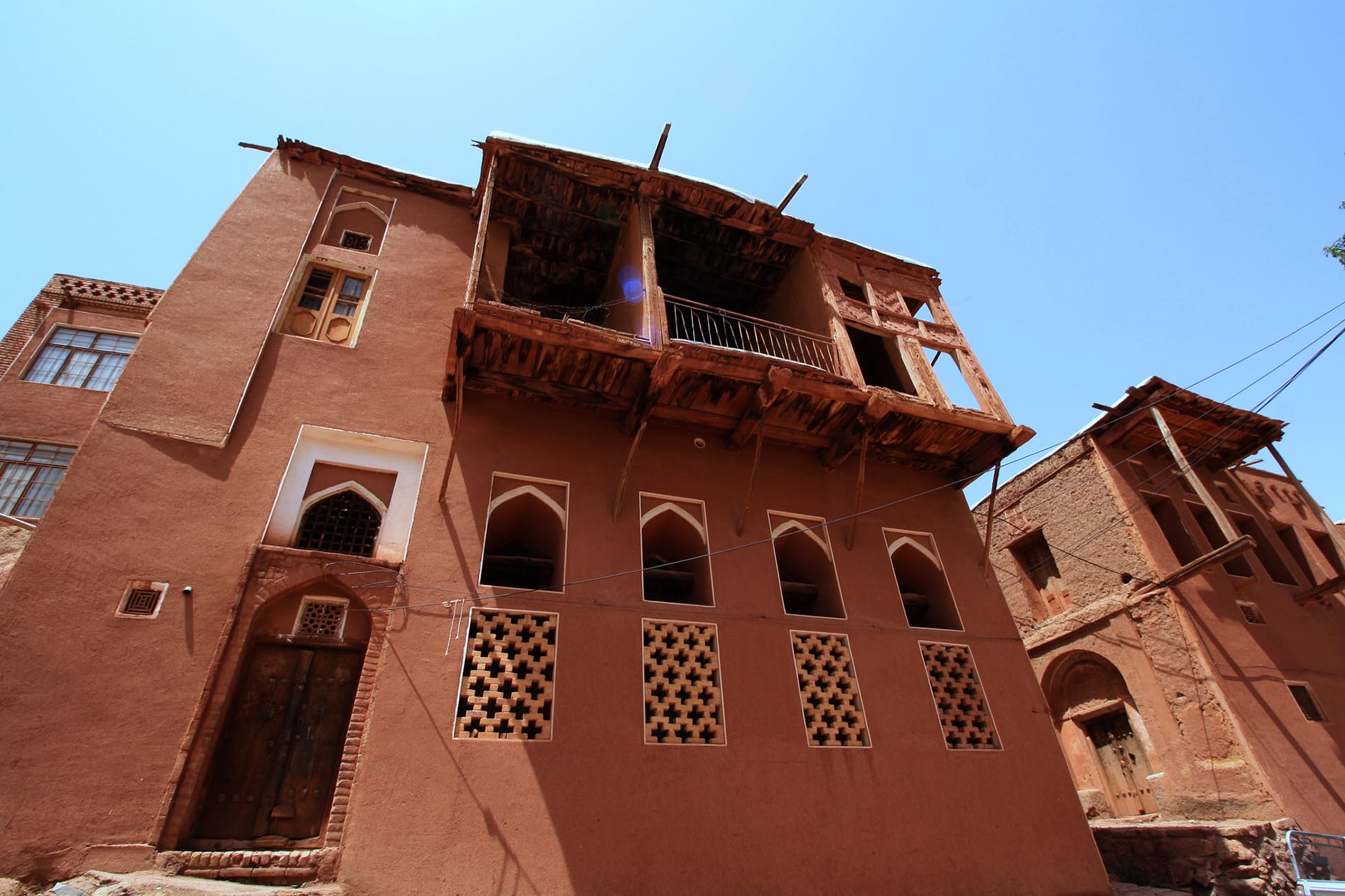 Culture and Lifestyle in Abyaneh
Abyaneh people have their unique culture, completely different from any other place nearby. They have their own accent, clothes, house, and traditions. Besides the architectural differences that have mentioned, clothing is another cultural element that you will notice instantly. It is commonly thought that they are older people who preserve the traditions, but not in Abyaneh case! People in Abyaneh, from all age ranges, wear the village traditional clothes; even little children.
Women Clothing in Abyaneh includes dress, Shaliteh (a kind of skirt), scarf, headband, socks, footwear, or Giveh (is a kind of soft, comfortable, durable, and hand-woven-top shoe common in several parts of Iran). The dress is loose and long. Shaliteh is a loose skirt that is tied with a waistband and so many pleats. Accordingly, 7 to 8 meters of cloth is used for a skirt. The clothes they use in Shaliteh is mostly made of colorful canvas or cotton. Additionally, they use special, colorful, and shiny ribbons and stripes that they sew on the skirt (Called "Navar Douzi" and "Roban Douzi" in Persian). They also use square shape scarfs (1.5*1.5 meter square) and they fold and put on the triangle shaped scarf. Men have special clothes as well. They wear long loose black trousers.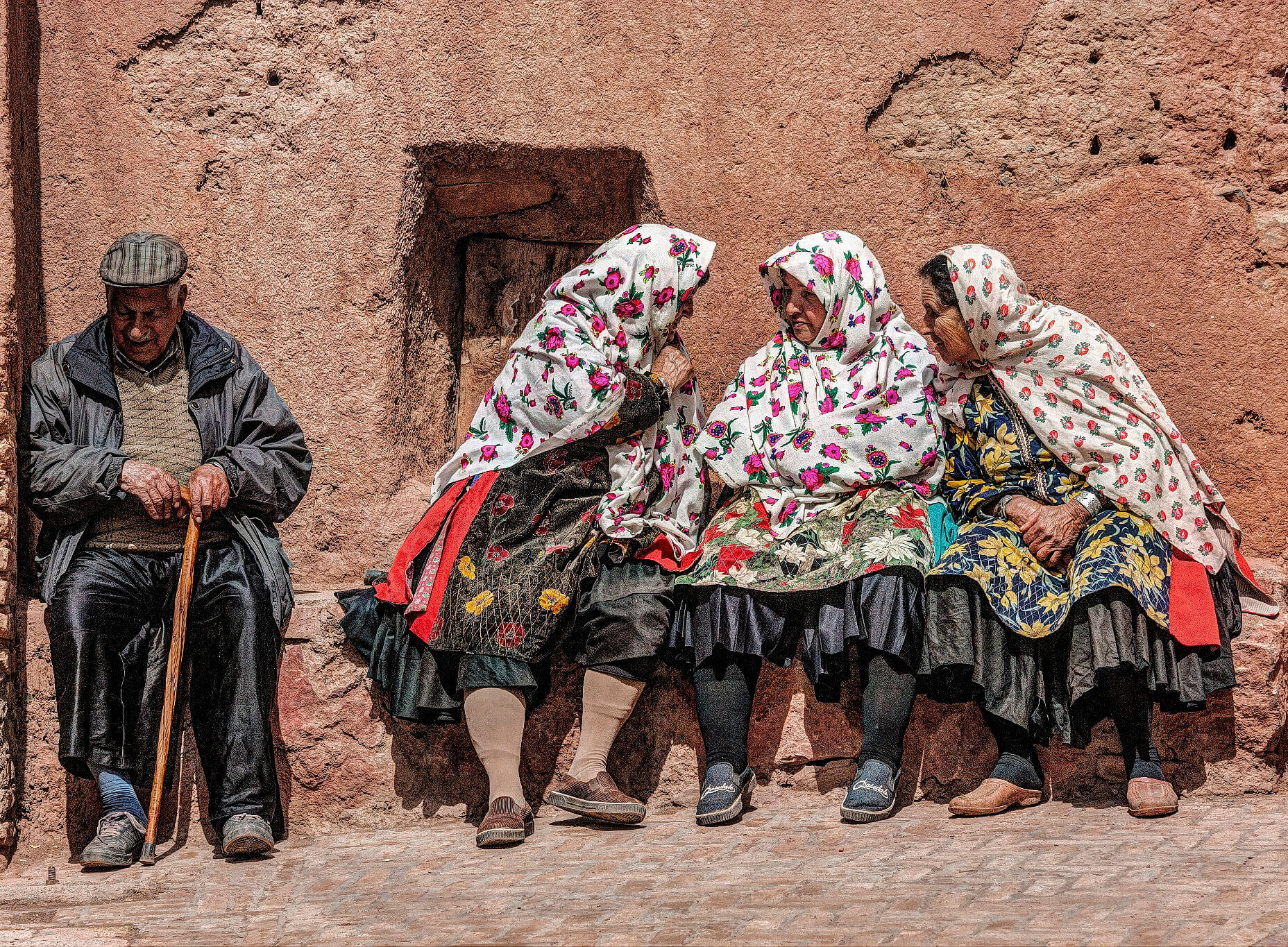 When to Visit Abyaneh
Abyaneh has moderate weather, so it is safe to say you can travel to the village any time of year. But remember the best time to visit is during spring and especially may, as nature is stunning and there is Golab Giri (rose water making) Festival going on.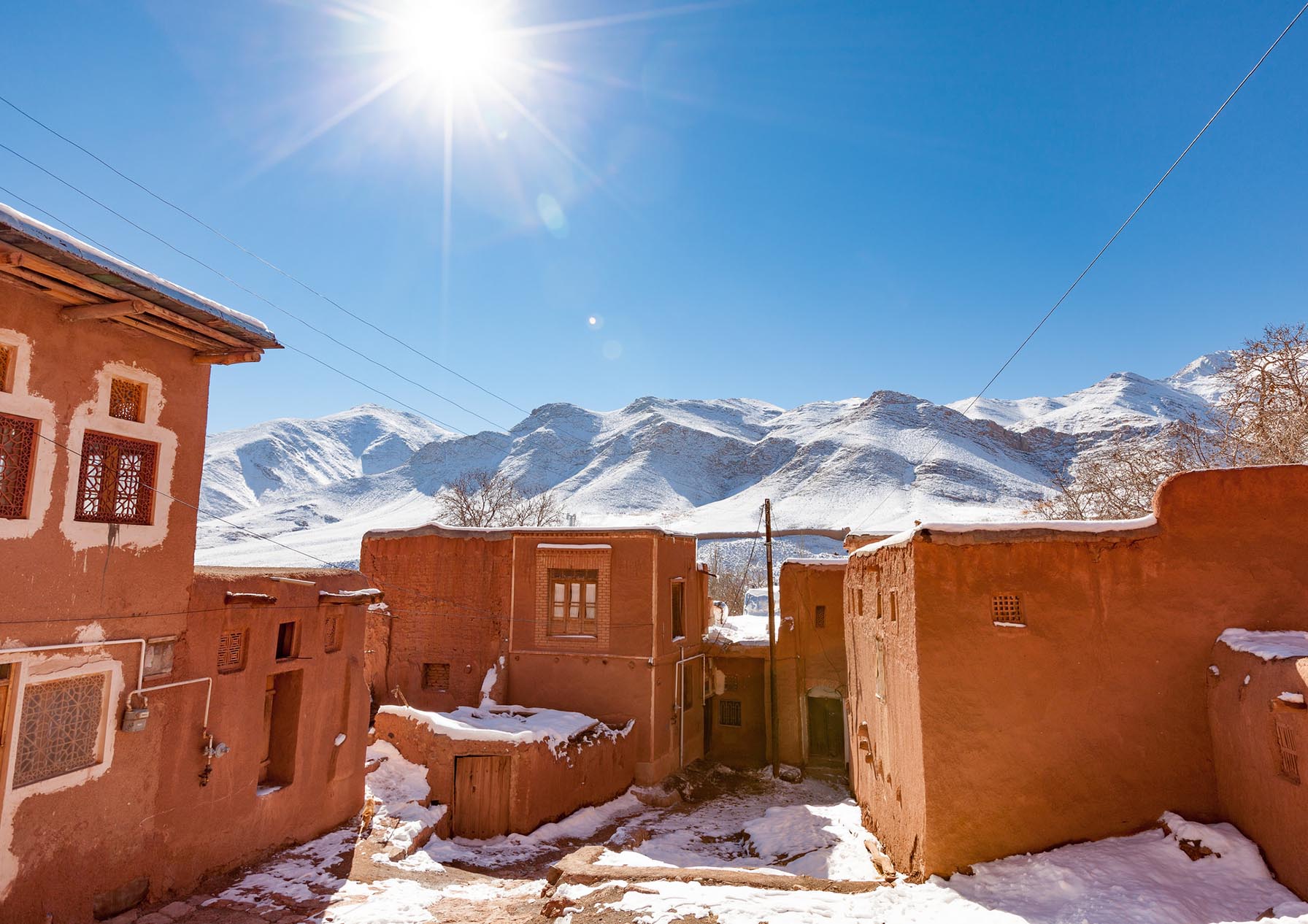 Location of Abyaneh
The main tourist attraction of Abyaneh is the village and villagers themselves. Walking through red clay houses and watching old and young people passing through alleys will be a unique experience for you to remember. Also, there are some historical buildings such as a fire temple, two shrines, and a mosque that you can visit. It's worth mentioning that Abyaneh has a tourist route and it passes through the village, so you can see all features of this charming place.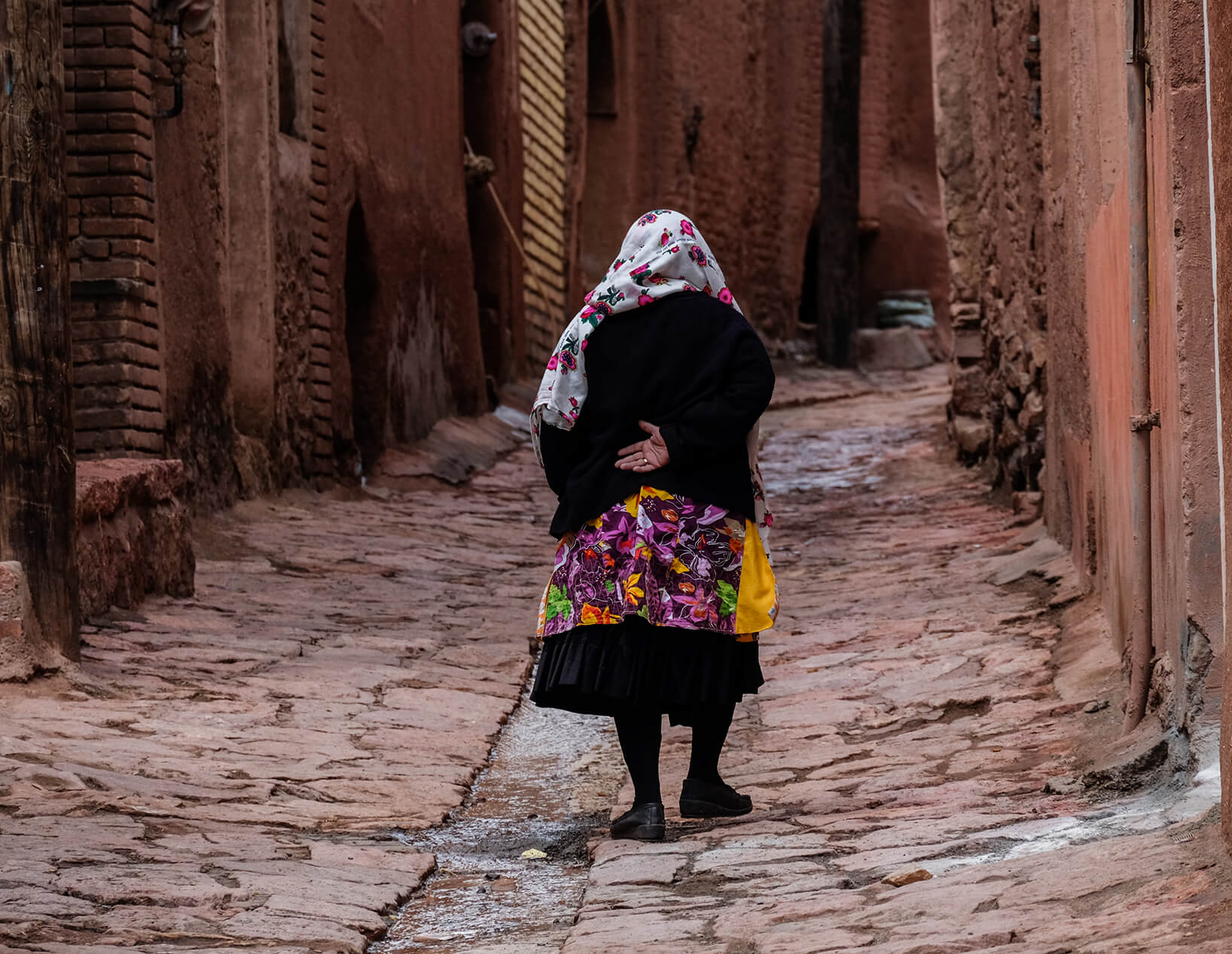 How to Access Abyaneh
Abyaneh is located about 80 kilometers away from the southwestern side of Kashan. You can access this touristic village by Kashan-Natanz route or Kashan-Isfahan freeway.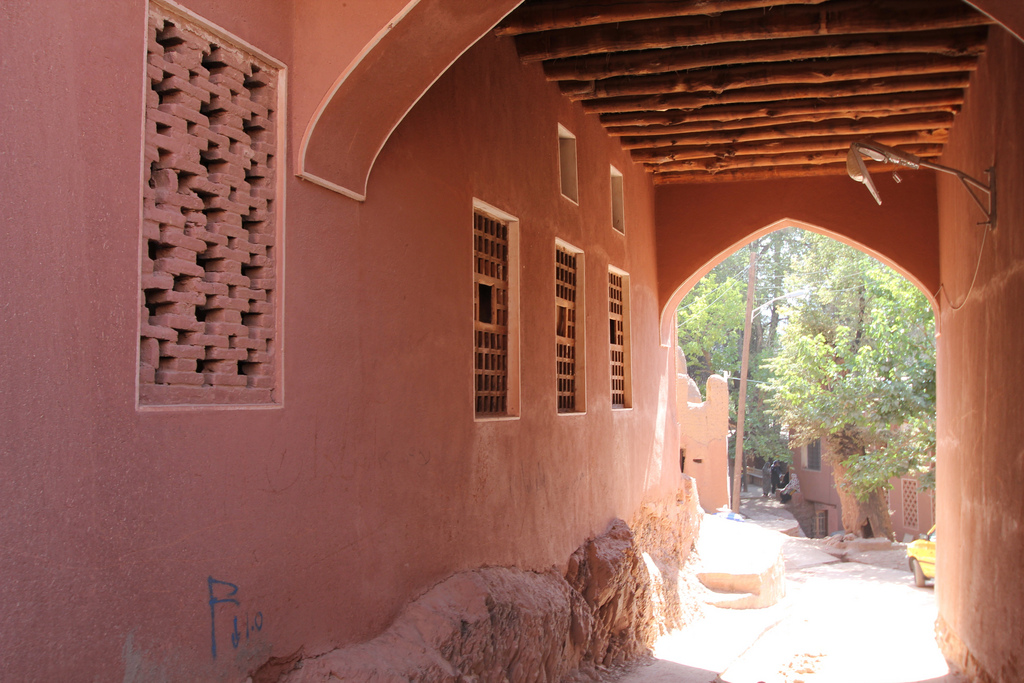 Where to Eat in Abyaneh
You can treat yourself to a delicious meal during your stay in Abyaneh at Viunj Restaurant, Domiloon Watermill, and Restaurant, or use Viuna Hotel Restaurant.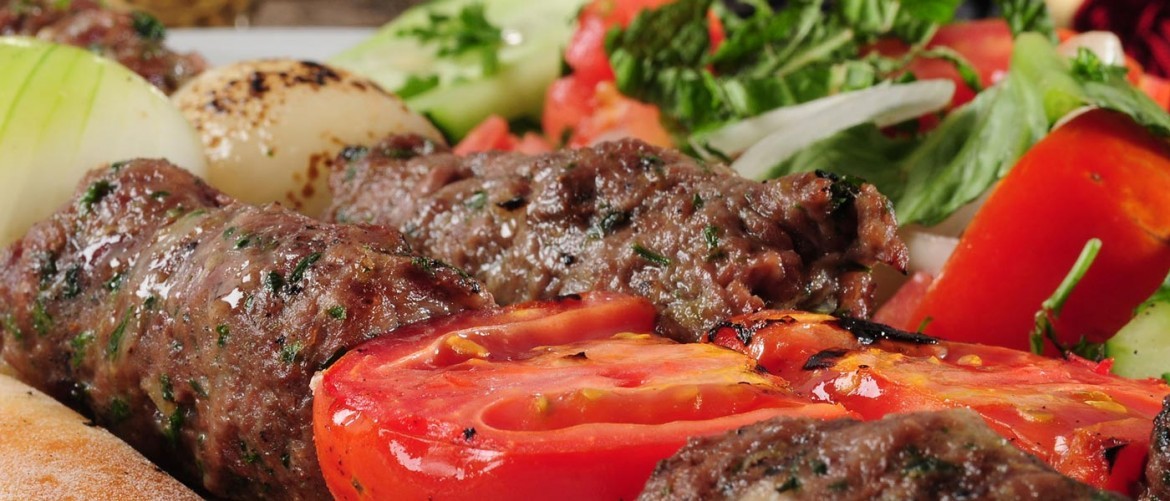 Where to Stay in Abyaneh
Abyaneh has two 3-star hotels, Viuna Hotel and Abyaneh Hotel, Where you can experience a lovely night in this beautiful charming ancient village.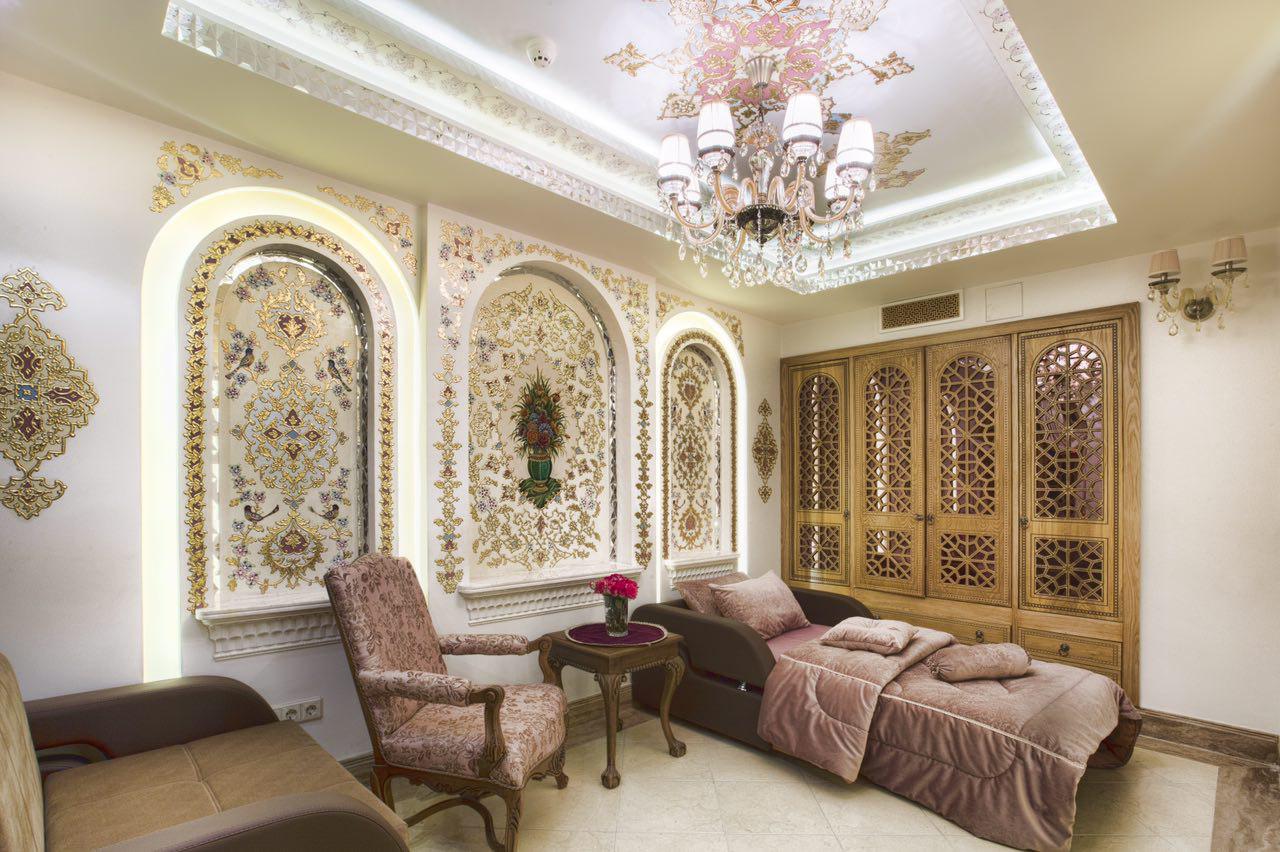 Found Abyaneh interesting? Explore more…
How To Get To Abyaneh
by Car
You can access this touristic village by Kashan-Natanz route or Kashan-Isfahan freeway.
Other attractions in Kashan
Hotels near Abyaneh, Kashan
Book Your Hotel In Kashan
Book Your Domestic Flights in Iran
Ask your questions about accommodations in Shiraz from our travel experts: