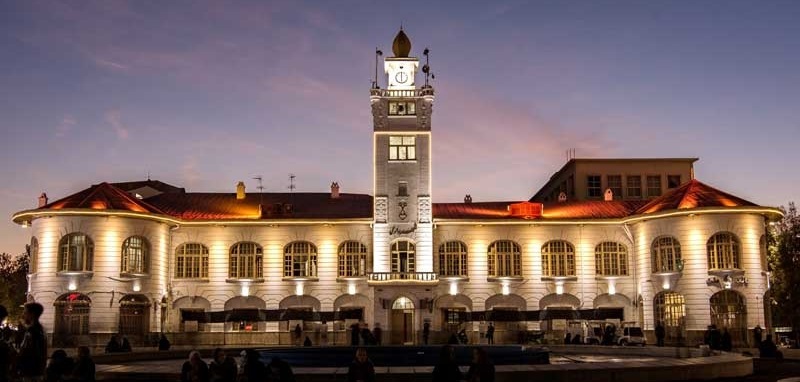 Rasht Attractions
Rasht Shahrdari Square (Gilan)
the Traditional Bazaar of Rasht
As the capital of Gilan province, Rasht has a lot of scenery to see and Rasht Shahrdari Square is certainly one of them. This Square is located in the heart of the city and next to the traditional Bazaar of Rasht where you can actually meet the locals and their lifestyle. stay with us to explore more…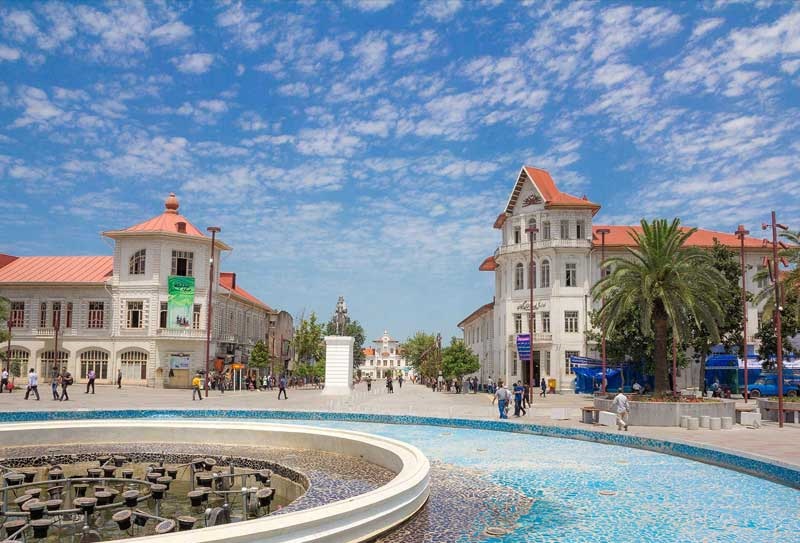 About Rasht Shahrdari Square
Rasht Shahrdari Square, which is located in the center of the city, is one of the most beautiful squares in Iran. The north of Iran might take credit for its natural attractions, but it also has some beautiful manmade structures like this one.
You are going to love Rasht Shahrdari Square for several reasons. First of all, this square is the main place where people of Rasht choose to gather. So, just by walking around it, you can meet kind and warm Rashti people. Next, you will fall in love with the view, especially at night.
In the center of the square, there is a big fountain and if you look around, you will see the famous municipal (Shahrdari) building. This building is more like a place and it resembles Saint Petersburg's architecture. The Clock Tower, Post and Telegraph Museum are other structures in this square with a similar look.
You might think it is hard to navigate while you are in the center of the city because of the congestion, but it's not the case in Rasht. A major renovation took place a few years ago around this square and as a result of that, no vehicle is now allowed in the surrounding area. The streets turned to pavements and lots of statues, greenery, and cultural elements had been added.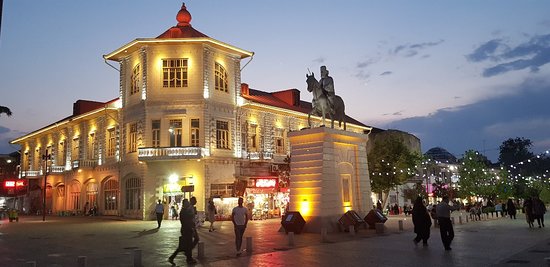 What to Do in Rasht Shahrdari Square
Apart from walking and enjoying the beautiful scenery, there are couple of other things that you can do while you are visiting Rasht Shahrdari Square. There are a lot of modern shops all around the square, but don't miss the real bazaar! In surrounding alleys, and right next to the square, there is the traditional Bazaar of Rasht. This is the most authentic part of the square. Here, you can find various traditional shops selling local products like fish, olives, handicrafts, and all kind of agricultural products.
Another thing to do in Rasht Shahrdari Square is to listen and watch the street bands playing, especially at night, when this place looks more beautiful and lively with its neon lights.
Last but not least! Don't forget about Rasht delicious foods and snacks. You will find retail shops selling local sweets and snacks. Try them, you will love them!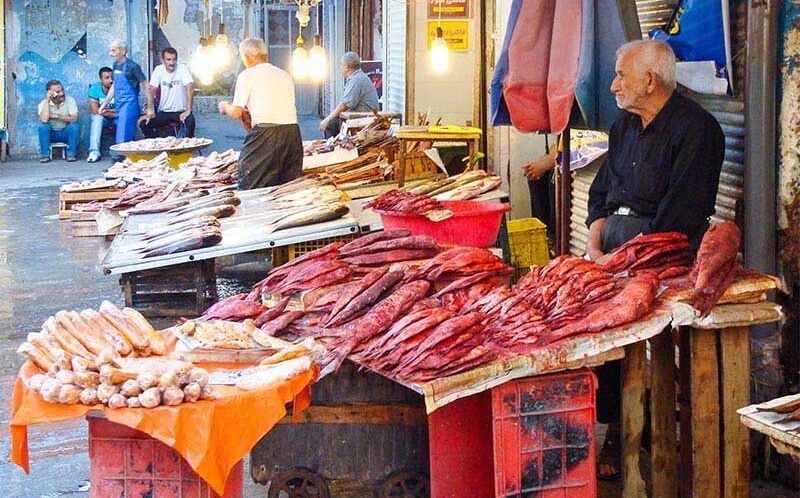 Location of Rasht Shahrdari Square
As mentioned, Rasht Shahrdari Square is right in the heart of the city; thus, you don't find it difficult to find your way to it. The northern cities of Iran are famous for their nature. If you want to see more, you can visit Bandar-e Anzali, Caspian Sea, Caspian Complex, Deilaman, Masouleh Village, Masal, and Lahijan. Remember, the cities and villages in the north of Iran are relatively close to each other and you can visit several attractions in one day.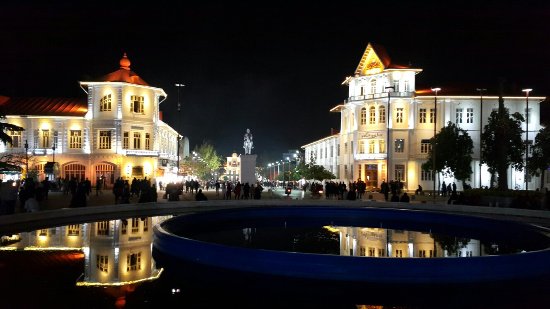 Where to Eat near Rasht Shahrdari Square
Don't worry about your stomach at all when you are visiting Rasht Shahrdari Square. The area is full of all types of restaurants. From fancy restaurant to street foods. If you need some name, we can suggest Gilak Restaurant, Khan Baba Restaurant, and Napoli Italian Restaurant.
Where to Stay near Rasht Shahrdari Square
As you are in the heart of the city, there are several hotels really close to Rasht Shahrdari Square that you can stay in. If you want to stay in a budget and modest hotel in the center of the city, you can choose Rasht Ordibehesht Hotel. If you are looking for a more luxurious hotel, then Kadoos Grand Hotel, and Rasht Shabestan Hotel suites you. And if you want to be away from the bustle of the city, Rasht Saboori Apartment Hotel is a good match.
Found Rasht Shahrdari Square interesting? Find out more …
Rasht Shahrdari Square (Gilan) Location
How To Get To Rasht Shahrdari Square (Gilan)
by Car
Shahrdari Square is pavement but you can park your car at one of the nearby streets of parking lots and then walk the rest of the way.
on Foot
You can use public transportation from any place in the city to get to Rasht Shahrdari Square, you should get off at the nearest street and then walk the rest of the way.
Other attractions in Gilan
Hotels near Rasht Shahrdari Square (Gilan), Gilan
Book Your Domestic Flights in Iran
Ask your questions about accommodations in Shiraz from our travel experts: