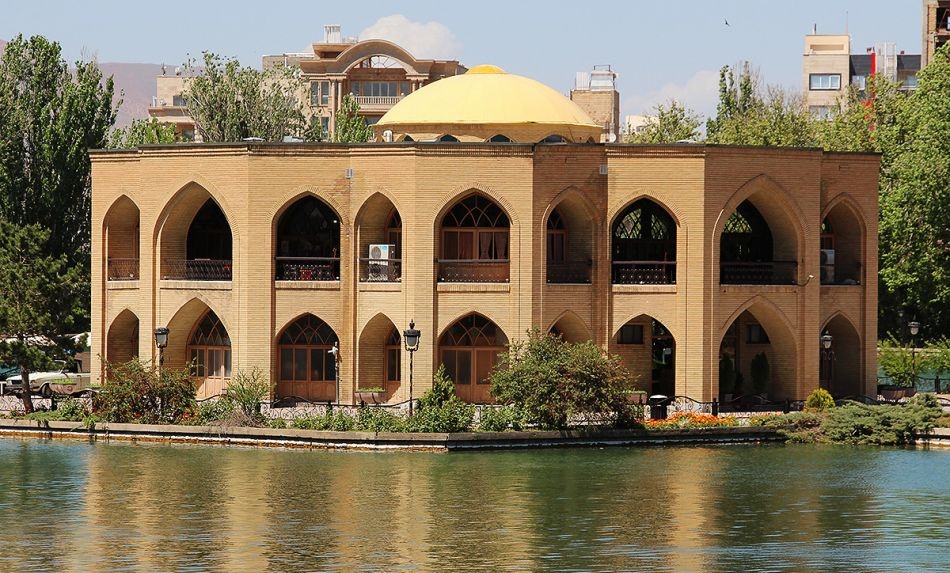 Tabriz Attractions
El Goli Park
Symbol of Tabriz
When it comes to Tabriz attractions, El Goli Park flickers brightly. Despite the fame of the city in historical and cultural backdrops, El Goli Park has become the leading touristic pole of the city due to its natural beauties. The awesome feeling of walking in the nice and fresh coolness of the park can never be compared to any other landmarks of Tabriz. El Goli Park is facilitated with a various range of entertaining equipment. Visit Tabriz and enjoy wandering in the admirable El Goli Park.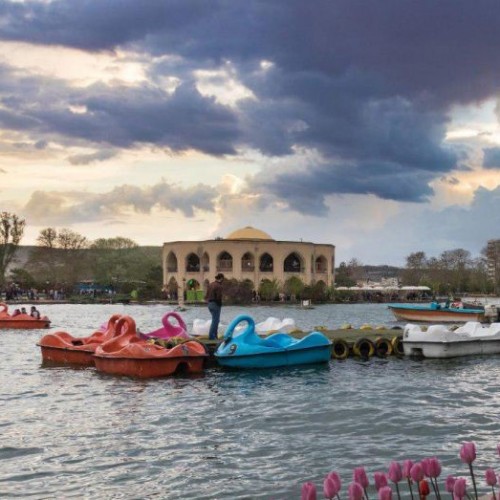 Location of El Goli Park
The first place that is highly recommended to visit when in Tabriz is El Goli Park. El Goli Park, which is also called Il Goli Park or Shah Goli Park, is located in the southeastern part of Tabriz. The exact location is El Goli Boulevard, Tabriz, Eastern Azerbaijan province. The park has been registered on the National Heritage list of Iran in 2008 because of the national value of its mansion. Nearby attractions to El Goli Park are Eynali, Saat Tower, Heidarzadeh House, Qajar Museum, Arg of Tabriz, and Blue Mosque.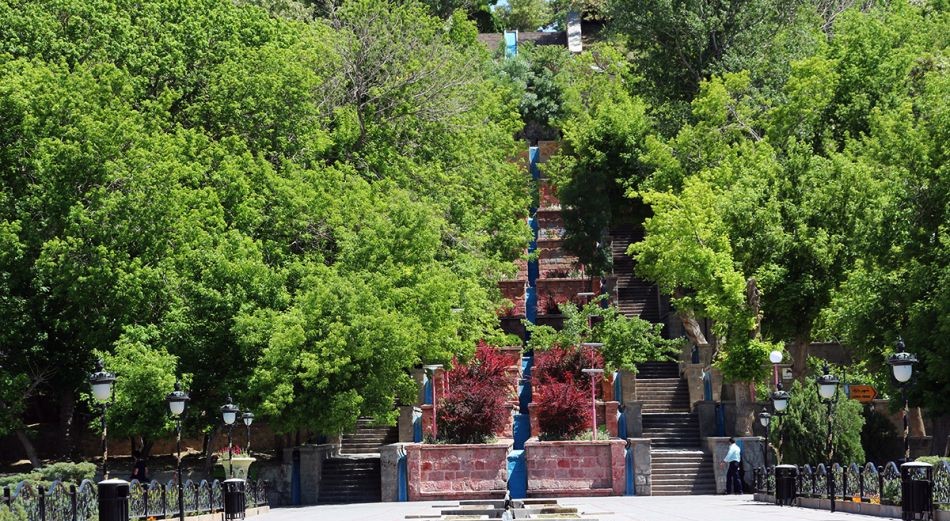 History of El Goli Park
It was during the reign of the Aq Qoyunlu Dynasty that the construction of the pool in El Goli Park was first established. The water in the pool acted as a source for watering the gardens around the Eastern region of Tabriz.
The pool was emptied of water and was filled with pebbles, sand, and the waste produced in the surrounding area during the Safavid era. Quite the contrary, much care was given to El Goli Park in the Qajar era. Some routes were constructed around the pool for ease of walking. Many trees of different kinds were also planted for the sake of beauty. The two-storey mansion was also built in the center of the pool upon the command of the ruler of the time.
The municipality of Tabriz became responsible for the management of the park in the Pahlavi era to make it a recreational center for its visitors. The mansion was destructed in 1967 and got its present structure in 1970 with the contributions and investments of the Municipality of Tabriz.
According to El Goli Park's name, El means 'people' and Gol means 'pool' in the Turkish language. Therefore, El Goli means a pool that belongs to people.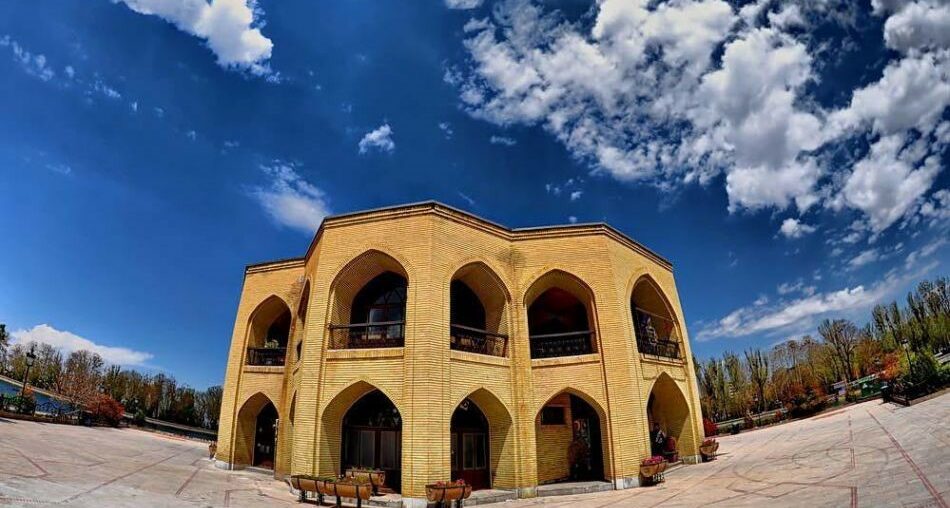 Structure of El Goli Park
Its architecture follows the same rules and basis of Persian gardens: A pool or lake with a mansion in its center and a garden with dense trees around. Apart from these beauties, El Goli Park has other attractive facilities aimed at entertaining the visitors like a theme park, golf center, skating complex, billiard academy, game club, cafes, restaurants, sports shops, small street shops, and many others. Some activities like boating in warm seasons, walking, biking, coach riding, picnic, having fun with some homemade traditional food like egg, potato, and butter that is sold in the park. El Goli Park also has an interesting sundial clock that shows the official time of Iran. There is also a modern and facilitated hall called Andisheh Hall for holding different events, meetings, and conferences.
The good news is that El Goli Park offers a free WI-Fi service for its visitors all throughout the park.

Where to Eat near El Goli Park
Shahgoli Restaurant, Damla Kebab House, Taysiz Yemak, Pizza Company, Panda Fast Food, and Haji Bay Restaurant are some nearby places in which you can have palatable dishes.
Where to Stay near El Goli Park
If you are looking for Luxury Hotels near El Goli Park, you can stay at International Tabriz Hotel, Shahryar Tabriz International Hotel, Gostaresh Hotel, or Tabriz Petrochemical Hotel. Also, Darya Tabriz Hotel, Sina Hotel, and Park Tabriz are some of your options to have a budget stay near El Goli Park.
Transfer
Don't Worry About Your Transportation in Iran Anymore!

Apochi will take care of transportation to/from IKA Airport to your final accommodation, resort, hotel, apartment or villa. Let us arrange a safe, reliable and hassle-free airport transfer for any group size and start your holidays or business trip smiling
Order Now!
Found El Goli Park attractive? Find out more . . .
How To Get To El Goli Park
by Metro
The closest subway station to El Goli Park is El Goli Station. Get off the metro in this station and after a bit of walking, you will get to the southern part of the park.
by Car
Get to Bakeri Highway or Il Goli Boulevard and drive along them until you find your way to the main gate of El Goli Park.
Other attractions in Tabriz
Hotels near El Goli Park, Tabriz
Book Your Hotel In Tabriz
Book Your Domestic Flights in Iran
Ask your questions about accommodations in Shiraz from our travel experts: