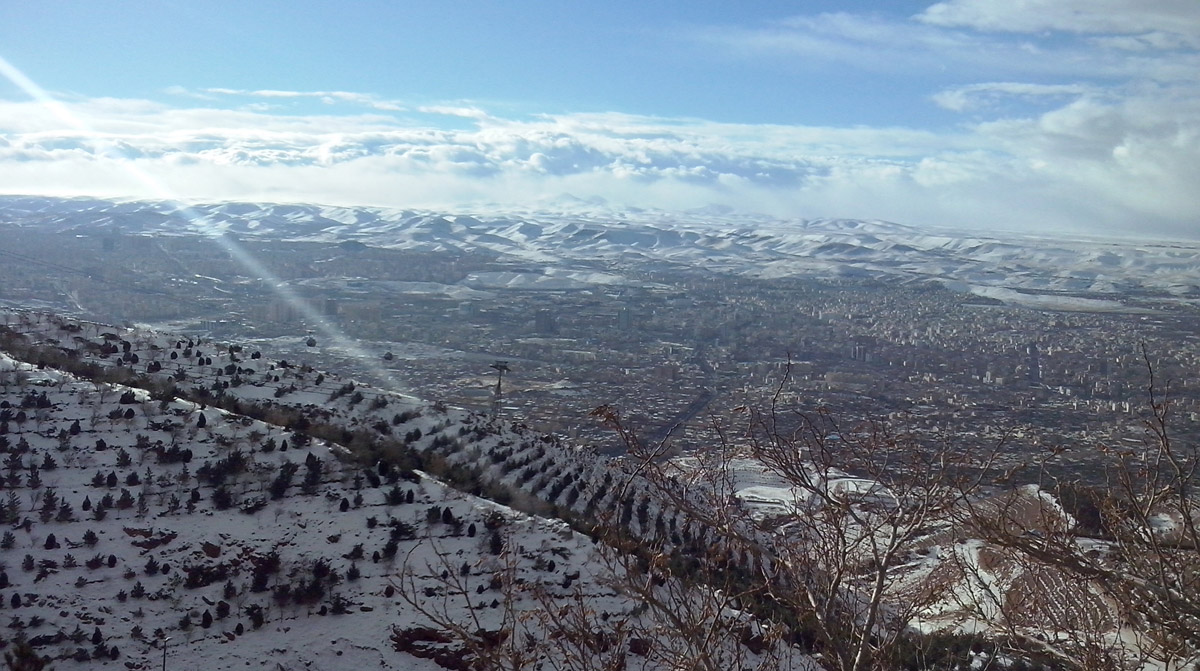 Tabriz Attractions
Eynali
Above Tabriz
The mountain range Eynali is in the north of Tabriz. It has some peaks like Eynali. Halileh, Pakeh-Chin, Dand, and Bahlul. It is also known as On Ibn Ali among locals. The average height of these peaks is 2000 meters above sea level. The rocks consist of red soil. You can see these peaks from every point in Tabriz. It is a climbing destination for so many people. On Ibn Ali's shrine is also at the peak of the Eynali. This complex includes cable, shrine, a mosque, and an artificial lake. We introduce you Eynali Attractions below.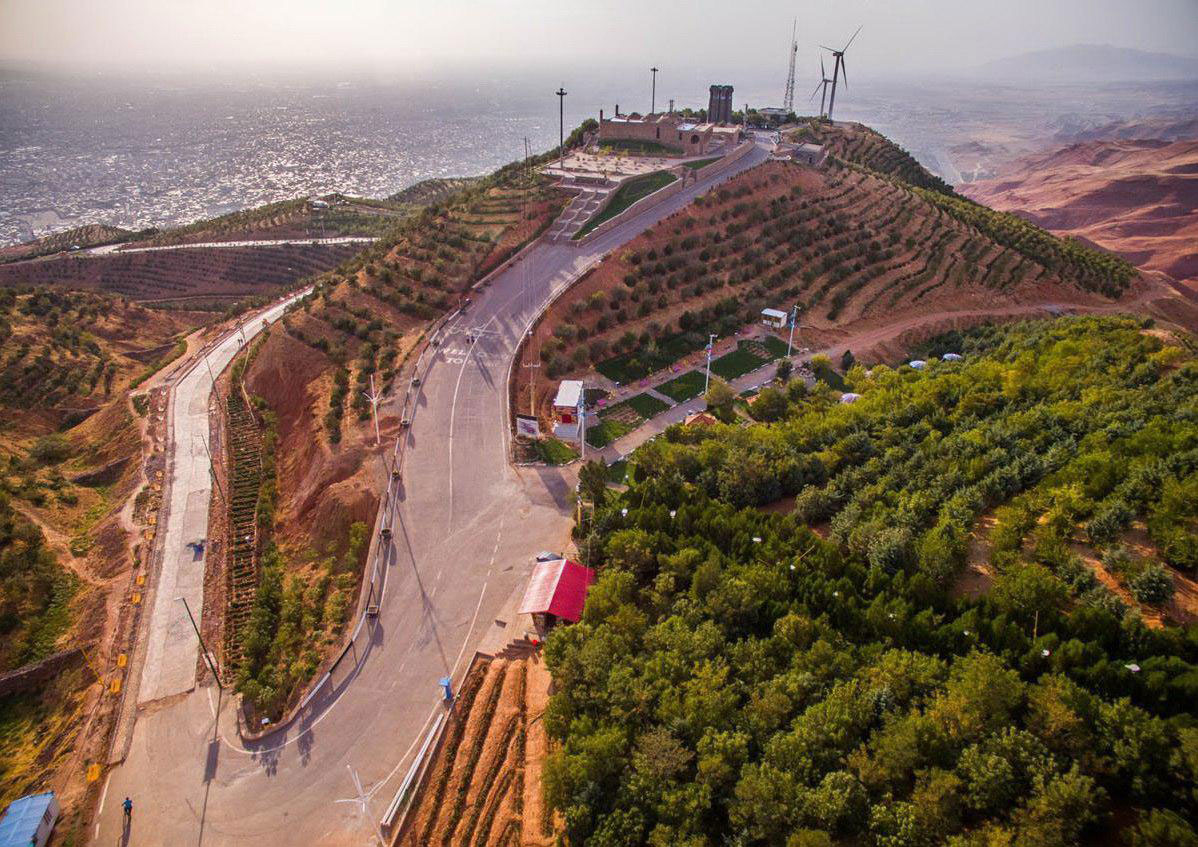 On Ibn Ali Shrine
Some historians believe the shrine belongs to two Muslim clerics called On Ibn Ali and Zeyd Ibn Ali – sons of Imam Ali. It concludes 9 rooms, 6 domes, porch, and minaret. The building pillars were made of wood but in the recent renovations, the rocky pillars are replaced.
This shrine has been built in the 15th century. It was destructed during the Ottomans attack Iran. But in Safavid Era, it was renovated under the order of Shah Abbas (King Abbas). New studies show that On Ibn Ali and Zeyd Ibn Ali were not the sons of Imam Ali, but were close friends of his. Yet people have great respect for this shrine.
Anonymous Martyr Remembrance Tower
This tall tower is close to the On Ibn Ali shrine and can be seen from different parts of the mountain. It is a memorial for anonymous martyrs of the Iran-Iraq war. People show their appreciation for flowers. This tower has been built based on Azari architecture. There are some Shahryar poems on the tower walls. This tower is 14 meters high and 8 anonymous martyrs have been entombed there.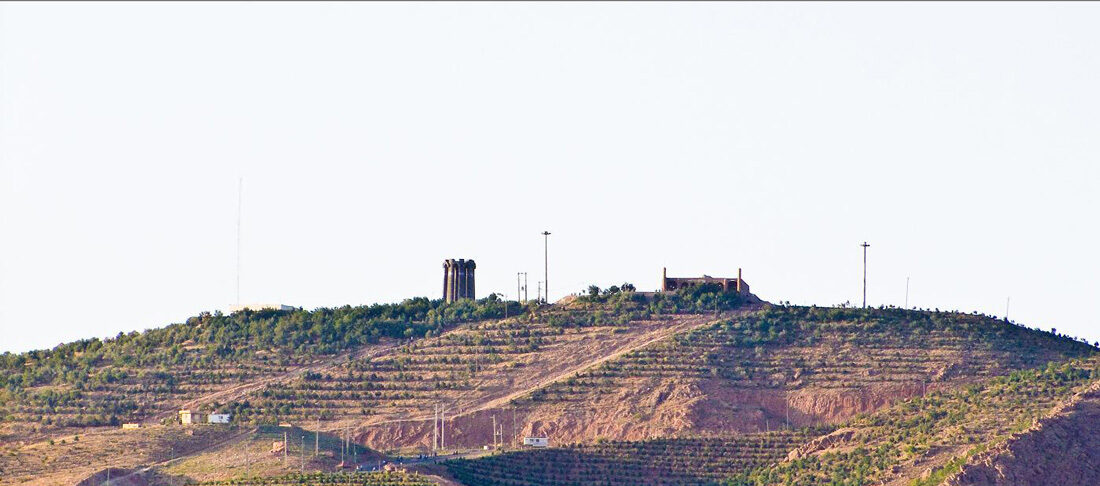 Tabriz Eynali Cable – The Great View to the Whole City
The cable has 6 masts and is supposed to be increased to 24 in the final phase. Each cabin can carry 8 people with a total weight of 640 kilograms. The length of the first phase is 1480 meters and in a few minutes takes you to the highest point of Eynali. The first phase has two stops with a 240 meters difference in height. It is open from 9 a.m. to 8 p.m.
Besides the second mist, there is a natural cliff for those who are into cliff climbing. During the way, you will enjoy the wonderful view of the city.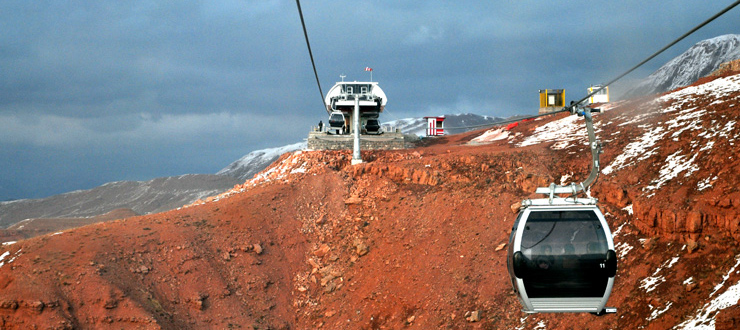 The unique and peaceful atmosphere at the last station is a great gain of getting on the cable. After finishing the third phase, it will be connected to Dand Mountain and it will be the longest cable in Iran. There is a restaurant, café, praying room, toilet and parking are the facilities provided at the cable.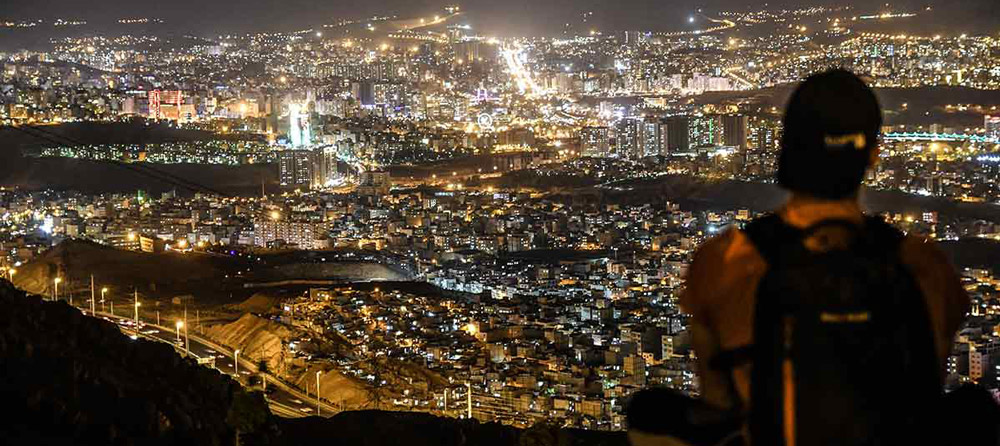 Eynali Zip Line – The Steepest Zip Line of Iran
It has been established in 2018. This Zipline has a length of 500 meters and the height difference is 75 meters. It has a great view of the whole city.
Dagh Guli Artificial Lake
This lake has an area of 54000 square meters and includes some water sports. While visiting Eynali, do not miss having some time at Dagh Guli Artificial Lake.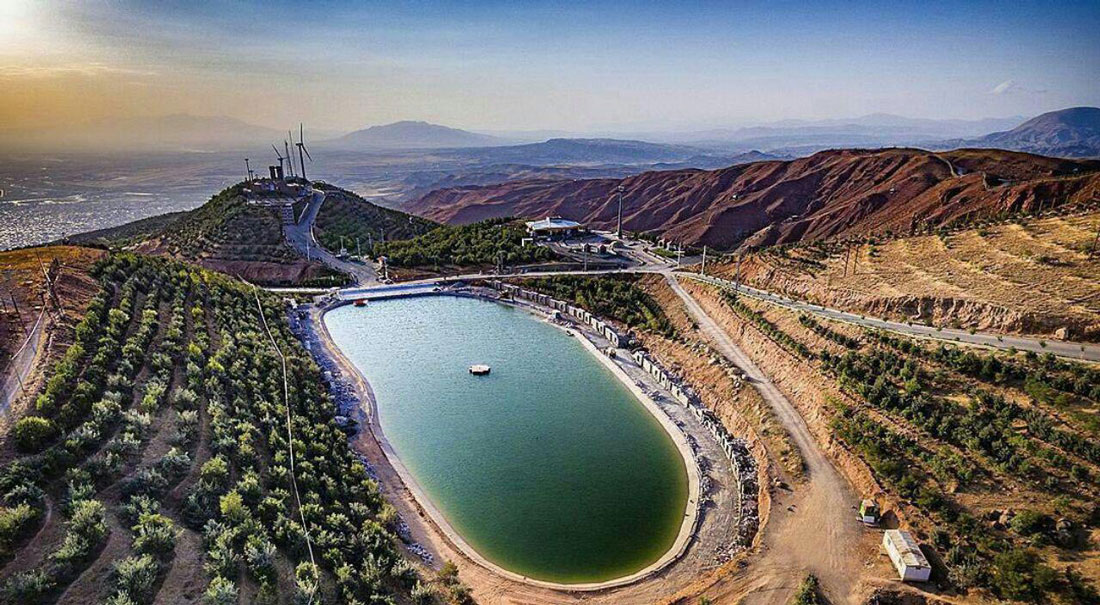 Afforestation Around Eynali
In 2004, the afforestation project in about 5612 hectares in the northern parts of Eynali mountain range was started. It is a great place to eat something or play sports like volleyball or badminton.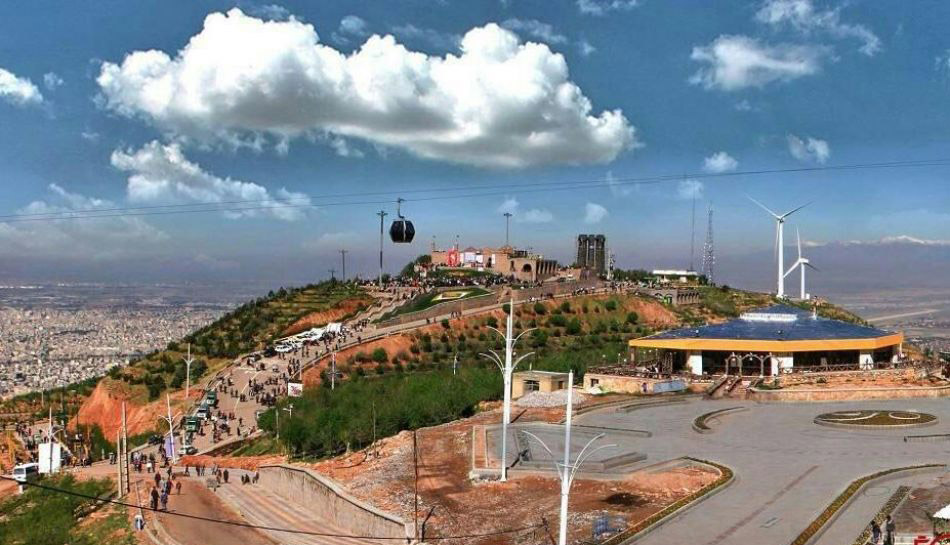 Funs You Can Have at Eynali
Due to the view and the attractions of Eynali, you can enjoy photographing. Aji Chay or Talkhe Rud covers all the Eynali valleys. You can also enjoy visiting the artificial waterfall, wind turbines, and visiting the ostrich farm.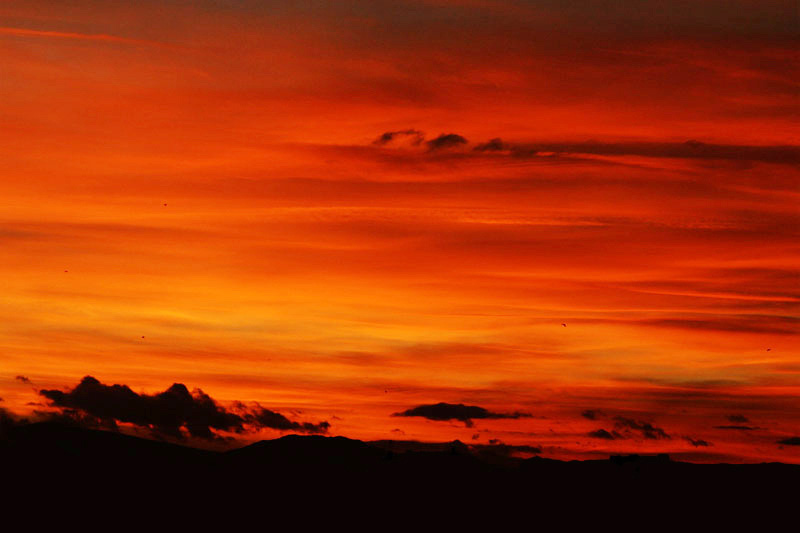 Where to Eat near Eynali
Bam Tabriz Restaurant is at the Eynali Complex where you can have traditional dishes at. Ipek Yolu Restaurant is an international restaurant which is 4 kilometers away in which you can try delicious food.
Where to Stay Near Eynali
Kaya Laleh Park Hotel is 7 kilometers away. It is a 5-star luxury hotel in Tabriz. Elay Apartment Hotel is a 3-star hotel close to Eynali. You can also go to Gostaresh Hotel or Tabriz International Hotel.
How To Get To Eynali
by Car
Drive along Azerbaijan Blvd. Then get on Pasdaran Expy.
on Foot
Get on Pasdaran Expressway. Then take the mountain route.
Other attractions in Tabriz
Hotels near Eynali, Tabriz
Book Your Hotel In Tabriz
Book Your Domestic Flights in Iran
Ask your questions about accommodations in Shiraz from our travel experts: