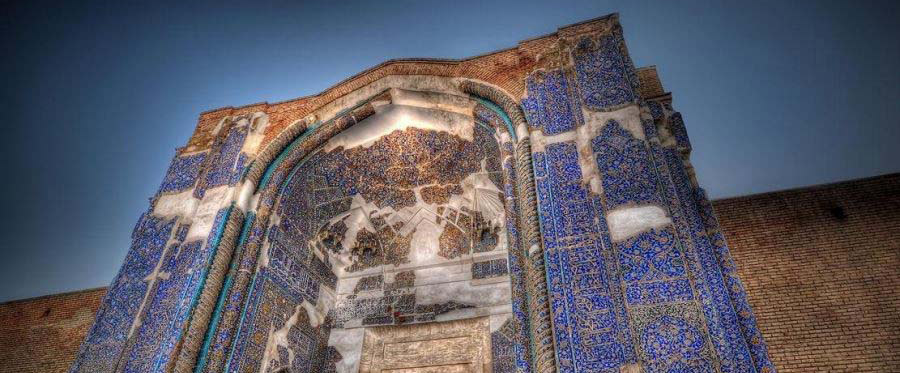 Tabriz Attractions
Blue Mosque
Turquoise of Islam
Iran has so many mosques displaying ancient Persian art and architecture. One of the historical and important mosques of Iran is Blue Mosque. It is a rare mosque in blue. The reason it is called the Blue Mosque or Kabud Mosque is the blue tiles used in the structure. It is one of the main attractions of Tabriz.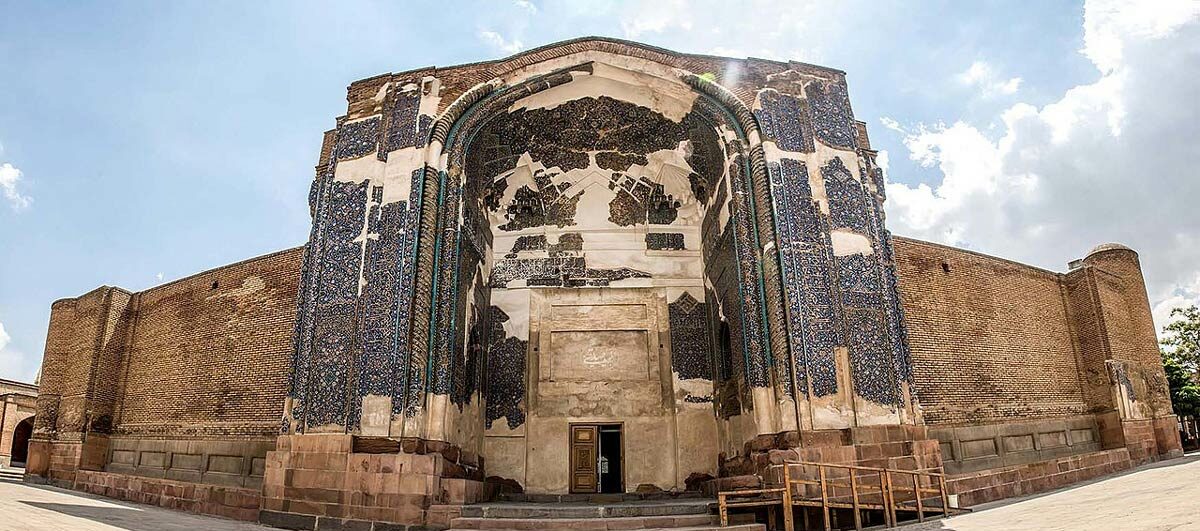 About Blue Mosque
Blue Mosque or Jahanshah Mosque is one of the valuable Persian architectural masterpieces and is different from other mosques. The history of the mosque dates back to the 15th century. The various tiling works, calligraphy lines, and different patterns have concluded the fact that why it is called the Turquoise of Islam. It is also called Kabud Mosque, Shah Jahan Mosque, and Mozaffarie Mosque. Due to the 18th century earthquake, the mosque has been destructed vastly. Although these days the last vestige of the mosque is nothing but a portal and some pillars, it is a witness of the wonders of this 9th-century mosque.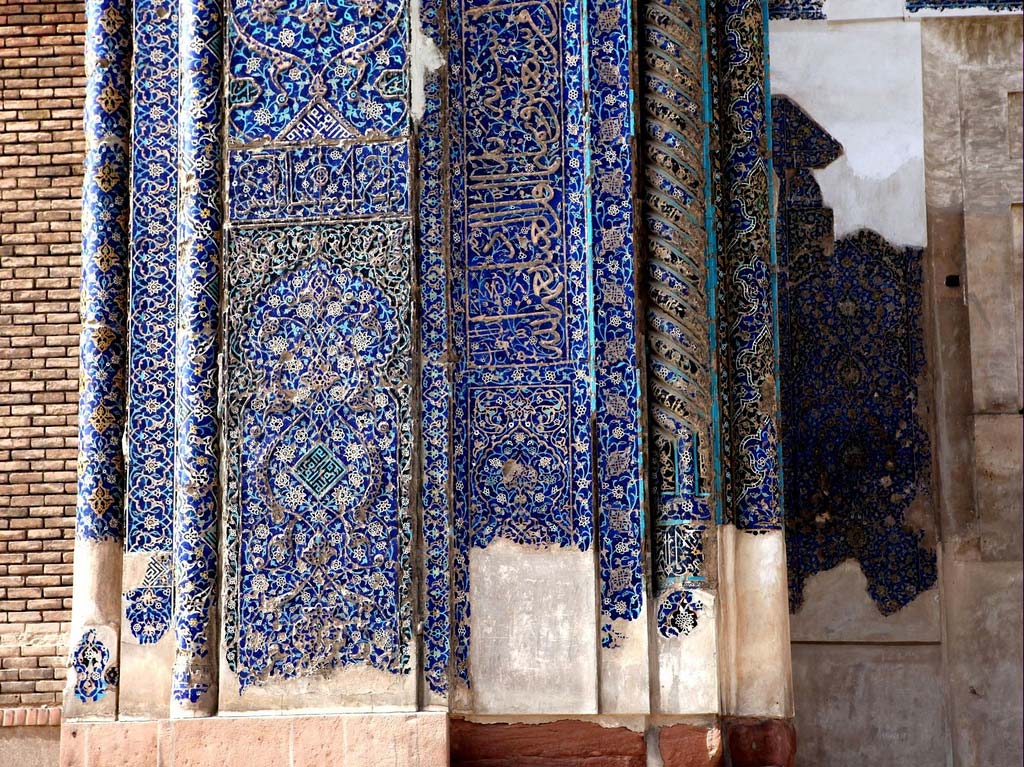 Blue Mosque History
Based on the inscription on the portal of the mosque, the date of its construction is the 15th century. And also the mosque has been built in Abu Mozaffar Jahanshah Gharaghuiunlu governance. In 1940, the mending process for protecting the last vestiges was started. It was done in 1975. The renovation process was done by Reza Memaran. They are still working on the interior and exterior tiling works renovation.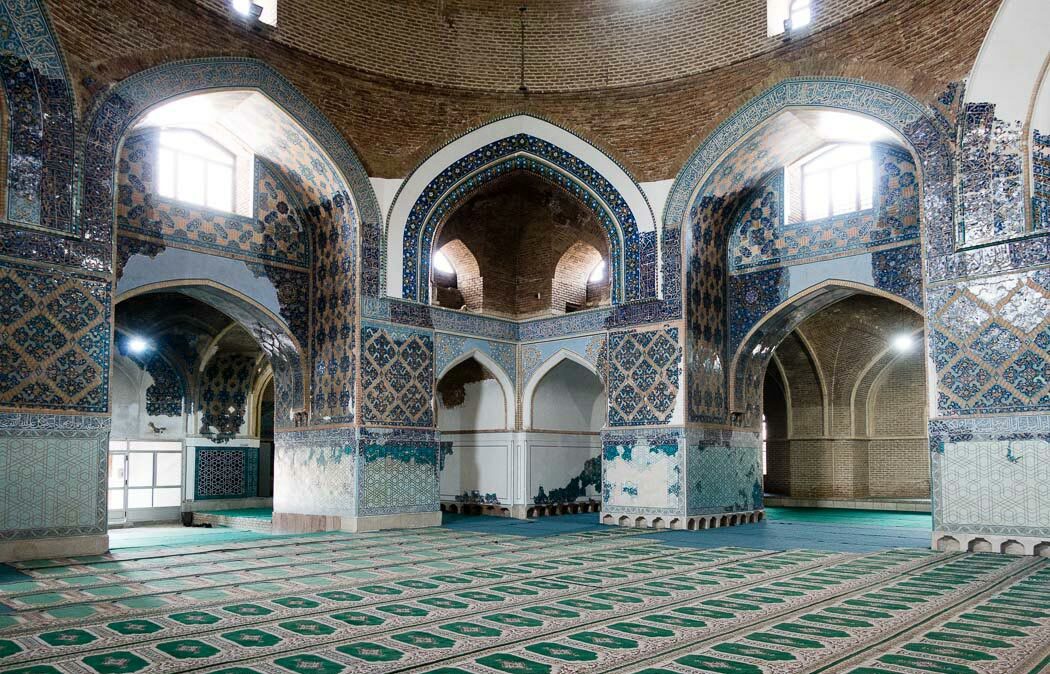 Architecture
Kabud Mosque is one of the valuable Persian sites. Its architecture is different from other mosques. People who love art will fall in love with this historical site. The cyan tiles have come in a geometrical pattern that creates a unique architectural construction.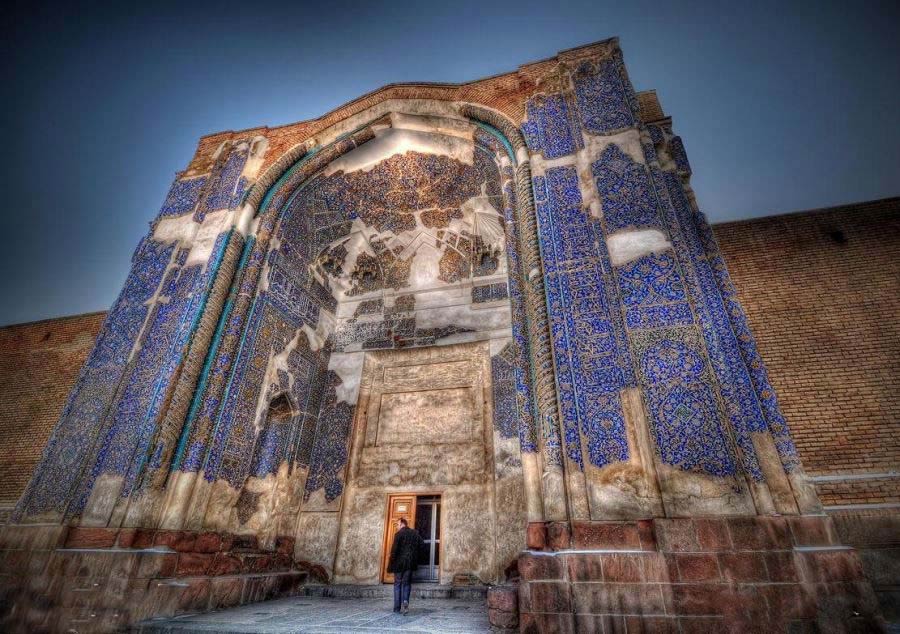 Kabud Mosque or Blue Mosque is one of the masterpieces of post-Islamic Iran architecture and art. It has been constructed under the command of Abu Mozaffar Jahanshah Gharaghouiunlu. This mosque is built by cyan Moaraq tiles and Persian calligraphy-like Sols, Nastaligh, Naskh, and Eslimi and geometric patterns that catch art lovers' eyes.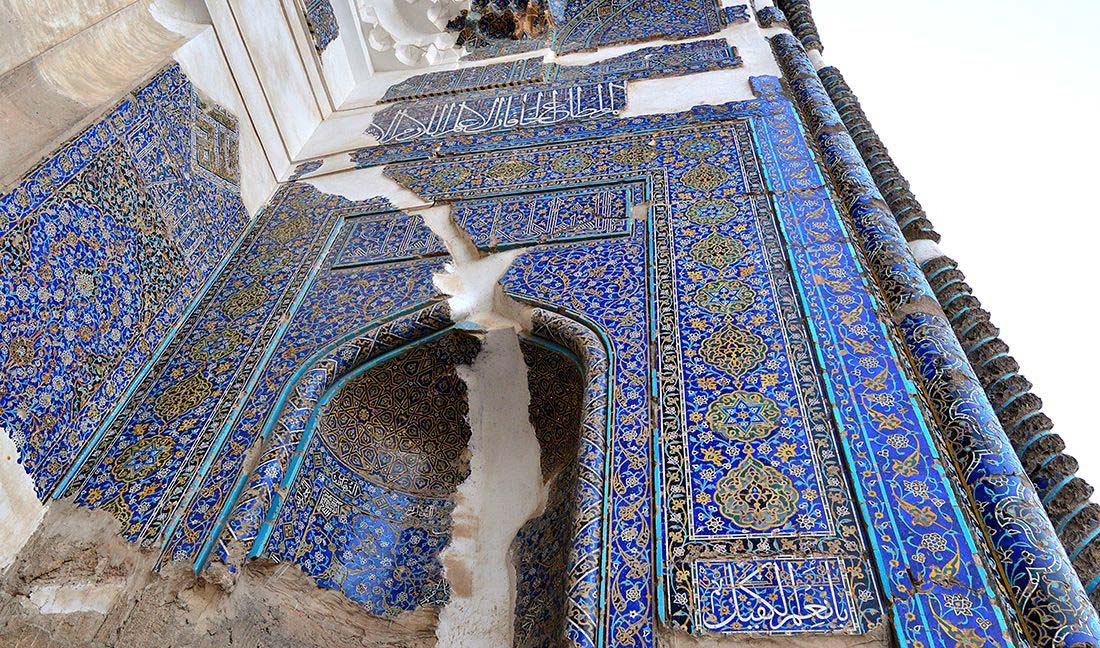 Where to Eat near Blue Mosque
Yaaghout Restaurant is only 100 meters away. Emarat Restaurant and Salar Ark Restaurant are only 1.5 kilometers away. Another nearby restaurant is Haj Majid Restaurant.
Where to Stay near Blue Mosque
Tabriz Behboud Hotel is a luxury hotel close to Blue Mosque. It is 1.5 kilometers away from the hotel. Gostaresh Hotel is another luxury hotel nearby. Tabriz Azarbaijan Hotel and Tabriz Morvarid Hotel are budget hotels close to the bazaar. Ahrab Hotel is a budget hotel that you can go to.
How To Get To Blue Mosque
by Car
You can get there from either Saat Square or Shahid Beheshti Square. It is located on the northern side of Emam Khomeini St.
on Foot
Head northward on Daneshsara Square toward Daneshsara St. Exit the roundabout onto Khaghani St. Turn left at Emam St.
Other attractions in Tabriz
Hotels near Blue Mosque, Tabriz
Book Your Hotel In Tabriz
Book Your Domestic Flights in Iran
Ask your questions about accommodations in Shiraz from our travel experts: