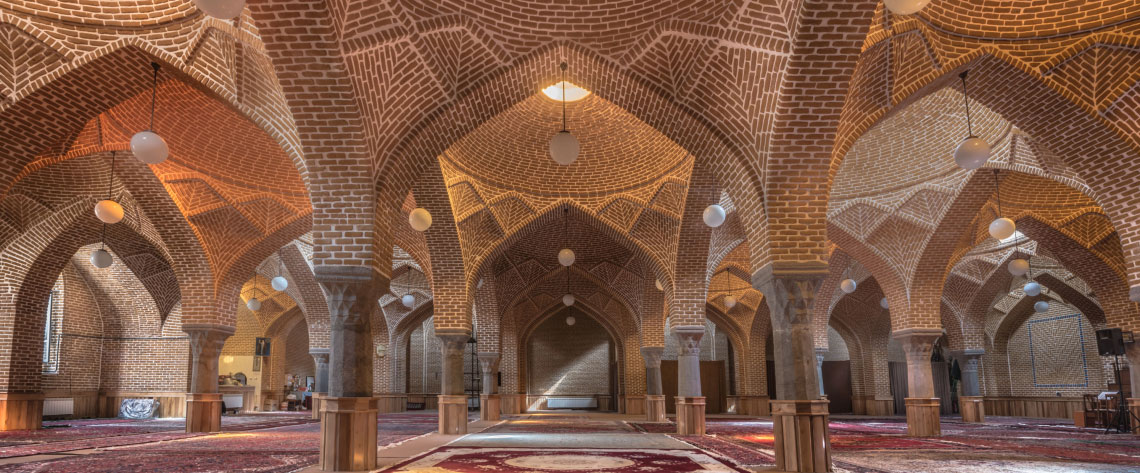 Tabriz Attractions
Jameh Mosque of Tabriz
An Old Mansion from Seljuq Dynasty
Tabriz is one of the main cities of Iran especially the west side of Iran. It is the biggest city in northwestern Iran. It is the economic, industrial, cultural, and military center of northwestern Iran. Jameh Mosque of Tabriz is an ancient mansion that dates back to the Seljuq Dynasty. In 1931, it has been registered as a national heritage site.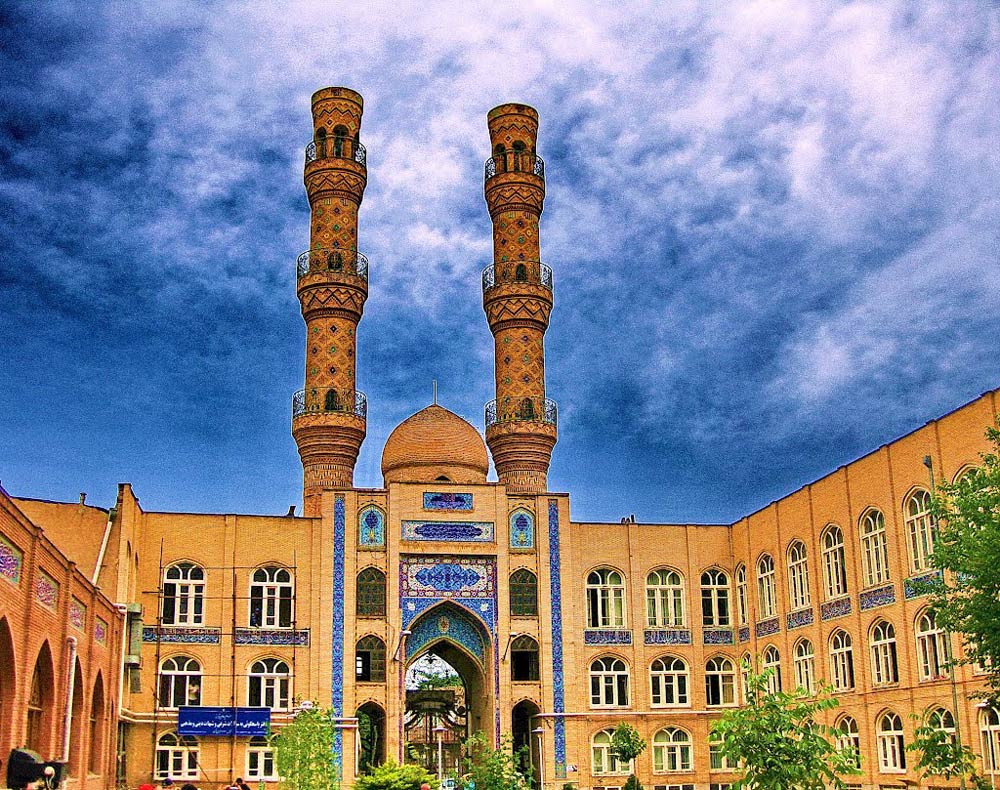 History of Jameh Mosque of Tabriz
It is in a place where is surrounded completely by Bazaar of Tabriz. Jameh Mosque of Tabriz is also known as Jomeh Mosque (Friday Mosque), Tabriz Central Mosque, and Kabiri Jameh Mosque. It is considered to be one of the oldest historical mansions in Tabriz. The construction of the mansion dates back to the Seljuq era. Unfortunately, due to the earthquake in 1814, some parts of this historical mosque including some arches were destructed. But in the Qajar era, Hoseingholi Khan Donbali ordered the renovation of the mosque. In 1676, Haj Taleb Khan Tabrizi the founder of Tabriz Talebie School called this mosque "Kabir Jameh Mosque". They were some renovations in the Qajar Era and also in recent years by different people. Haj Mohammad Bagher Kalkate is considered as the main founder of the Jameh Mosque of Tabriz. He has constructed a suitable library specifically for religious studies. Long arches and very big bricks and thick pillars are evidence of the long history and archaism of this mansion.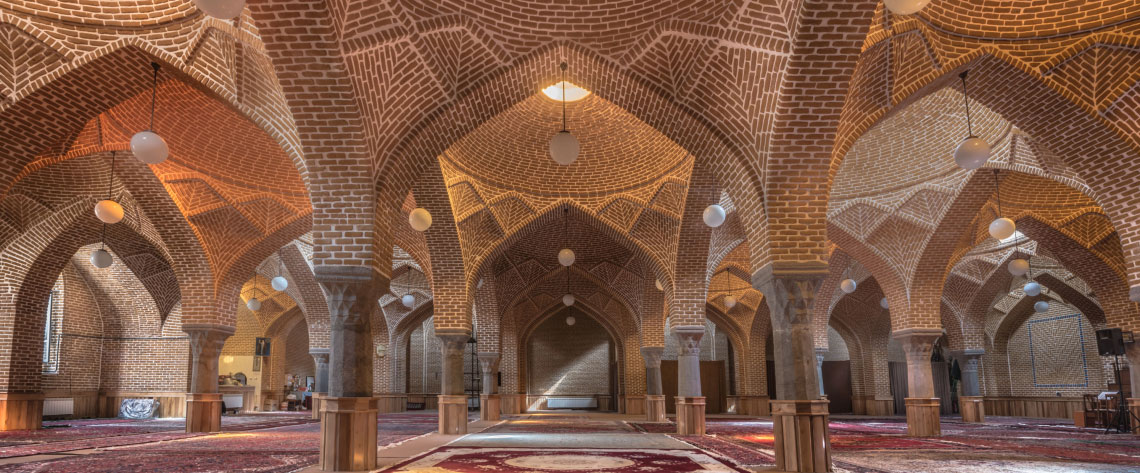 Architecture of Jameh Mosque of Tabriz
As said above, we cannot specifically determine the exact time of mansion construction. Due to the architectural technicians' studies, it seems that it firstly functioned as a praying room. But through times it had changed massively. Most of the archaeologists believe that the style and the principles of the construction are driven from the Firouzabad Palace construction principles.
The mansion length is 62 meters. The middle part of the mosque consists of a long and wide arch. At the end of the mosque, there is a simple Mihrab made of marble. The Mihrab is designed in a spiral pattern. It is a combination of simplicity and unique art. Renovations were made in the early Qajar kingdom. The simplicity and the great decorations are the features of this mansion.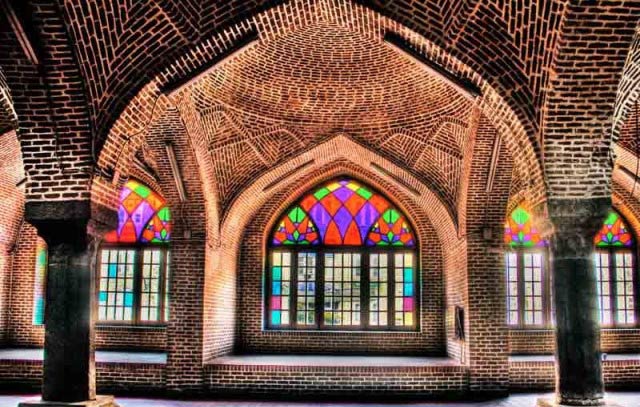 There is only a stucco texture above the Mihrab written in Kufi. The historical documents show that the inscription belongs to the Ilkhanan kingdom. You can see 3-dimensional involute stucco textures. This art has been common for three hundred years.
Samples of Stucco Decorations in Jameh Mosque of Tabriz Mihrab
In the underground and the old praying room, there are some pieces of colorful stucco textures that belong to the Seljuq and Ilkhani Dynasty. There is an inscription with a length of 18.8 meters and a width of 1.4 meters. It is written in Kufic calligraphy.
Where to Eat near Jameh Mosque of Tabriz
Baliq Restaurant is a closeby restaurant that serves different kinds of dishes. Ghaem Kebab Restaurant and Akbari Restaurant are also very near the Jameh Mosque of Tabriz. If you are looking for a place to have snacks or beverages, you can go to Cafe Bar Fadak.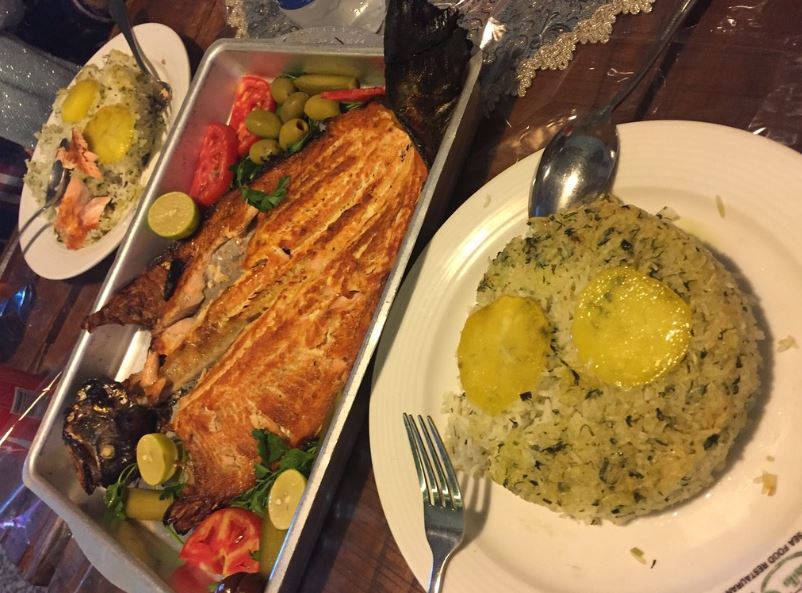 Where to Stay near Jameh Mosque of Tabriz
If you are looking for a budget hotel, You can go to Tabriz Sina Hotel or Tabriz Sahand Hotel. Tabriz Petrochemical Recreation Hotel is a nearby business hotel in Tabriz close to the Jameh Mosque of Tabriz. Tabriz International Hotel is another luxury hotel close to the mosque where you can have a peaceful and quiet stay.
Jameh Mosque of Tabriz Location
How To Get To Jameh Mosque of Tabriz
by Car
From Rasta Kucha Square, take Molla Ahmad Street. It is so close. You can find it easily.
on Foot
Just find Rasta Kucha Square. Then get on east Jomhouri Eslami Street. Find Ghare Daghiha St.
Other attractions in Tabriz
Hotels near Jameh Mosque of Tabriz, Tabriz
Book Your Hotel In Tabriz
Book Your Domestic Flights in Iran
Ask your questions about accommodations in Shiraz from our travel experts: