Kish Attractions
Kish Beaches
Best Places that You can Visit in Kish
It is not exaggerating to say Kish has the most beautiful beaches in the world. The clean and clear blue waters, the lovely coral beaches, the fantastic horizon views, and the fascinating underwater creatures are some of the reasons why you should consider Kish Island as your next vacation destination.
Apart from these natural beauties, there is a wide range of coastal activities that you can do in Kish Beaches, from shopping to water sports. Stay with Apochi to get familiar with some of the best beaches in Kish Island and the adventures that you can do in these magical places.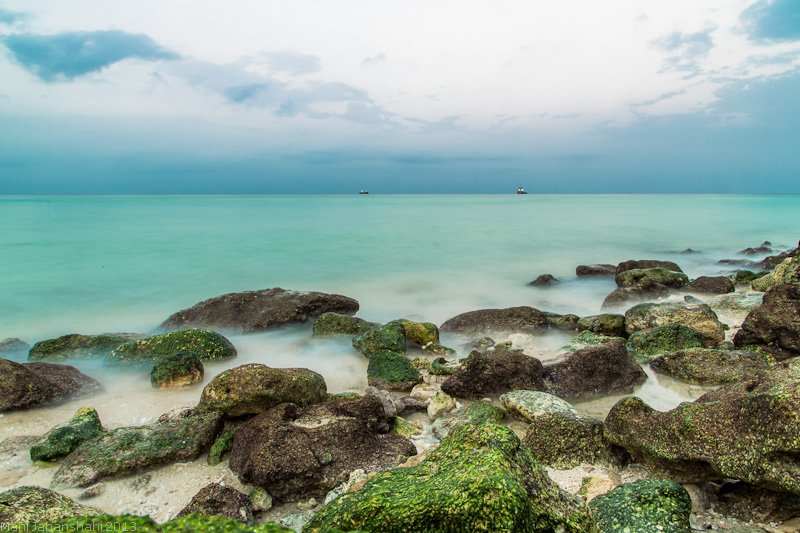 About Kish Beaches
Among Iranians, Kish is known as the pearl of the Persian Gulf. This small island offers eye-catching sceneries, secular spots, mouth-watering foods, and adventurous activities. There are many beaches on the island with many facilities. In the following, we introduce the top five beaches on Kish Island that are worth visiting.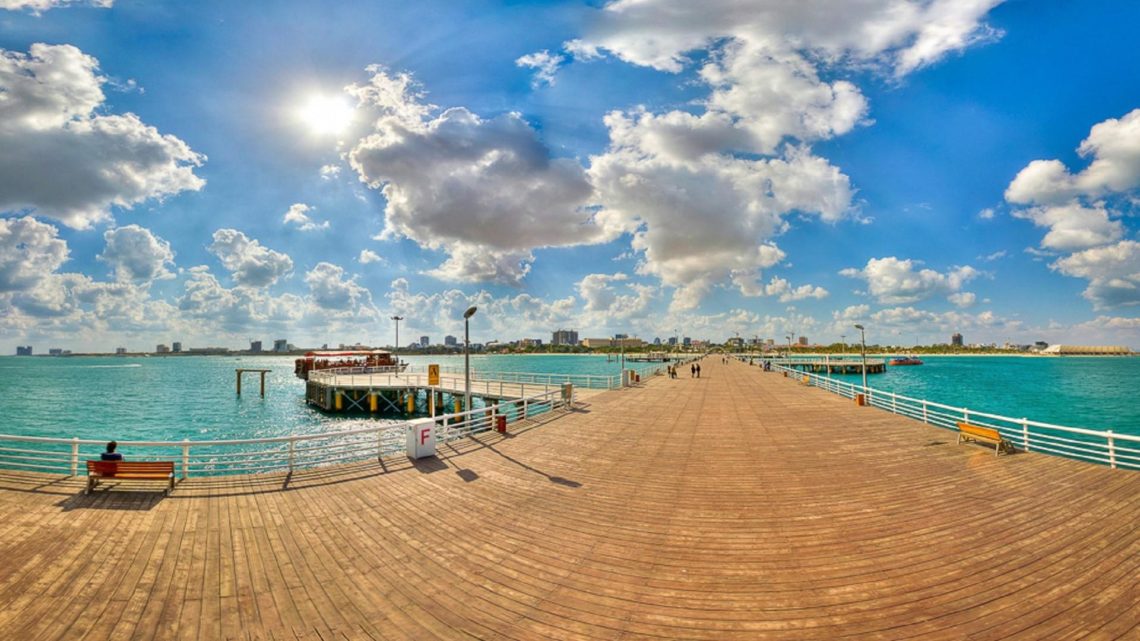 Marjan Coastal Park
The Marjan Coastal Park, which connects Marjan Shopping Mall to the sea, is one of the most beautiful places in Kish. Many travelers and residents of the island spend their time at the park alongside the park and enjoy the beautiful coastal views of Kish.
After shopping, it is relaxing to spend some time along the sea and watch the sunset. You can have a lovely walk in Marjan Coastal Park and treat yourself to a snack or drink from many cafeterias and restaurants nearby. There are several pergolas in this park that you can sit on them and enjoy the lovely view. Also, the long bicycle route of the island passes through this park.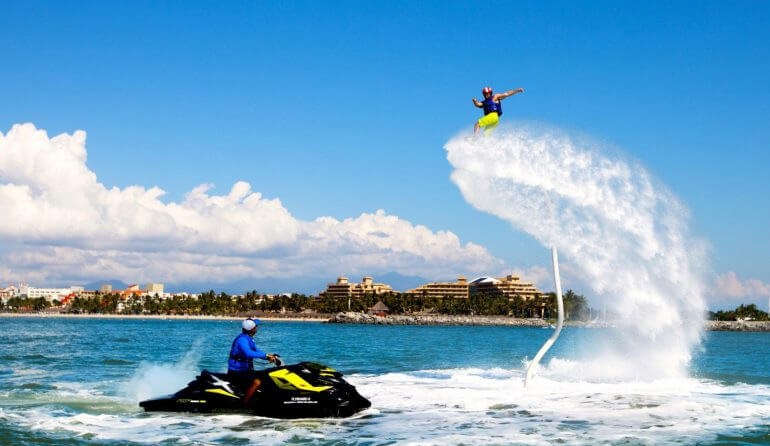 You can try a lot of water sports activities here. You can do scuba diving, (don't worry, Kish coast does not have any sharks), jet ski, banana riding, parasailing, fly board, and shuttle. If you are lucky, you can see oysters, snails, sea anemone, and jellyfish. Just be careful with the delicate mosses and corals.
If you are hungry, there are several good restaurants around you. Hafezieh Restaurant and Foodland are some of them. Also, if you prefer to stay in a hotel near this fascinating beach, Marina Park Hotel, Dariush Grand Hotel, and Parmis Hotel are some of your options for luxury hotels. If you want to stay in a budget hotel, take look at Apochi's Top 5 Cheapest Hotel in Kish.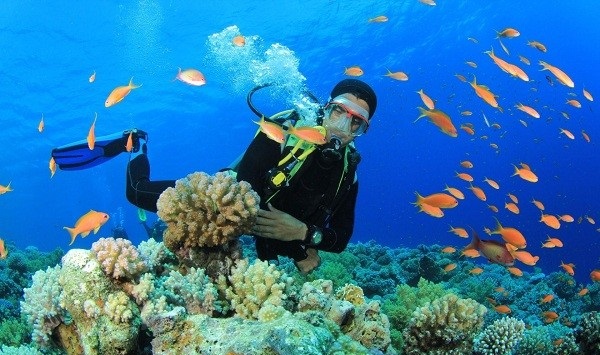 Mirmohana Coastal Park
Mirmohana is the largest coastal park in Kish which is located in Darya Boulevard. In this park, you can go fishing, and see the turtles that live there. Also, walking inside the park and its beautiful pier is another fun thing to do. Watching birds and the amazing sunset and listening to the soothing sound of the waves can be so relaxing. If you want to be even closer, you can rent a boat and enjoy being on the water.
While you are enjoying your time in Mirmohana Beach, you can visit the historical Kariz-e Kish which is nearby. As Kish Island is a shopping destination, you can find several shopping malls like Pars Khalij, Zeitoon, and Venus in walking distances.
If you want to try some delicious Persian food, you can try Mirmahna Restaurant, Gilaneh Restaurant, and Tutti Fruti Restaurant.
If you want to stay in a place near Mirmahna Coastal Park and pier, you can stay in luxury and boutique Toranj Marine Hotel. Find other luxury hotels of kish here. If you prefer to stay in a middle-class hotel, you can choose Fanoos Hotel and KhatamHotel.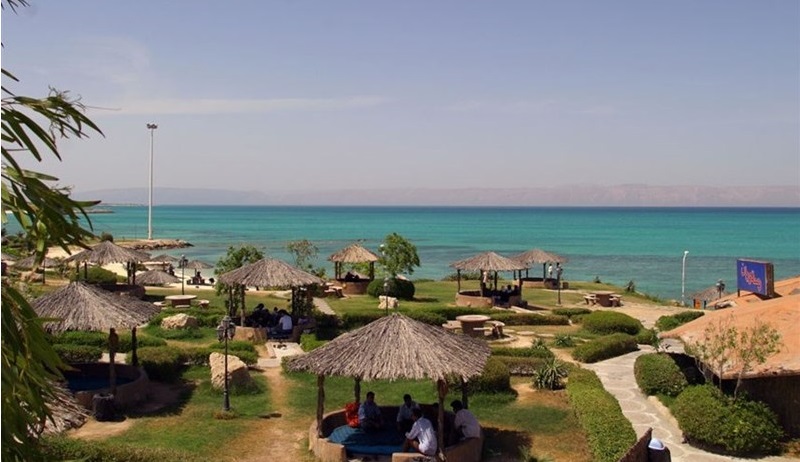 Marde Mahigir Coastal Park
Marde Mahigir Coastal Park is another good place to spend a lovely day in Kish. Marde Mahigir, which means fisherman, is located on the eastern side of the island. What is unique about this beach is its huge 12-meter statue of a fisherman who held his fishing net toward the sea. This is the second-largest figurative statue n Iran. Large fountains and various plants and trees are other attractions of this park. This coast is a perfect place if you want to build a sand statue by the sea.
You can enjoy a delicious Persian meal at the nearby restaurant. Darchin Restaurant, Coral Restaurant, Kooh-e Nor Restaurant, and Tutti Fruti are some of these places.
If you are looking for a luxury hotel to stay near this fantastic beach, you can stay in Vida Hotel or Mirag Hotel, If you want to stay in a middle-class hotel Shayli Hotel may meet your expectations. Also, You can find Top 6 Best Hotels of Kish here.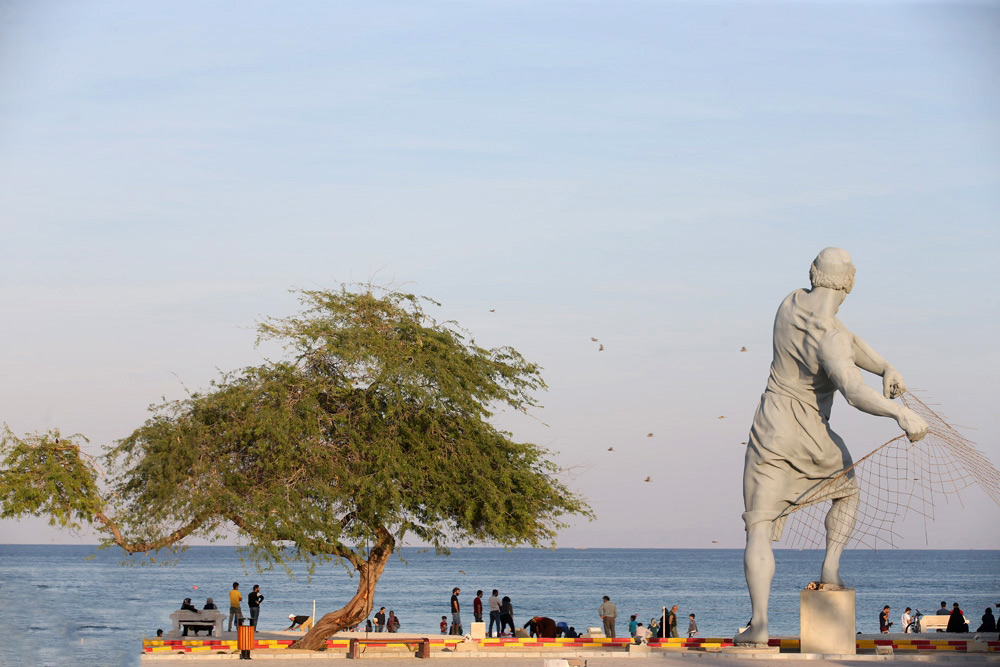 Simoorgh Coastal Park
You can find Simoorgh Coastal Park on the southeastern part of the island. This is a very popular touristic site because the famous Kish Dolphin Complex and Kish Aquarium are located on this part of the island. Also, there is a large park and playground for kids to use. You can enjoy playing badminton, ping pong, skate, and walking in this park.
Kish Dolphin Park consists of a Bird Garden that has more than 70 different species of birds, reptiles, and marine mammals. Also, don't miss watching dangerous sharks in the large Kish Aquarium. Finally, the best part of this complex is watching funny dolphins dance, draw, and sing!
Visiting such a large complex must make you hungry! If you want to try some of the best Persian dishes nearby, you can try Simorgh Restaurant, Foodland Restaurant, and Pars Restaurant. Kooh-e Noor Restaurant and Mirmohana Restaurant are other choices for you.
Reaching different parts of Kish Island is not difficult. Therefore, you can stay in most of the hotels on the Island; however, if you want to be near Kish Dolphin Park, Shabaviz Hotel, Marina Park Hotel, and Kish Simoorgh Hotel can be good choices. Also, Kish has a lot of luxury places to stay in. Daryush Grand Hotel, Toranj Marine Hotel, and Panorama Hotel are some of your choices on this touristic island.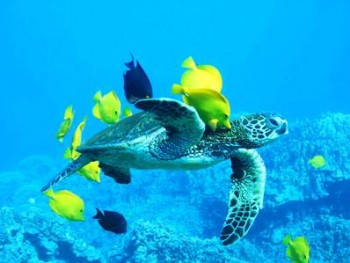 Other Aqua Activities in Kish
Besides the coastal parks, you can enjoy a memorable day at Kish Water Parks. ٌKish Marina Wind and Water Park of Marina Hotel is ready for you to use. Another good choice for the water park is the open-air Kish Ocean Water Park which is a theme park based on piracy stories. In this park, which is suitable for all age groups, you can try 13 different rides, spa, restaurants, and four pools. This park has one of the highest rides in the world, with a height of 24 meters.
Remember, you do not have to gain a visa to travel to Kish. It is a free economic zone! So, don't worry about the visa process. But, if you want to travel to other parts of Iran, you can apply for a visa online through Apochi.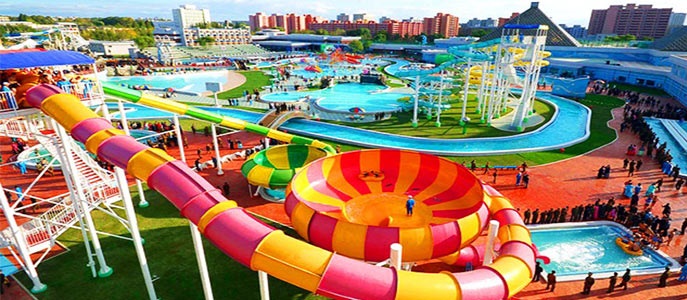 Found Kish Beaches interesting? Explore more …
How To Get To Kish Beaches
by Car
You can easily reach to numerous coastal sites of the island by car. If you stay in one of the hotels on the eastern side, it probably takes you 1 to 5 minutes to reach the beaches.
by Plane
You can fly to Kish Island from most large cities of Iran like Tehran, Isfahan, Kerman, Shiraz, and Ahvaz. Then, you can reach the beach by car or even on foot.
Other attractions in Kish
Hotels near Kish Beaches, Kish
Book Your Domestic Flights in Iran
Ask your questions about accommodations in Shiraz from our travel experts: