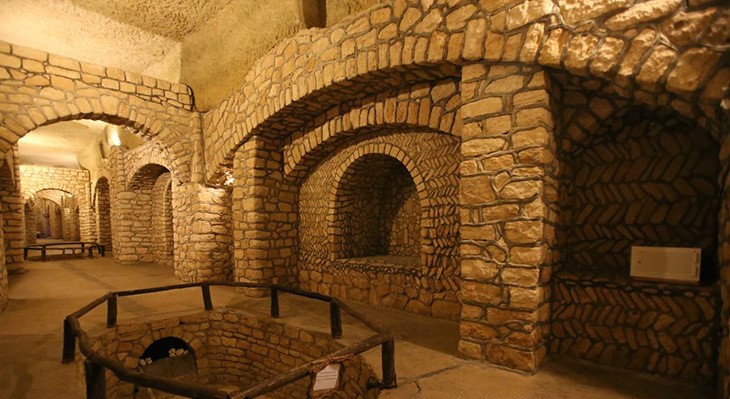 Kish Attractions
Kariz-e Kish
An Aqueduct Complex
Dating back to 2500 years ago, the ancient Kariz-e Kish is a magnificent sample of the vast aqueduct on Kish Island, south of Iran. Carving aqueducts in Iran was a crucial discovery for survival from the very beginning as it is dry land. As time passed on, the carving aqueduct was not a burden anymore and turned to architectural art. This underground structure has special characteristics like being coral in its nature, Sweetwater flows, cool temperature, ancient fossils, etc. makes it one of the most important attractions in Iran. Follow the next paragraphs to gain more information about this spectacular site.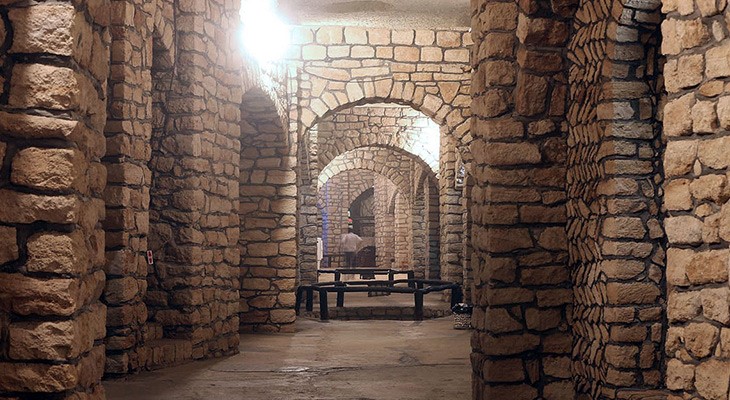 About Kariz-e Kish
The underground city of Kariz is also known with different names such as Kish Aqueduct, Qanat-e Kish, and Kariz-e Kish. It is one of the historical tourist attractions of Kish Island that is estimated to be 2500 years old. This complex was never a historical city in no point back in history and is in fact a network of underground canals that were used to lead water.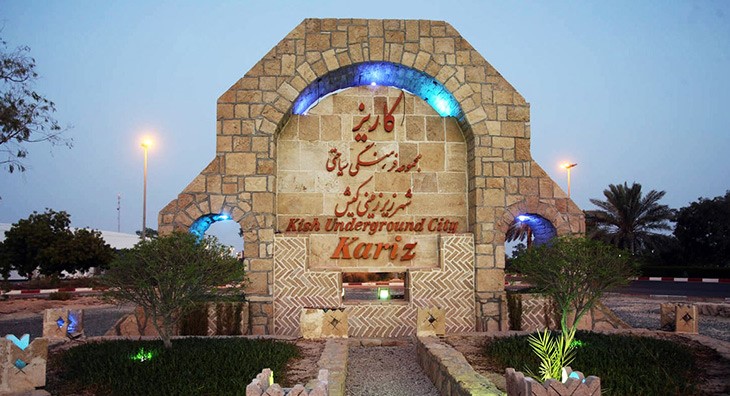 Location of Kariz-e Kish
Kariz-e Kish is located in Mirmohana, Olympic Square, Kish Island, Iran. Its nearby attractions are The Ancient Town of Harireh, Dolphin Park Complex, and some of the Kish Beaches.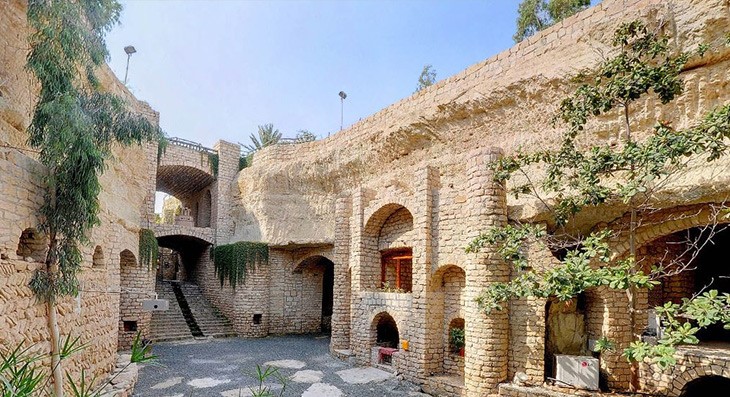 History of Kariz-e Kish
Kariz actually means aqueduct in Farsi. Carving aqueducts in Iran can be traced back to 6000 years ago. Therefore, it will not be just a claim to say that this art has been first and foremost an invention of Iranians.
Years ago, when Kariz-e Kish was on the edge of total destruction and about to be completely forgotten, Engineer Haji Hosseini, an Iranian residing in Germany, decided to return to Iran after 32 years. His decision was mainly influenced by his incentive to reconstruct this complex. He had private funding for his project and defined the project in three phases. With his efforts, the long-forgotten Kariz-e Kish became a much-visited touristic site.
Above this complex, traditional restaurant, small bazaar, and museum were built at the ground level. The employers at this complex believe that it is highly capable of being world-famous. There are two reasons for the emergence of such an opinion; firstly, it is located at the heart of one of the most famous islands of the Persian Gulf. Secondly, it is the only man-made structure with natural coral and shells.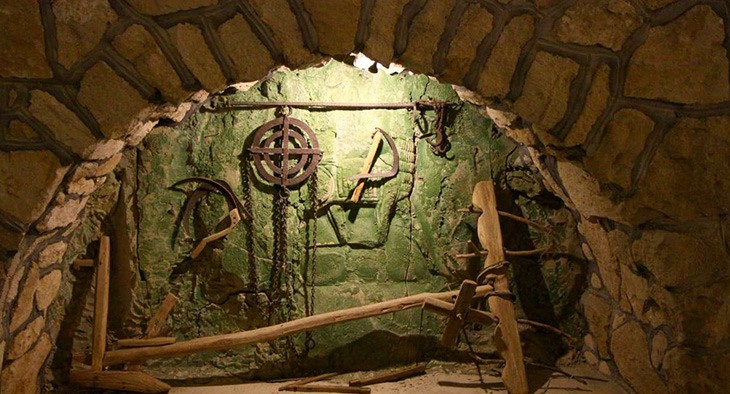 Structure of Kariz-e Kish
It is 15 kilometers long, 10000 square meters wide, and 14 meters deep. One interesting fact about this majestic underground aqueduct is that it was built by primitive equipment. For long, this aqueduct was not a source of attraction for the tourists until reconstructions were made to it in 1999.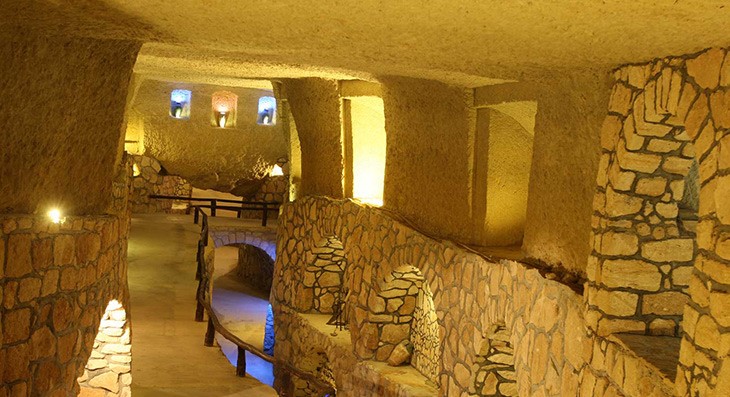 Where to Eat near Kariz-e Kish
Koohe Nour Restaurant, Foodland Restaurant, Ziafeh Café Restaurant, Royal Star Restaurant, ChiChiz Fast-food, Traditional Garden Restaurant, Pamador Fast-food, and a lot of other restaurants are near Karzi-e Kish where you can have delicious meals before or after your visit.
Where to Stay near Kariz-e Kish
If you want to have a luxury stay in Kish Island near Kariz-e Kish, we suggest you the 5-star luxury Dariush Grand Hotel, Shaygan Hotel, Toranj Marine Hotel, and the 4-star Kish Helia Hotel and Flamingo Hotel. If you want to have a budget stay in Kish near Kariz-e Kish, we can offer the 3-star Kish Parsian Hotel, Gardenia Hotel, Kish Sunrise Hotel, Lotus Hotel, and the 2-star Kish Tamasha Hotel.
How To Get To Kariz-e Kish
by Car
Find Olympic Square and take Mirmohana Boulevard westward. Kariz-e Kish is on your right.
by Car
Find Ghadir Square and take Mirmohana Boulevard eastward until you get to Kariz-e Kish on your left.
Other attractions in Kish
Hotels near Kariz-e Kish, Kish
Book Your Domestic Flights in Iran
Ask your questions about accommodations in Shiraz from our travel experts: