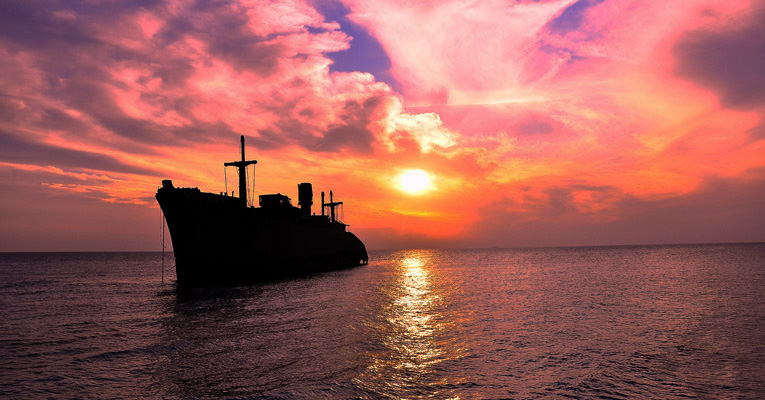 Kish Attractions
Greek Ship
A Picturesque Spot
For over 50 years, the blue waters of the Persian Gulf in Kish island have a guest. Greek Ship or Khoula F was a cargo steamship that has been beached in Kish Island. Over the years, she became of the most picturesque spots of the island. Let's read more about this mysterious ship.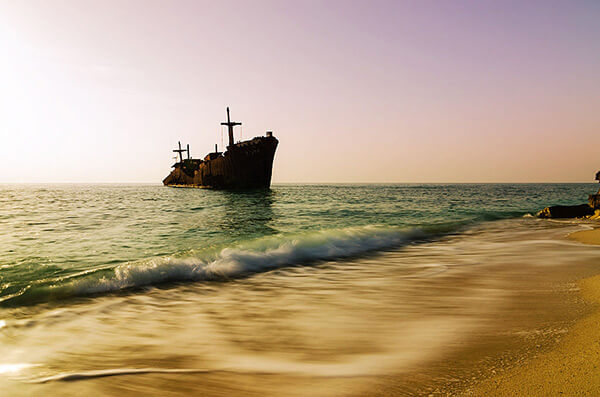 About Greek Ship
The Greek Ship was built in 1943 by the British and its original name was Empire Trumpet. Over her long life, this ship has numbers of British, Iranian, and Greek owners. They changed her name frequently. The last owner of this ship was Greek, which explains its current name. Naturalist, Persian Cyrus, Hamedan, and Koula F are some of her former names.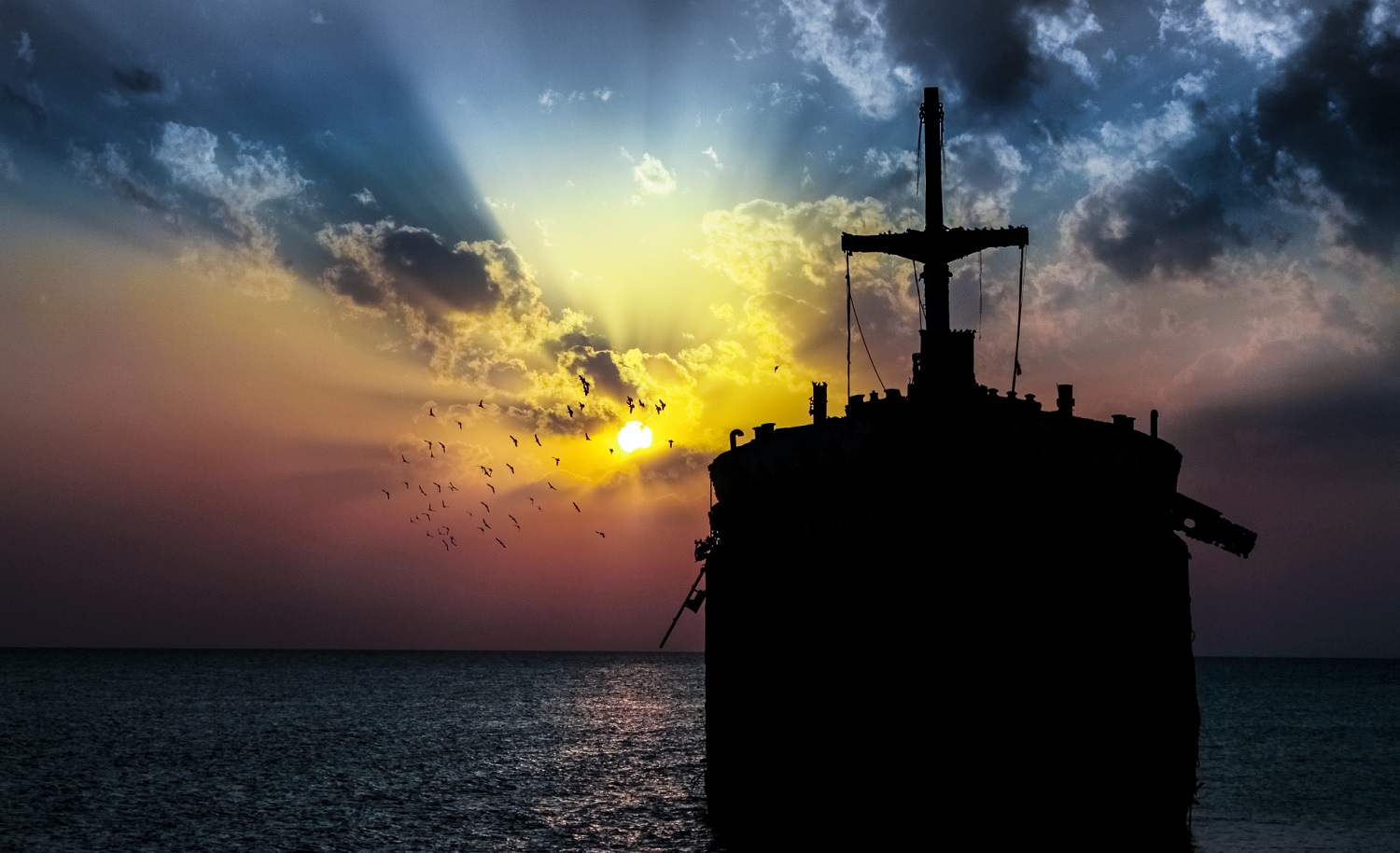 With an area of 673 square meters and more than 7000 tons weight, the Greek Ship ran aground in 1966. No one exactly knows what caused its wreck, but some people say it was beached intentionally by its captain because of its large amount of insurance by the British Company.
After its wreck, any try to refloat the ship was unsuccessful, and the ship started to rust and break ever since.
What to Do near Greek Ship
Right now, the Greek Ship is sleeping calmly in the southern part of the island and it becomes a popular spot for tourists. The best time to visit this ship is sunset when the view is perfect to take pictures. Other fun things to do while you are here are camel riding and horse riding by the beach. Also, there is a coastal park there where you can buy snacks and foods. There is a bicycle track on the nearby coast that you can use and enjoy.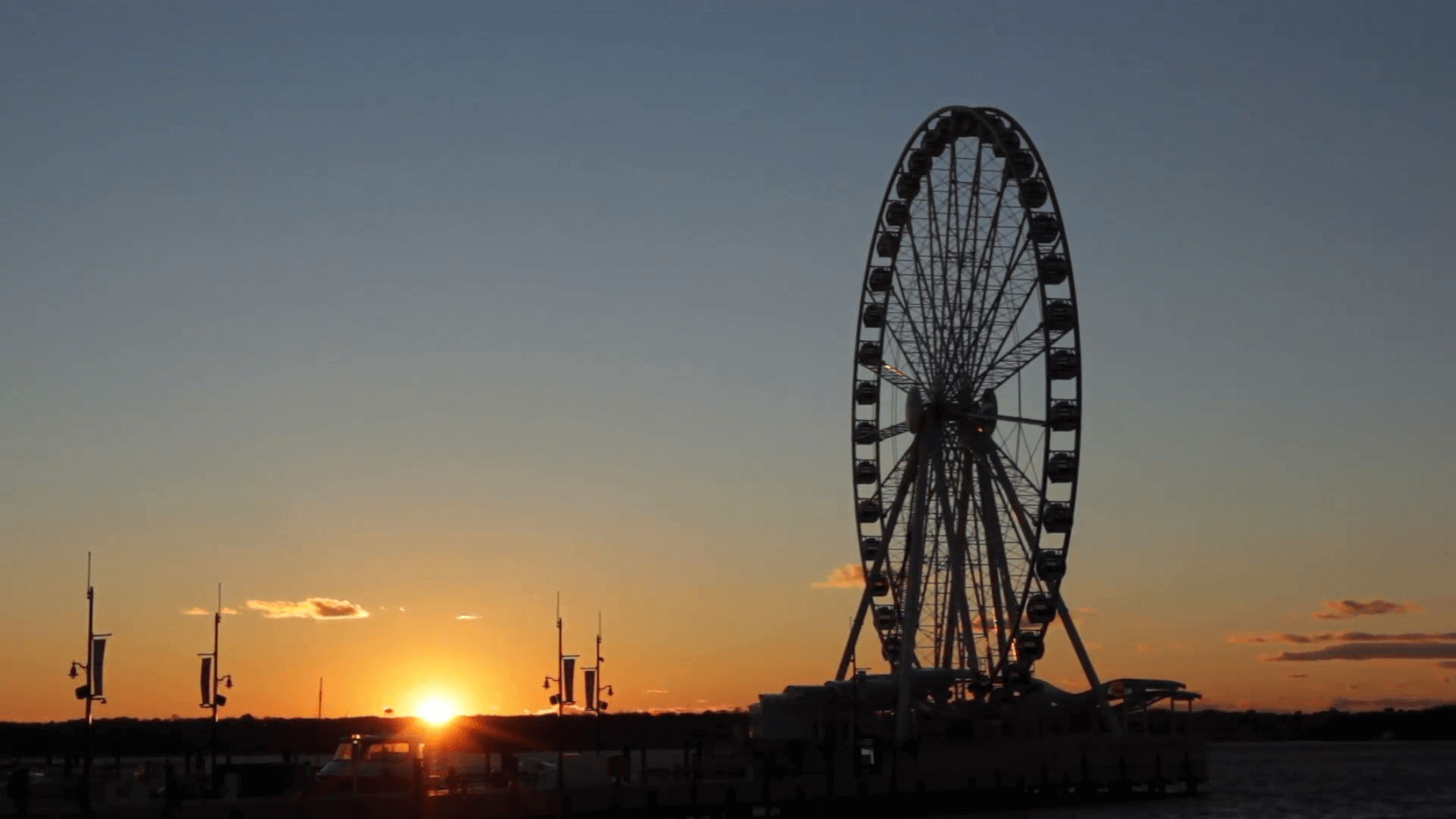 Location of Greek Ship
The Greek ship is located on the southern part of the island. So, you are a little far from the center of Kish. But as Kish is a really small island, you don't have any difficulty reaching other attractions. In most cases, it will take you about 15 minutes driving. Kish Beaches, The Ancient Town of Harireh, Dolphin Park Complex, Kariz-e Kish, Kish Shopping Malls, Hendurabi, and the Persian Gulf are some of these places.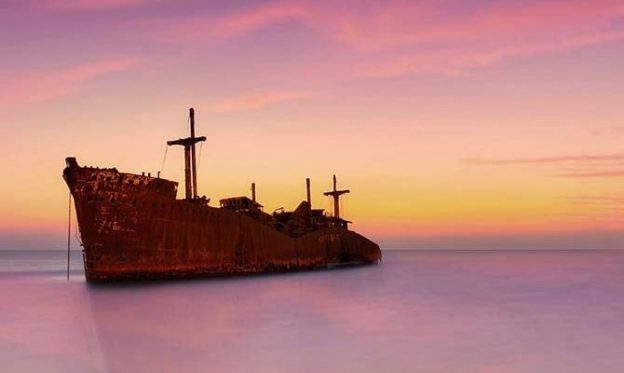 Where to Eat near Greek Ship
If you want to have your meal near this mysterious ship, you can use restaurants that are located in the coastal park, near the Greek Ship. Also, you can try other nearby restaurants such as Kolbeh Darvish Restaurant, Shandiz Restaurant, and Salud Restaurant.
Where to Stay near Greek Ship
Most of Kish hotels are located in the eastern part of the island and the Greek Ship is on the southwest side. Don't worry, it only takes you about 15 minutes to get to this part of the island. So, finding a place near the Greek Ship would not be an issue for you. If you want to stay in a luxury hotel, you can choose between Toranj Marine Hotel, Dariush Grand Hotel, and Shayan International Hotel. If you want to save your money and stay in a budget hotel, Kish Fanoos Hotel, Shabaviz Hotel, and Kish Tamasha Hotel are some of these hotels.
Found Greek Ship interesting? Explore more …
How To Get To Greek Ship
by Car
From anywhere on the island, you can either rent a car or get a taxi to get to the Greek Ship in about 15 minutes.
by Plane
You can fly to Kish Island from most large cities of Iran like Tehran, Isfahan, Kerman, Shiraz, and Ahvaz. Then, you can reach to the Greek Ship by Car.
Other attractions in Kish
Hotels near Greek Ship, Kish
Book Your Domestic Flights in Iran
Ask your questions about accommodations in Shiraz from our travel experts: