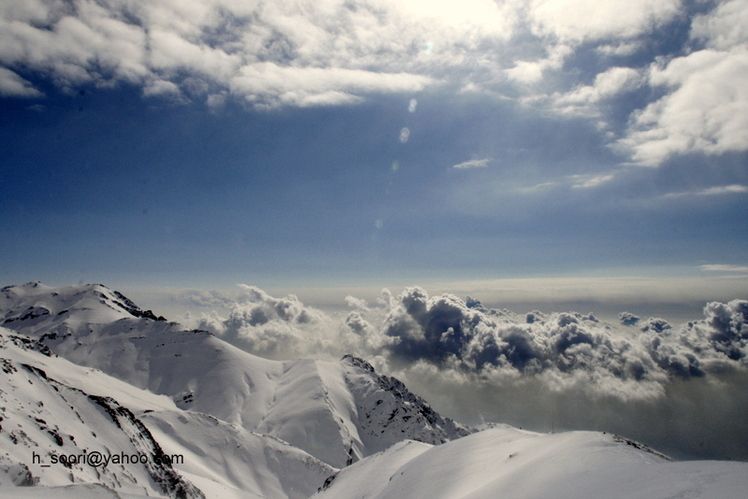 Tehran Attractions
Tochal Ski Resort
The Closest Ski Resort to the City Center
A special place for nature tourists and ski lovers can be Tochal Complex. There are several entertaining activities everyone can enjoy. Each station of this complex has a lot to offer. It kindly welcomes joggers, bikers, climbers, and generally all people with different age ranges. There are also comfort facilities and various other services to make a much more unforgettable memory. In addition, the weather is really cool in spring and summer. Hence, it has a refreshing nature that reinvigorates your soul. The spectacular snow on this mountaintop in winter makes it a perfect place for winter sports.
Location of Tochal Ski Resort
Tochal Mountaintop is one of the natural attractions of Shemiran region, Tehran, Iran. It is one of the mountaintops of Alborz Mountain Chain. Its height is 3692 meters above sea level. Therefore, the weather is so clean, cool, and fresh. Consequently, the pleasant weather condition has made this area a favorable stamping ground for the people of Tehran.
Other attractions nearby are Shemshak Ski Resort, Dizin Ski Resort, Sa'ad Abad Complex, and Niavaran Palace Complex.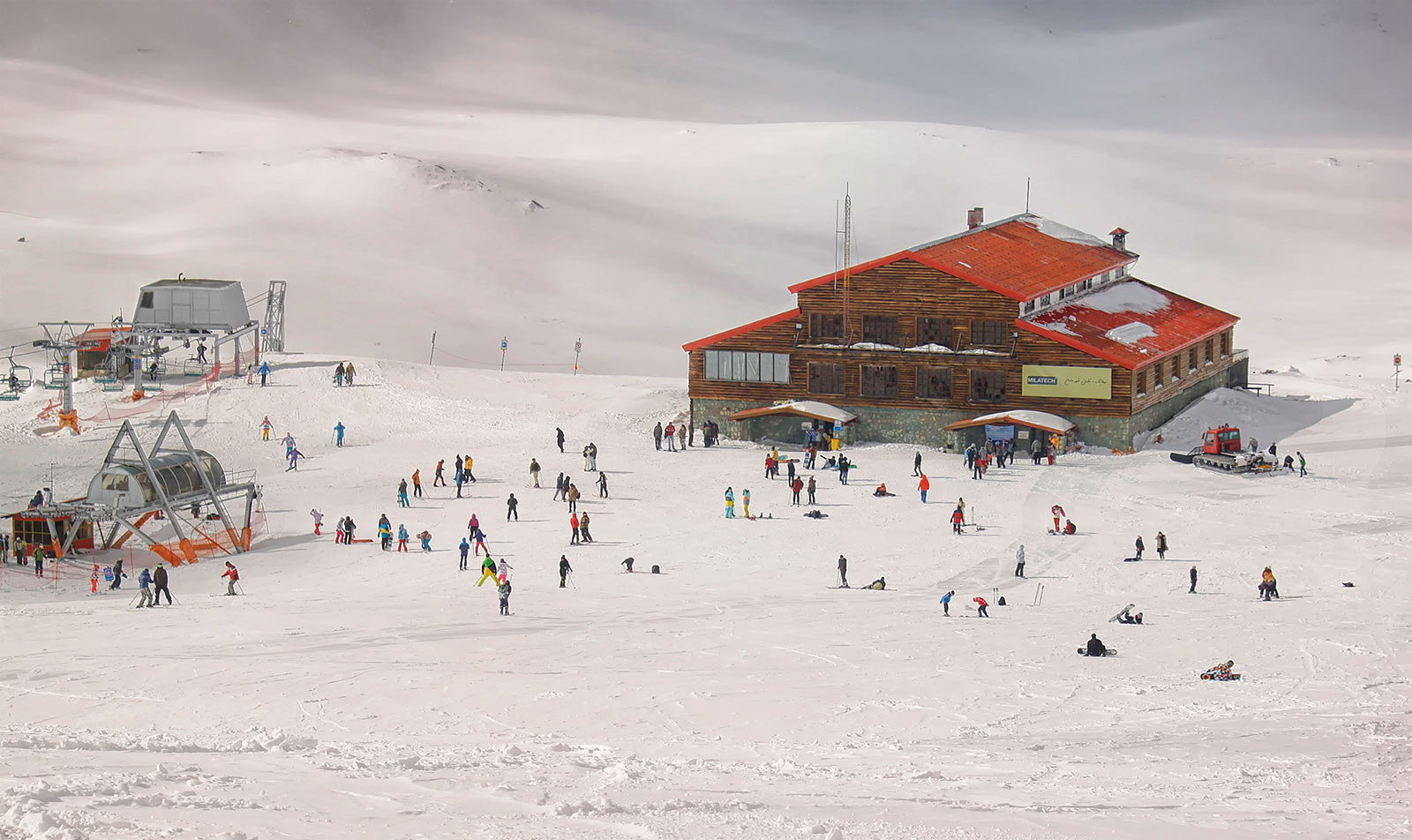 History of Tochal Ski Resort
Tochal literary meaning is "small lake" and the reason behind this naming is that there is a natural ice lake beside this mountain. In 1974, a French company called PUMA and an Austrian company called Doppelmayr Garaventa Group started the Tochal Complex project and they finished the project within 4 years.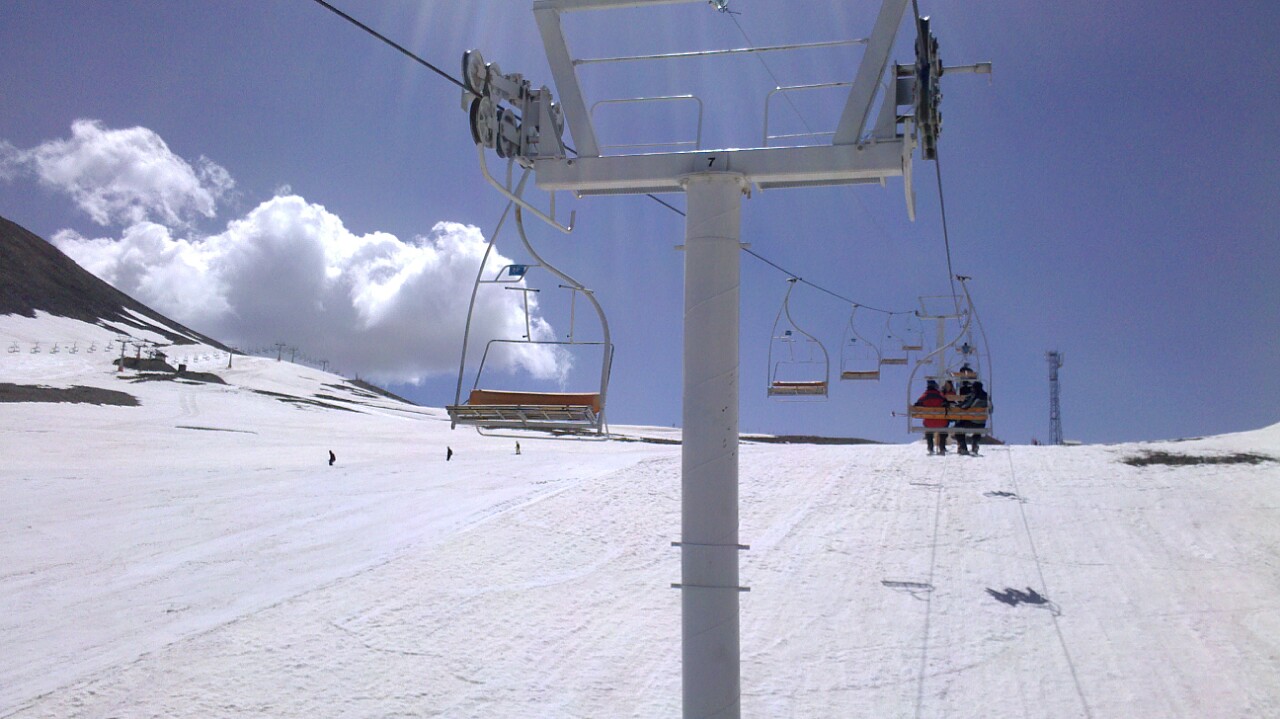 Structure of Tochal Ski Resort
There are 7 vertical stations on Tochal Complex that their arrangements are from low to elevated heights. The first part of this complex has a lot of spectacular landscapes and an eye-catching view of Tehran. Hence, it is a suitable road for walking or jogging. Numerous restaurants, traditional tea houses, paintball arenas, tennis courts, shooting clubs, skate rinks, and fitness clubs. Tochal Telecabine is at the end of this road by which you can go to higher stations. You can enjoy the beautiful sights, pleasant weather, various springs with crystal water, and peaceful silence. The most remarkable entertainment in Tochal Complex is skiing and skateboarding. Enjoy your time is Tochal ski pistes.
Where to Eat near Tochal Ski Resort
The close places to have tasty meals and snacks around Tochal Ski Resort are Shila Fast Food Restaurant, Labyrinth Ice Cream, Chilli House Fast Food Restaurant, and Tochal Kebab Shop. Head for these places and grab a bite of something delicious in between your discovery!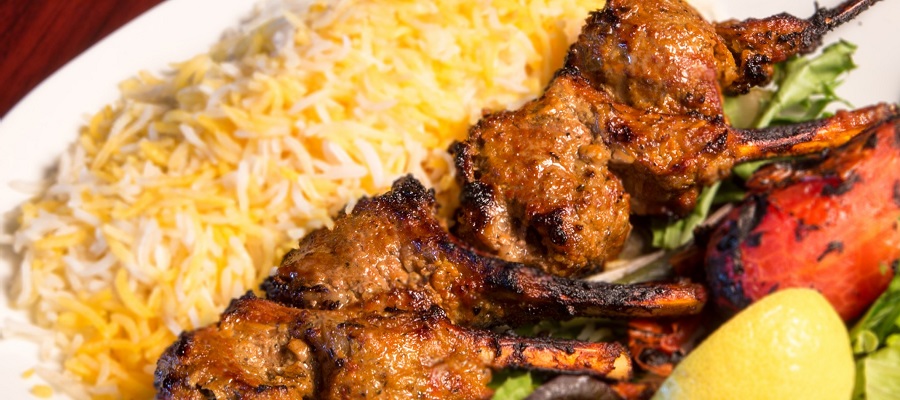 Where to Stay near Tochal Ski Resort
Among the many accommodations that are near Tochal Ski Resort, Apochi offers you some of the best ones: Diamond Hotel (3-Star), Sepehr AP Hotel (4-Star), Espinas Palace Hotel (5-Star), Tochal Hotel (3-Star), Tajrish Guesthouse (1-Star), Osun Hotel (2-Star), Diplomat Suite Hotel (3-Star).
Tochal Ski Resort Location
How To Get To Tochal Ski Resort
by Metro
Using public transportation like metro, you can arrive at Tajrish Square through Tajrish Metro Station in the first line (Red Line) of Tehran metro. Then you can take a taxi and get to this resort easily. Tajrish Square has a 3-kilometer distance from Tochal Complex.
by Bus
In case of taking BRT (Bus Rapid Transit), you can get toTajrish Station which is located in Tajrish Square. This square has a 3-kilometer distance from Tochal Complex.
by Car
Hired a car? Take Chamran Highway and then Velenjak Avenue until the end. There you can find Tochal Ski Resort.
Other attractions in Tehran
Hotels near Tochal Ski Resort, Tehran
Book Your Hotel In Tehran
Book Your Domestic Flights in Iran
Ask your questions about accommodations in Shiraz from our travel experts: