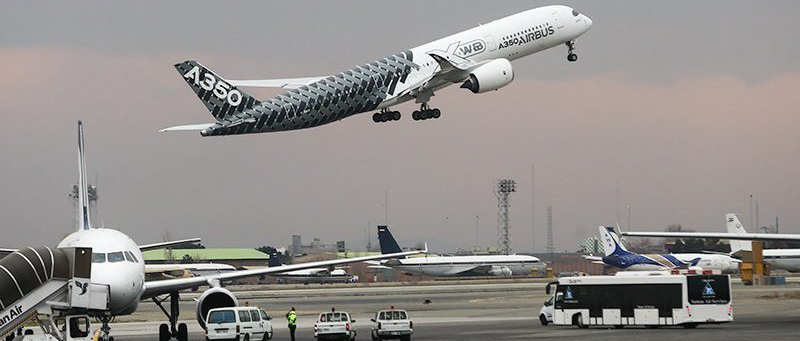 Tehran Attractions
Mehrabad Airport
An Airport For Domestic Flights
Mehrabad Airport is one of the two international airports in Tehran. Mehrabad was the first airport in Tehran for domestic and international flights. But in 2007, with the construction of the new airport, international flights transferred to Imam Khomeini International Airport. Accordingly. all domestic flights are served by Mehrabad Airport. The government of Iran also uses this airport and it is one of the bases of the Iranian Air Force.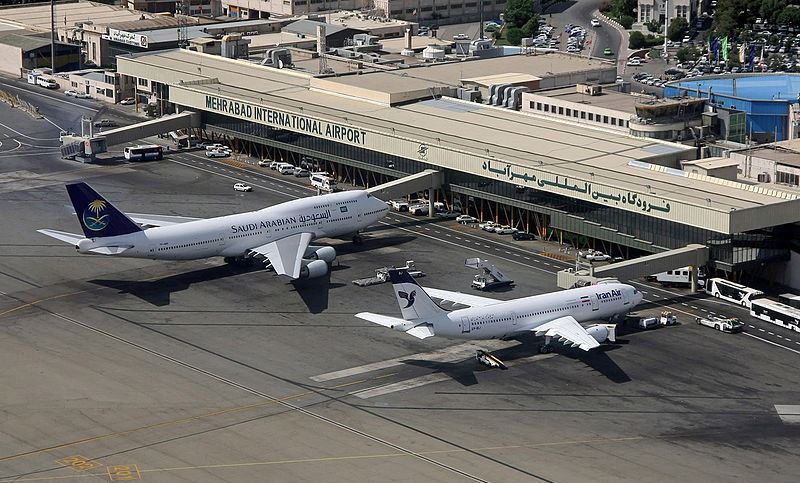 About Mehrabad Airport
In 1983, it was used as an airfield for aviation club planes. After World War II, it became an air force base. In 1955, the new terminal building (current terminal 1) was designed and constructed for both international and domestic flights. William Pereira was one of the designers of the initial modern buildings of the airport. 
In 2004, international flights gradually changed from Mehrabad Airport to Tehran Imam Khomeini International Airport (IKA). The process of transferring the international flights to IKA completed in 2007.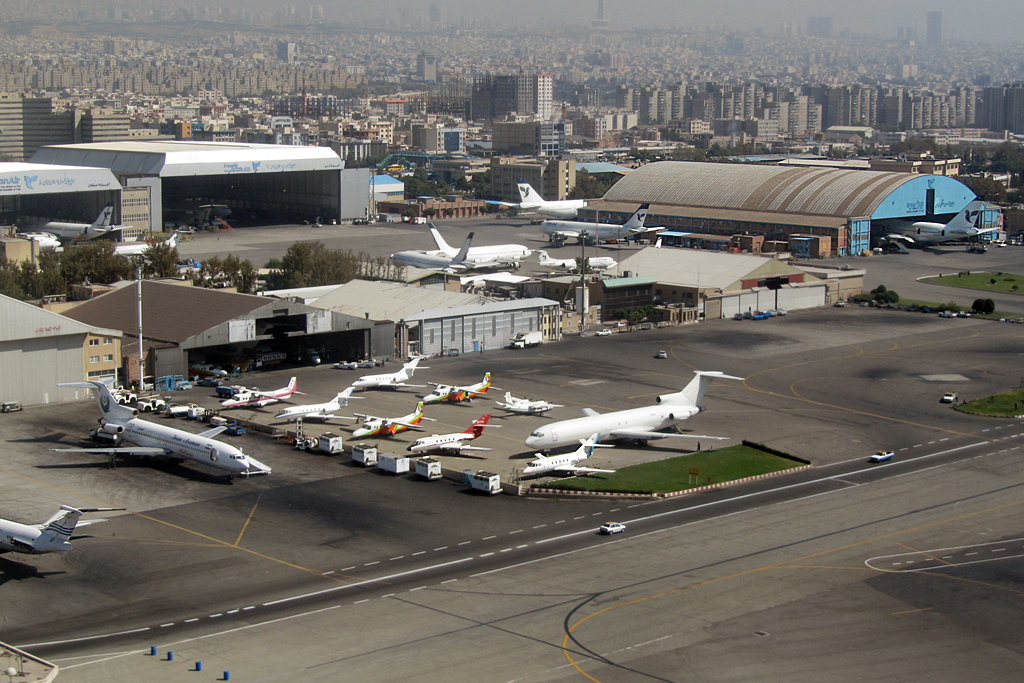 Location
It is located in the western part of Tehran. Chitgar Lake is within a 14-kilometer distance in the east. It is 4 kilometers away from Azadi Tower. You can use the metro to reach there. There are two metro stations on the 4th line of the metro. You can get off each one, depending on the terminal you are aiming at. One is for the terminals 1 and 2, while the other is for the terminals 4 and 6.
Terminals
It consists of 6 terminals:
VIP Terminal
It is used for Meraj Airlines for Governmental flights.
CIP Terminal
It can be used at a passenger's request. The Terminal is open to all requests.
Terminal 1
It is only used for the departures of Kish Air and Zagros Airlines.
Terminal 2
It handles all flights of Iran Air, Iran Air Tours, Meraj Airlines, Qeshm Air, and Ata Airlines and for arrivals of Kish Airlines and Zagros Airlines, but all the Jet bridges are only being used for Meraj Airlines. It also is used for all cargo operations.
Terminals 4 and 6
These terminals handle departures and arrivals respectively – for all other airlines.
Terminals 3 and 5
These two are only used during peak time Hajj seasons.
Terminal Crew
It is used for the flight crews of all airlines.
Airlines
ATA Airlines, Atrak Air, Caspian Airlines, Iran Air, Iran Aseman Airlines, Iran Air Tours, Karun Airlines, Kish Air, Mahan Air*, Meraj Airlines*, Qeshm Airlines, Saha Airlines, Sepehran Airlines, Taban Air, and Zagros Airlines are all the airlines in Merabad Airport.
*At the moment, due to the political sanctions and European laws, we are not allowed to sell Meraj airline and Mahan airways flight tickets. We will start selling online tickets for mentioned airlines when sanction lift again. We do apologies for the inconvenience.
The airport is home to the head offices of Iran Air and Iran Civil Aviation Organization. In addition, Iranian Airports Holding Company also has its head office at Mehrabad Airport, near Terminal 2.
It also has so many facilities including ATMs, restaurants, cafes, and souvenir shops. It also has 3 multi-story parking with a total capacity of 3500 cars. Several multi-story parking is in front of Terminal 1, 2, and 4.
There is also another parking in front of terminal 5 for the Hajj season.
Where to Stay near Mehrabad Airport
Olympic Hotel is a 4-star hotel near Mehrabad Airport where you can stay. Iran Hostel is also the nearest hostel. Asareh Hotel, Pasargad Hotel, and Avrin Apartment Hotel are other nearby hotels on Azadi Street.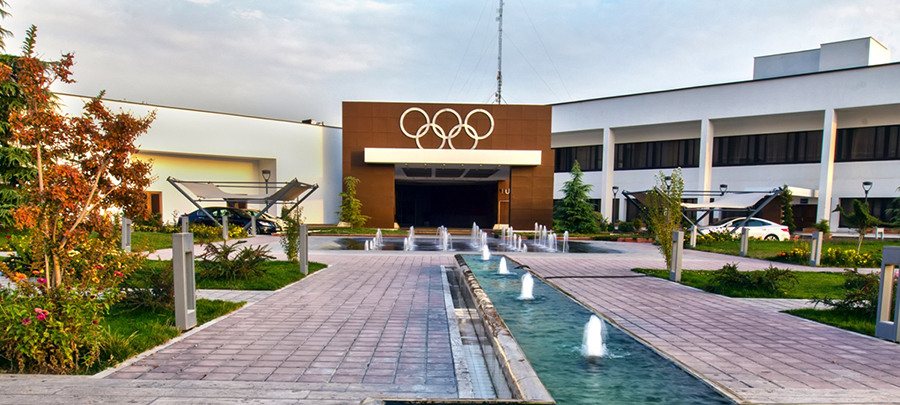 Mehrabad Airport Location
How To Get To Mehrabad Airport
by Metro
Depending on which terminal you are aiming at, choose the metro station. There are two metro stations at the 4th line (yellow line) of the metro. If you are going to terminal 1 & 2, get off the first one and the second station is for terminal 4 & 6.
by Car
It is only 3 kilometers away from the Azadi Square. From Azadi Square take Lashkari Expressway, after 1.4 km take left to the Foroudgah Mehrabad St, then take right to Meraj Blvd and finally to Basij St.
Other attractions in Tehran
Hotels near Mehrabad Airport, Tehran
Book Your Hotel In Tehran
Book Your Domestic Flights in Iran
Ask your questions about accommodations in Shiraz from our travel experts: