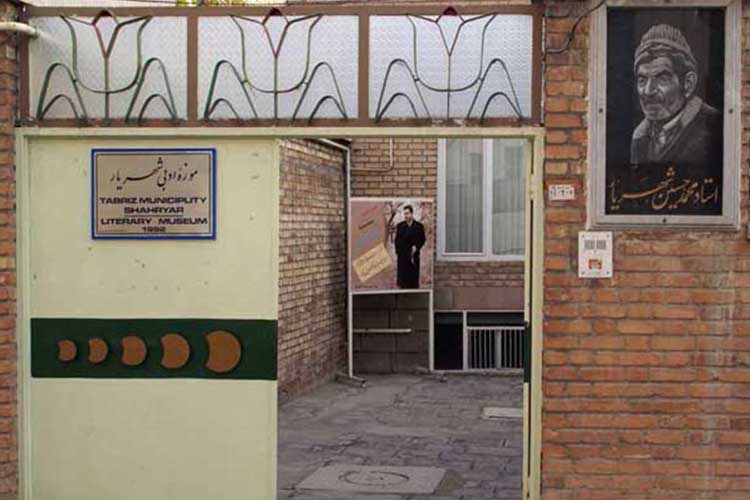 Tabriz Attractions
Ostad Shariyar Museum
A House of Literature and Poetry
Ostad Mohammad Hossein Behjat Tabrizi, also known as Shahriar, is one of the greatest poets of modern poetry in Iran. He is the creator of priceless poems like Heidar Baba. His simple and tiny house in Eastern Azerbaijan province, Tabriz, is now transformed into a museum and is open to the public. If you are interested in Persian literature, literature, and history, Ostad Shahriar Museum is one of the places you should include in your visiting list.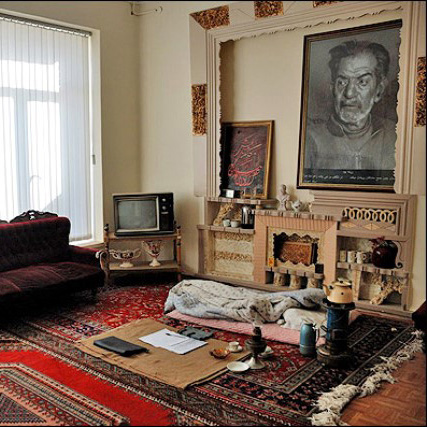 Who Is Ostad Shahriar?
Ostad Shahriar was born in Tabriz in 1906. His father was a hardworking lawyer and a great calligrapher of his time. During the protests for the constitution approval, his father sent him to a village near Tabriz. Hence, he spent his childhood in a natural environment. Nature came as an effective source of inspiration to him when he was writing his Heidar Baba. He went back to Tabriz in 1921 to continue his educational career. He studied at Dar-ol Fonoon School until 1924 and then he went to a medical school to study medicine. It is often said that he fell in love with a girl 7 months before his graduation. As the girl refused his proposal, he left school and became a poet. He died of illness in 1988 and was buried in Mausoleum of Poets in Tabriz.
His famous collection of poetry is called Heidar Babaye Salam. He was a master particularly in the sonnet, though he used other forms of poetry as well.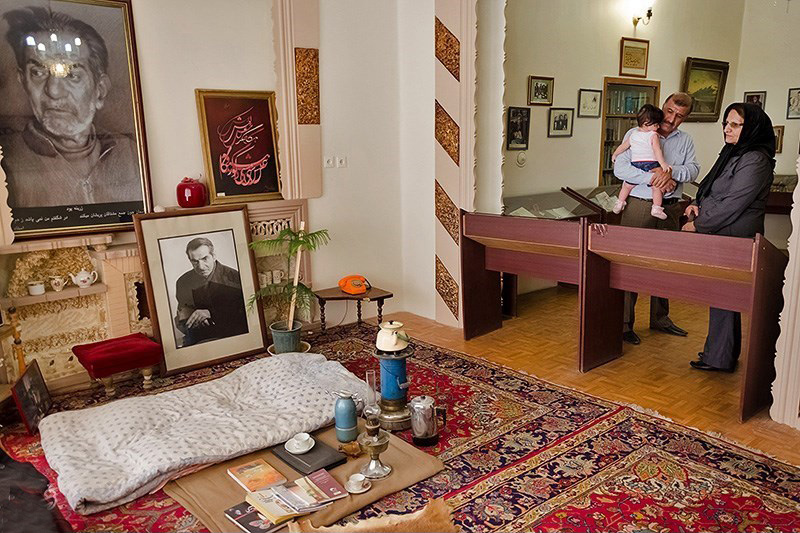 Location of Ostad Shahriar Museum
Ostad Shahriar House or Ostad Shahriar Museum is located in one of the oldest neighborhoods of Tabriz, Maqsudieh. This house was the third house of Ostad Shahriar. He used to live there during the last 20 years of his life. Attractions nearby are Saint Mary Church of Tabriz, Amir Nezam House, Azerbaijan Museum, Constitution House of Tabriz, Bazaar of Tabriz, Pottery Museum, and Arg of Tabriz.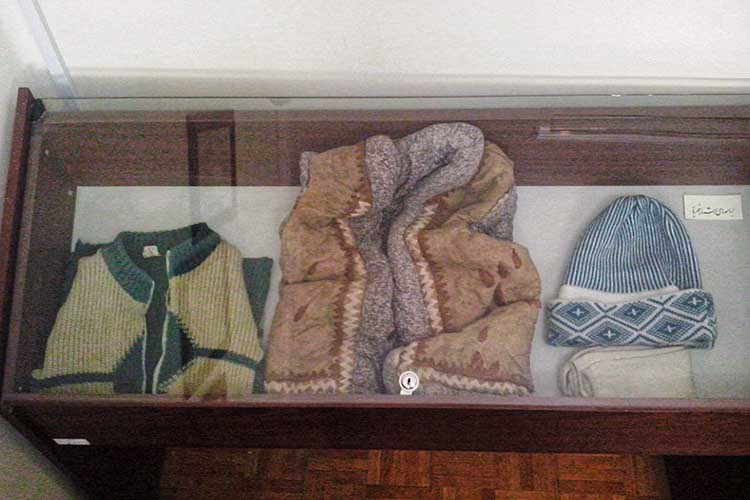 History of Ostad Shahriar Museum
Ostad Shahriar House is almost 67 years old, two-floor, and 241 square meters wide. It was registered in National Heritage Sites List in 2007. After his death, his house was bought by the municipality of Tabriz and was transformed into a museum. After the opening of the museum in 1991, people were widely asked to dedicate any notes, documents, or belongings of Ostad Shahriar to the museum.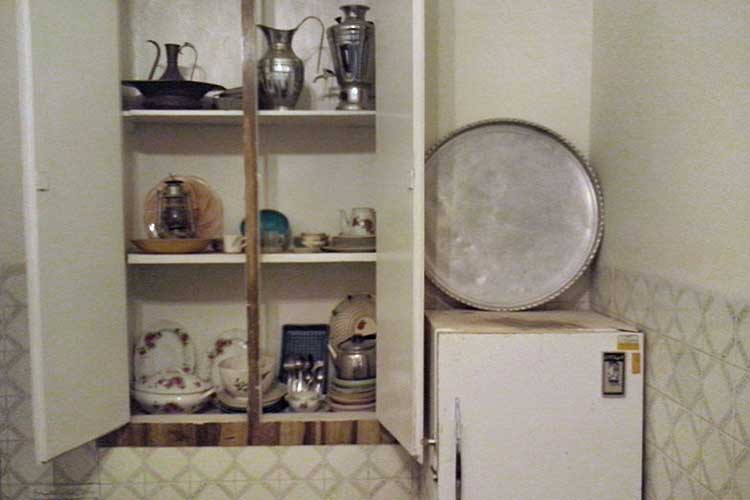 Content of Ostad Shahriar Museum
Taken as a whole, more than 500 pieces of his belongings are gathered in Ostad Shahriar Museum. These pieces contain his books, bag, cane, published works, notebooks, handwritten notes, handwritten Quran, calligraphy tools, personal belongings, photo albums, presents from Iranians or foreigners, and a lot of other things. Make a visit to Ostad Shahriar Museum and explore more.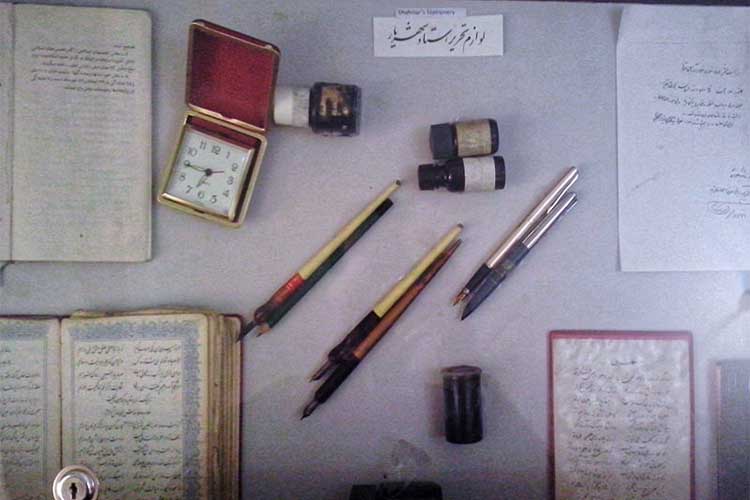 Where to Eat near Ostad Shahriar Museum
Dr. Nikk Restaurant, Haj Ali Kebab, Ipek Yolu Restaurant, Emarat Restaurant, Badas Spanish Restaurant, Salar Ark Restaurant, and Haj Majid Restaurant are the nearby places you can have delicious food.
Where to Stay near Ostad Shahriar Museum
If you are looking for luxury hotels near Ostad Shahriar Museum, you can stay at International Tabriz Hotel, Shahryar Tabriz International Hotel, Gostaresh Hotel, or Tabriz Petrochemical Hotel. Also, Darya Tabriz Hotel, Sina Hotel, and Park Tabriz are some of your options to have a budget stay near Ostad Shahriar Museum.
Found Ostad Shahriar Museum interesting? Find out more . . .
Ostad Shariyar Museum Location
How To Get To Ostad Shariyar Museum
by Car
Find Saat Square and take Southern Artesh Street southwards. You can get to Ostad Shahriar Museum somewhere between Ark-e Jadid Street and Hefdah-e Shahrivar Street in Shahriar Alley.
by Metro
Get off the metro in Saat Square Subway Station and walk down Southern Artesh Street for about 10 minutes until you find Shahriar Alley. Ostad Shahriar Museum is located right there.
Other attractions in Tabriz
Hotels near Ostad Shariyar Museum, Tabriz
Book Your Hotel In Tabriz
Book Your Domestic Flights in Iran
Ask your questions about accommodations in Shiraz from our travel experts: