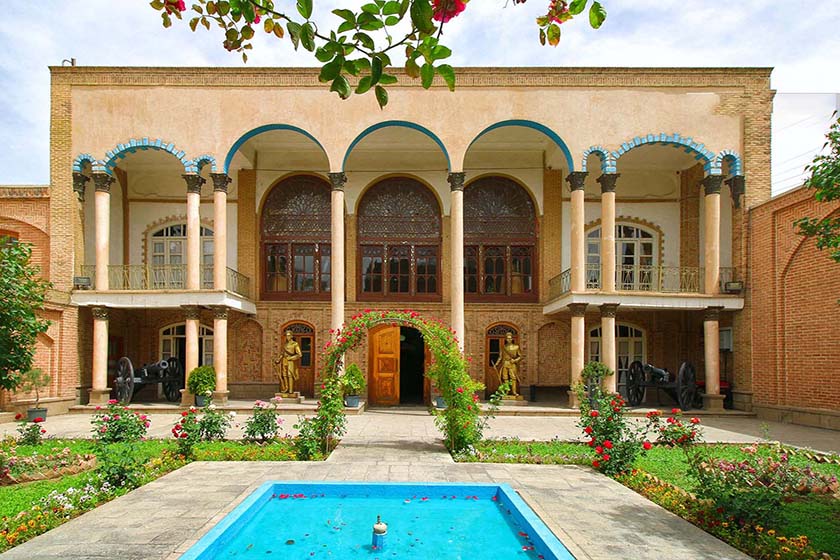 Tabriz Attraction
Constitution House of Tabriz
House of Intellectual Thoughts
One beautiful and must-see museum of Eastern Azerbaijan province, Tabriz, is the Constitution House of Tabriz. Tabriz was an influential city in Qajar era and change of the dynasty to Pahlavi. Therefore, this house has a lot to offer from those times.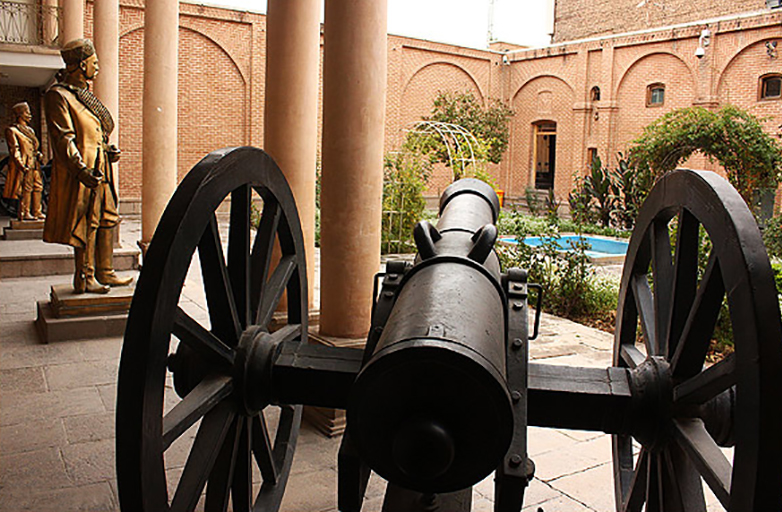 Location of Constitution House of Tabriz
Constitution House of Tabriz is located in a region called Rasteh Kucheh in the western part of Bazaar of Tabriz and across from Jameh Mosque of Tabriz. Nearby attractions are Saint Mary Church of Tabriz, Amir Nezam House (Qajar Museum), Pottery Museum of Tabriz, and Ostad Shahriar Museum.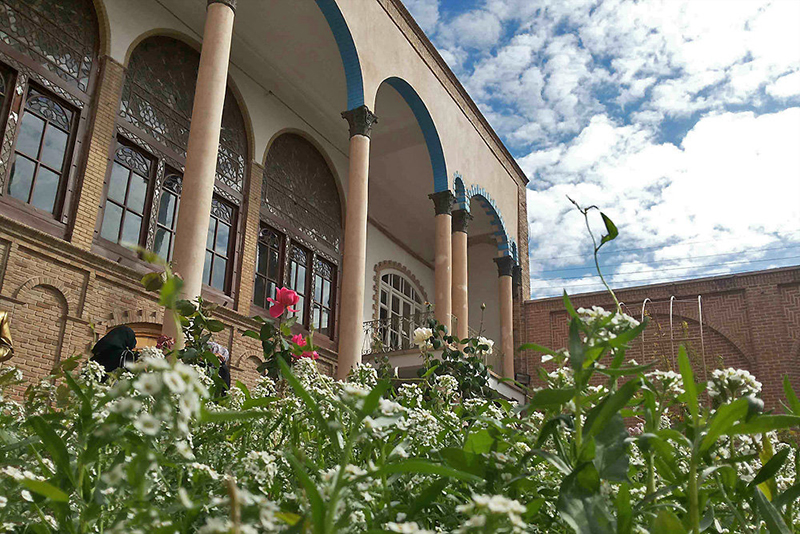 History of Constitution House of Tabriz
The very first owner of Constitution House of Tabriz was Haj Mehdi Kooze Kanani who was a well-reputed tradesman. However, it was constructed by Haj Vali Memar in 1868. When Mohammad Ali Shah blew up the parliament, Haj Mehdi Kooze Kanani dedicated the house to constitution followers as he was one of their supporters. Hence, the house became the association of the most highlighted constitution characters in Eastern Azerbaijan. Sattar Khan, Baqer Khan, and Seghat-ol Eslam Tabrizi are some of these characters. Constitution House of Tabriz was officially established in 1996 with a change in the hall and rooms.
Constitution House of Tabriz was registered in the National Heritage Sites Organization in 1975 and was bought by the Cultural Heritage Organization in 1988.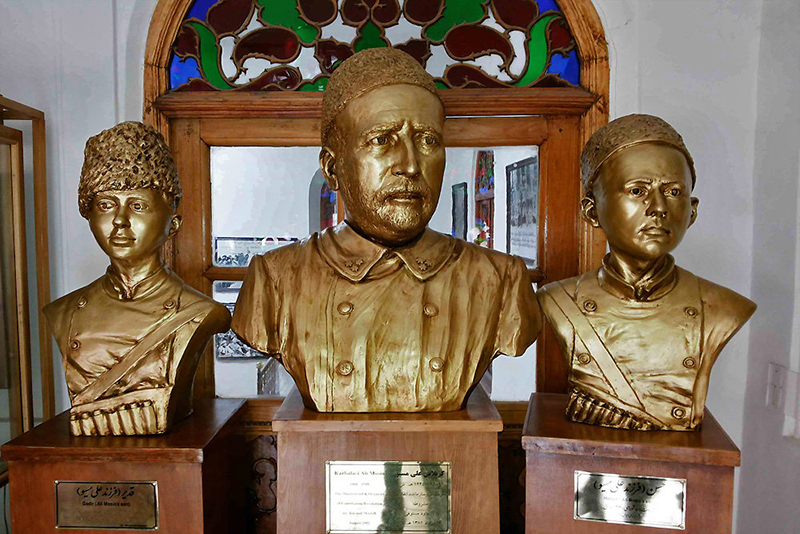 Structure of Constitution House of Tabriz
This magnificent structure is about 1300 square meters and two floors constructed of stone and brick. There are 6 rooms on the first floor and the second floor is a large hall with 6 other rooms.
The most beautiful room of the house is located on the second floor with a reticulated door and windows together with colorful glasses.
The statues of constitution characters are places inside the building. Besides, Sattar Khan's gun, constitution carpet, personal belongings of the residents, a special machine for printing constitution announcements and sharing them with people, constitution documents, and the Constitution Decree can be found in this house.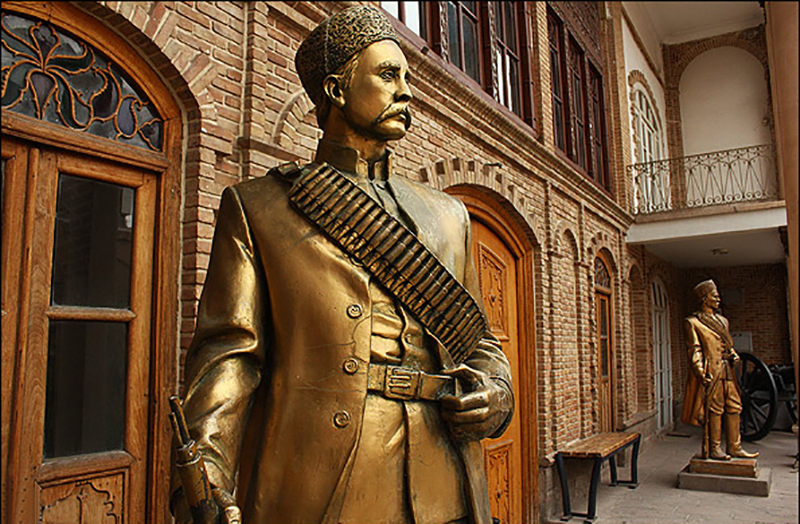 Where to Eat near Constitution House of Tabriz
Haj Ali Kebab, Emarat Restaurant, Ipek Yolu Restaurant, Salar Ark Restaurant, Haj Majid Restaurant, Moien Restaurant, Tndyr Restaurant, Sobhane Restaurant, Dr Nikk Restaurant, Golchin Nou Kebab Restaurant, and Letka Restaurant are the nearby places in which you can have delicious meals.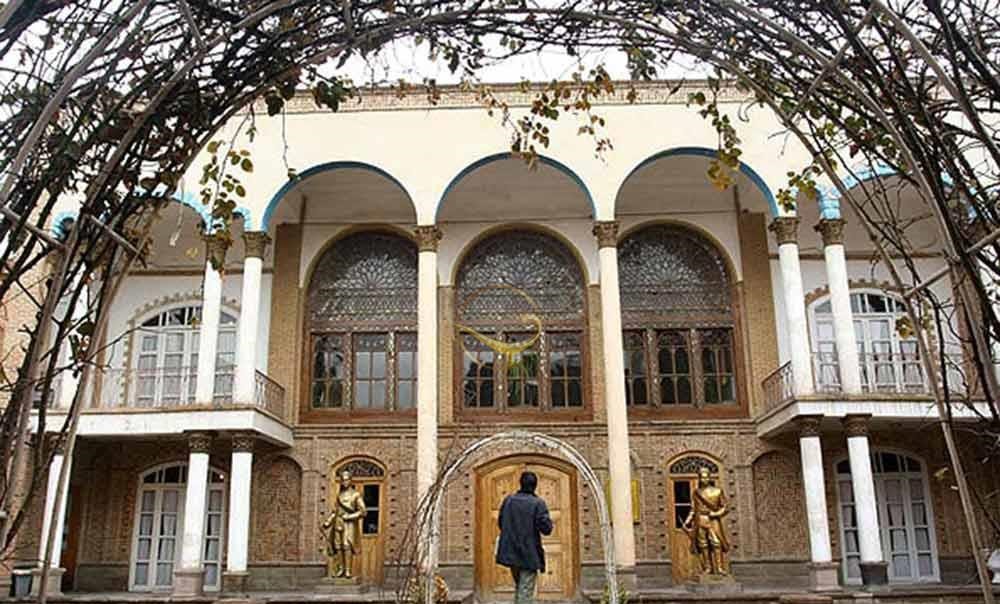 Where to Stay near Constitution House of Tabriz
If you are looking for luxury hotels near Constitution House of Tabriz, you can stay at International Tabriz Hotel, Shahryar Tabriz International Hotel, Gostaresh Hotel, or Tabriz Petrochemical Hotel. Also, Darya Tabriz Hotel, Sina Hotel, and Park Tabriz are some of your options to have a budget stay near Constitution House of Tabriz.
Iranian Tourist Card
Do not bring cash to Iran!

As you may know, using international credit cards is not possible in Iran after political sanctions against Iran.
Apochi offers Iranian Tourist Card to foreign travelers:

- 100% Safe and online, No ATM fee for withdrawal
- Secure and easy way to use your money in Iran
- Acceptable in all shops, restaurants and ATM machines in Iran
- Pay as locals
- Exchange rate based on the Central Bank of Iran.
Order Now!
Found Constitution House of Tabriz interesting? Find out more . . .
Constitution House of Tabriz Location
How To Get To Constitution House of Tabriz
by Bus
If you want to get to Constitution House of Tabriz, you need to get off the bus at Rasteh Kucheh Station. Within less than a minute walk, you can see the house on your left.
by Car
Get to Rasta Kucha Aghzi Square and drive along Rasta Kucha Street. Constitution House of Tabriz is located on your left side and next to the bank.
Other attractions in Tabriz
Hotels near Constitution House of Tabriz, Tabriz
Book Your Hotel In Tabriz
Book Your Domestic Flights in Iran
Ask your questions about accommodations in Shiraz from our travel experts: