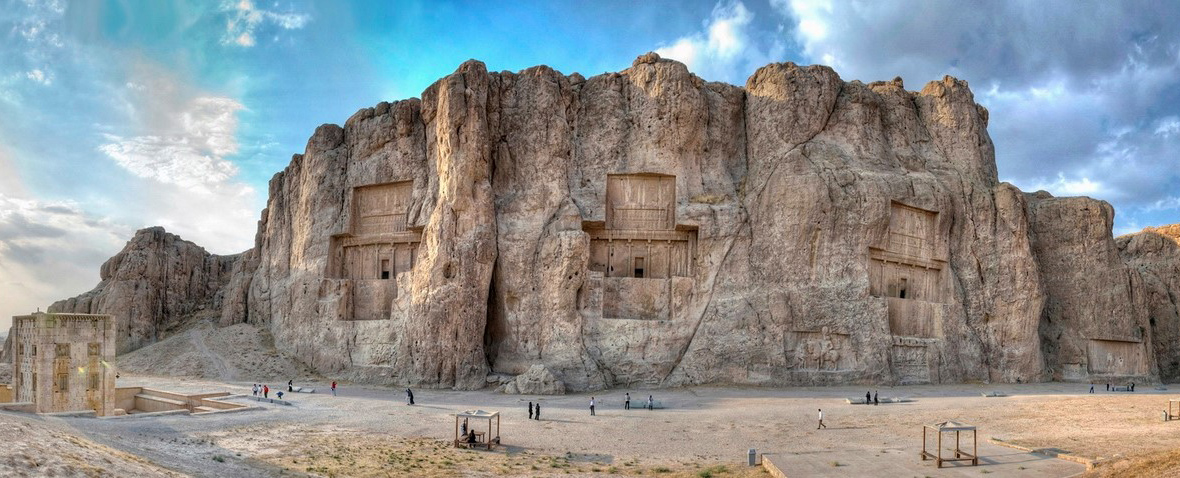 Shiraz Attractions
Naghshe Rustam
Treasury of Ancient Iran Carvings
It is within a 6-kilometer distance to Persepolis. Naghshe Rustam is a magnificent complex that has saved three eras of history. Including the Elamite gods, the mausoleum of Achaemenid kings, and carvings of Sasanian kings. This is definitely one of the most invaluable wealth of Iranian heritage.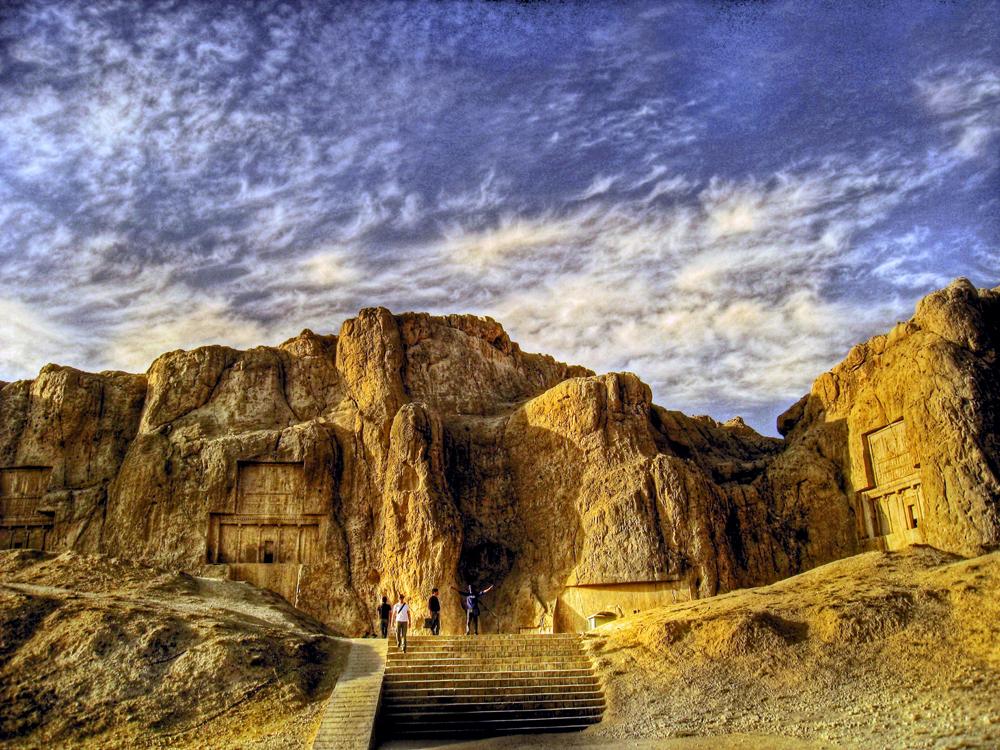 Eras
Naghshe Rustam complex is within a 6-kilometer distance to Persepolis and is located in Haji Abad Mountains. This complex encompasses three eras:
Elamite relics belong to 2000-600 B.C.
Achaemenid relics belong to 330-600 B.C.
Sasanian relics belong to 224-651 A.D.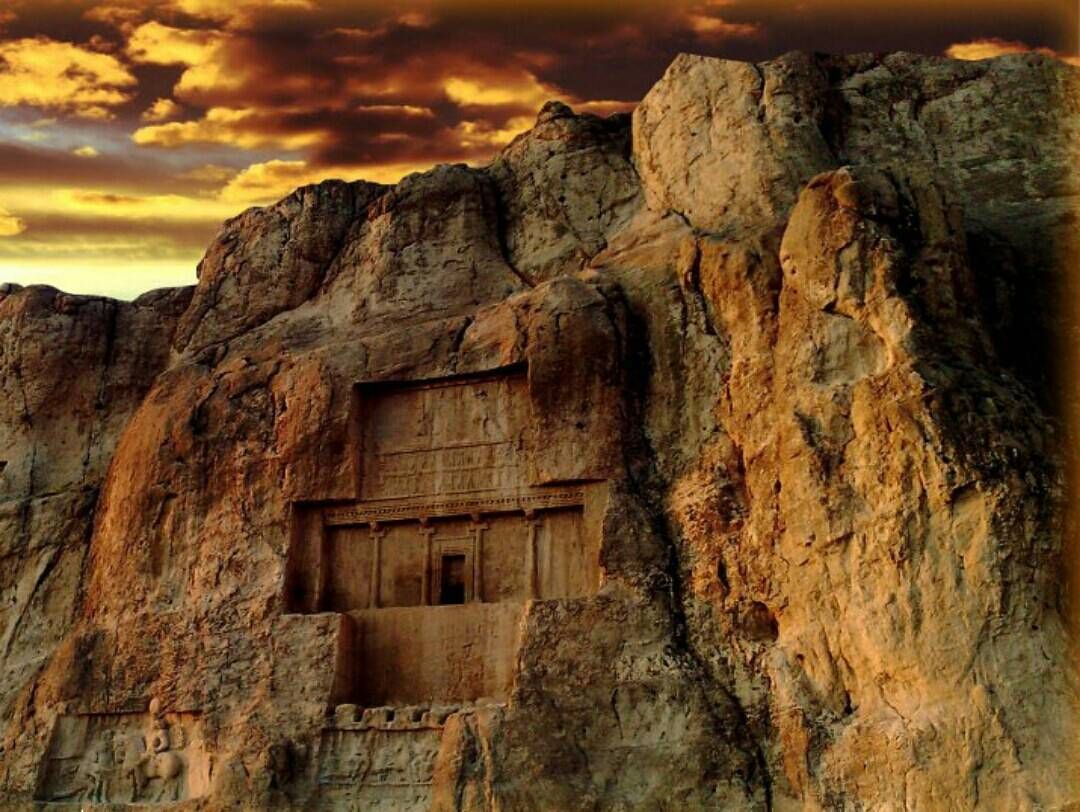 Mausoleum of Achaemenid Kings
Some of the greatest kings of Achaemenid's tombs are in Naghshe Rustam. Xerxes (Khashayar Shah) (486 to 445 B.C.), Darius I (522 to 486 B.C.), Ardashir I (465 to 424 B.C.), and Darius II (424 to 405 B.C.) tombs are located in Naghshe Rostam.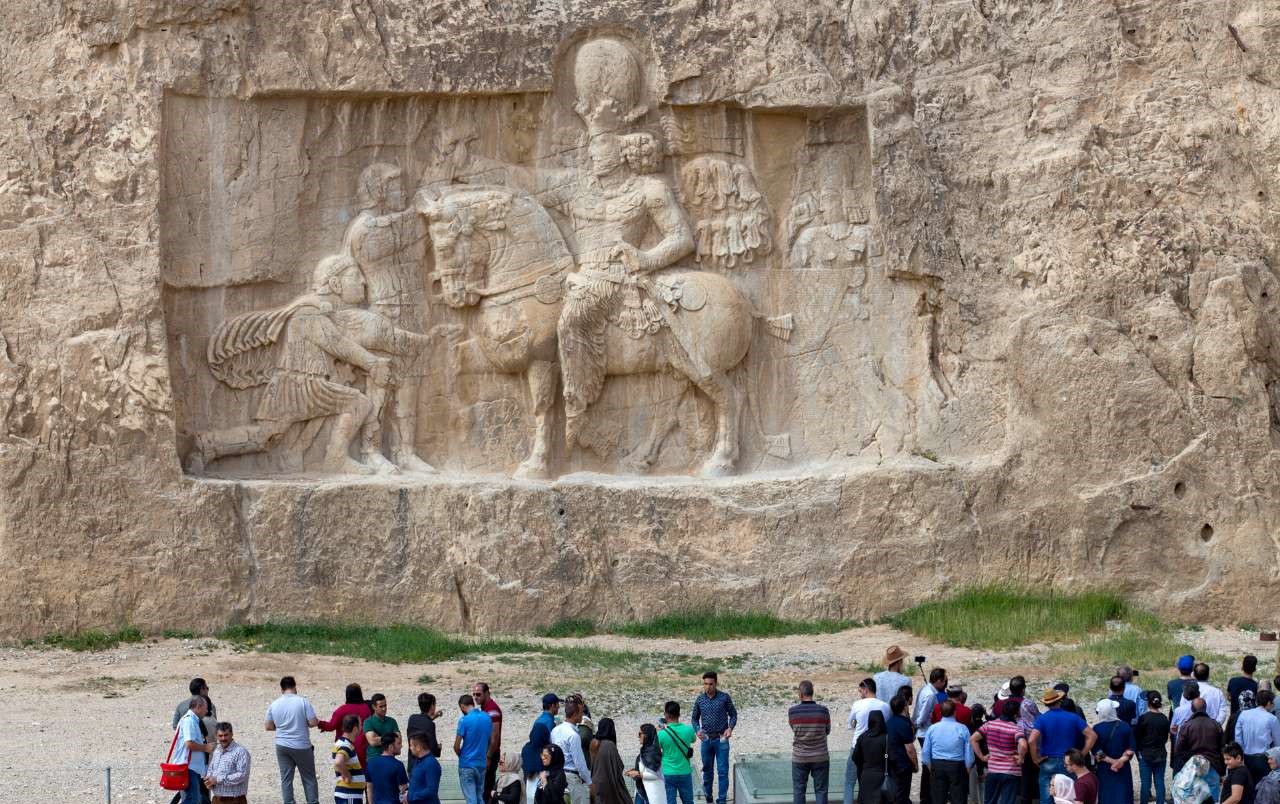 The Tombs
The width of each tomb is 19 meters and the length is about 93 meters. The tombs are about 26 meters above the ground level.

Symbolism of the Outer Space of the Tombs
The carving of the king with an arc in the hand is visible on top of the platform. This arc is a symbol of strength. In front of the king, the carving of Ahuramazda is visible. In this carving, two places are visible in which sacred fire is burning. In the right top of the picture, the carving of the moon is visible which shows the world instability.
In the bottom of the platform, the representatives of different nations are holding the kingdom throne.
There are also columns; on top of each column, you can see a two-headed cow. Some roaring lions are visible in the bottom of the motifs. The lions are decorated with some lotus. Lotus is a symbol of sincerity and being free of any sin.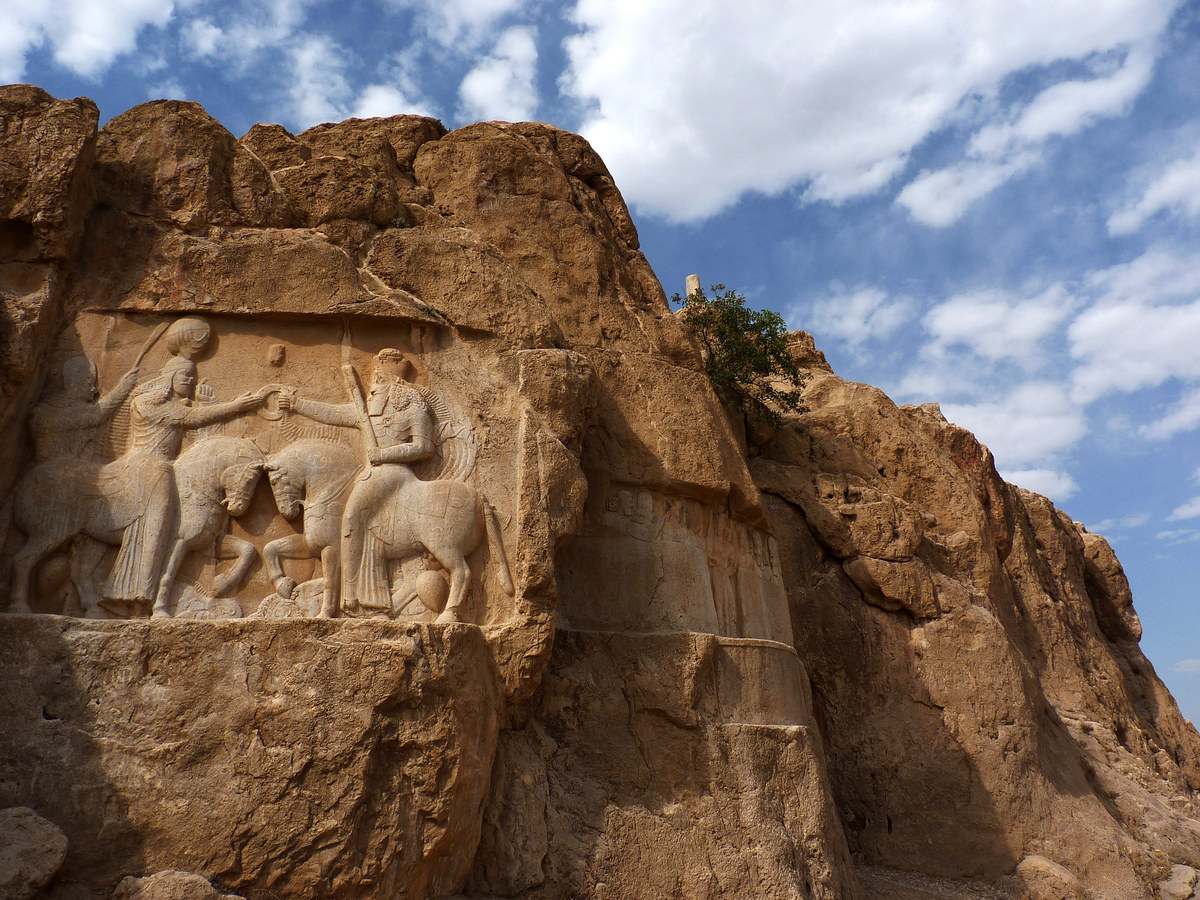 Mausoleum Structures
The entrance of each mausoleum is square shaped. These doors were being locked in ancient times. Additionally, Darius Mausoleum has some cuneiform writing. In this writing, Darius is praising Ahuramazda and he mentions his victories. He also speaks of his thoughts.
The corridor in Darius Mausoleum has a length of 18.72 meters and a width of 3.70 meters. In this mausoleum, there are nine stone coffins which are dug in a stone row. They belong to the Great Darius, the Queen, and other relatives. Their dimensions are 2.1*1.5*1.5. Each tomb is covered with a big stone.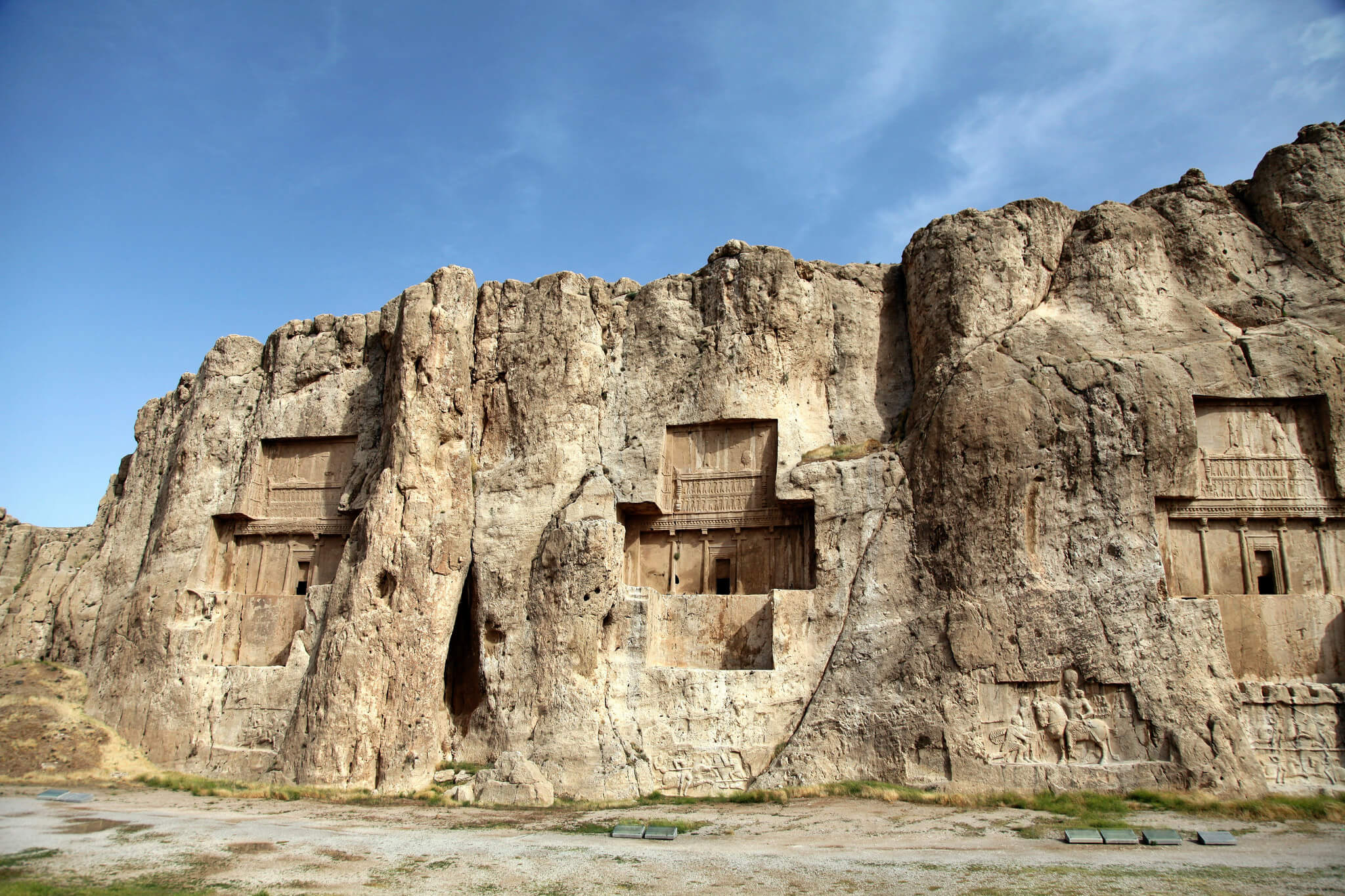 Kabaye Zartosht (Cube of Zoroaster)
In front of the Naghshe Rustam, as a whole, there is a beautiful cube that they call it the Cube of Zoroaster –who is an Iranian Prophet-. This building is made of big stones. The proficiency and precision used in cuttings and carvings in the black and white stones show the capability of the architectures in the Achaemenid Dynasty. On top of the cube, there is a 2.5*2.5 square meters room. There are different beliefs about this room. Some believe that Avesta (the religious texts of Zoroastrianism) which was written on 12000 cowhides has been stored in this room. Some others believe that this room is the tomb of Bardiya the son of Cyrus who was killed by his brother Cambyses. Some historians believe that the sacred fire was stored in this room. Recently it is said that this room was an observatory.
During the Sasanian Empire, some of the important governmental documents were kept. A Sasanian inscription is in three languages. This inscription mainly talks about the historical events in Shapour I in Iran and Rome battles in which the Walerin (Rome Emperor) was defeated and prisoned in Nishapur.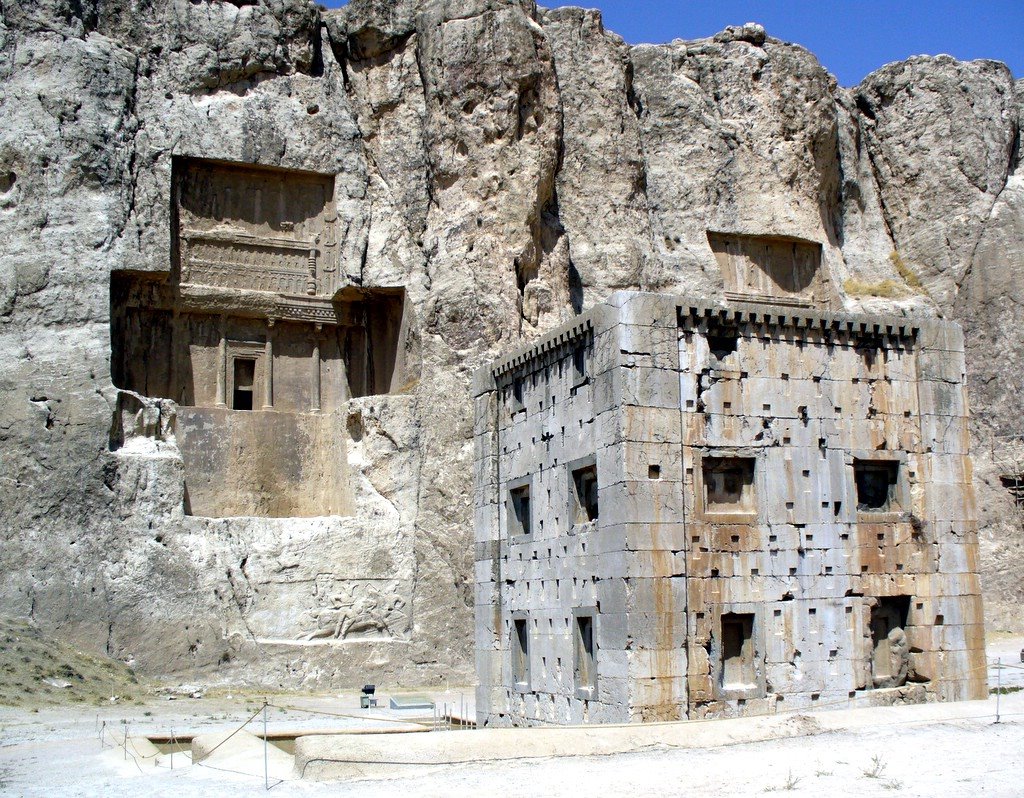 The Excavation of Naghshe Rustam
For the first time, it was excavated by Ernst Herzfeld (German archaeologist and Iranologist) in 1923. Herzfeld excavated the last vestiges of Sasanian towers. After that, this place was analyzed several times from 1936 to 1939. Some important heritage like Persian Inscriptions and some buried stone belonging to Sassanid Era were found.
In central Excavations, they reach a building. And in the western parts, the last vestiges of two buildings with muddy bricks were found.
How To Get To Naghshe Rustam
by Car
Get on Shiraz-Marvdasht Highway. Then take Marvdasht-Saadat Shahr Road. Naghshe Rostam is 60 km away from Shiraz.
Other attractions in Shiraz
Hotels near Naghshe Rustam, Shiraz
Book Your Hotel In Shiraz
Book Your Domestic Flights in Iran
Ask your questions about accommodations in Shiraz from our travel experts: