Rasht is the capital of Gilan Province, located in the northern part of Iran. Rasht is close to the coast of Caspian Sea and a desirable destination for almost all tourists. Whether you like to visit historical monuments, enjoy spending time in nature or just travel to taste palatable food, Rasht is the right place for you. There are many different ways to go to Rasht. You can use Bus, airplane or train. Many people prefer trains because it`s safer, cheaper, more fun, and environment-friendly in comparison with other transportation tools. Here you will find everything you need to know about Rasht train Station.
Services and
Facilities

in Rasht Train Station

There are many public services available in Rasht Train Station for passengers' comfort. Rasht Train Station is wheelchair accessible. Some of the facilities are listed below;
Information Center
Mini supermarket
Luggage trolley
Prayer's Room
Power socket
Payphone
Parking
Buffet
Toilet
ATM
Location of Rasht Train Station
Rasht railway station is located on located between Rasht and Fuman on the Falak Deh region. It will take a 20- 30 minutes ride to get to Rasht train station from the city center. There are taxis outside Rasht railway station that will take you to Rasht.
Popular Train Destinations to/from Rasht
(Departure, Destinations, Stops, Duration, Train Types)
Many people choose to travel by train to and from Rasht. Here you can see the most popular train destinations from Rasht.
Rasht to Tehran

Trains

As the capital of Iran, many people travel between Tehran and Rasht by train for different purposes. There are many places to visit in Tehran such as Golestan Palace. There are chair car trains (or so-called bus trains) which are cheaper and faster and also 4-bed compartment trains which are more luxurious but the duration of the trip is a little bit longer. Every day trains leave Rasht railway station toward Tehran at 15:00 and 17:20 and are expected to arrive in Tehran respectively at 20:35 and 23:02 the same day. The distance between Rasht train station and Tehran is about 240 kilometers and the train travel from Rasht to Tehran will take between 5 to 6 hours, depending on the train type. Ticket prices for trains from Rasht to Tehran start at 5€. On the way to Tehran from Rasht, the train stops on stations shown below. Note that depending on the train timetable, not all trains may stop on all the stations.
Rasht to Mashhad Trains
Mashhad is one of the biggest cities in Iran. Imam Reza Holy Shrine is located in Mashhad and many Shia Muslims visit Mashhad each year. The railroad between Rasht and Mashhad is one of the most beautiful ones in Iran. While the train is moving rapidly on the rail, you can enjoy the eye-catching views which are changing every moment. Trains leave Rasht train station toward Mashhad at 17:20 every other day and plan to arrive at Mashhad at 9:50 the next day. There are 4-bed compartment trains available between Mashhad and Rasht. Ticket prices from Rasht to Mashhad start at 18€. On the way to Mashhad from Rasht, the train stops on stations shown below. Note that depending on the train timetable, not all trains may stop on all the stations.
Rasht to Qazvin

Trains

Qazvin known as calligraphy capital of Iran is located in the northwest part of Iran. Qazvin used to be medieval capital during the Safavid dynasty; therefore, there are a lot of historical buildings in the city that remained from that time such as Jame Mosque of Qazvin. Trains leave Rasht railway station toward Qazvin at 15:00 every other day and plan to arrive at Qazvin at 18:20. There are open coach trains (or so-called bus-rains) trains available between Qazvin and Rasht. Ticket prices from Rasht to Qazvin start at 5€. There are no stops between Rasht and Qazvin.
Where to Stay Near Rasht Train Station?
If you like to stay at a 5-star luxurious hotel in Rasht, you can go to Kadoos Grand Hotel. If you look for more budget options for your accommodation in Rasht, Ghadir Hotel is a 2-Star Hotel in Rash. Saboori Apartment Hotel and Ordibehesht Hotel are also ready to host you while you stay in Rasht.
Explore
Rasht
Rasht used to be on the way between Iran and Russia an Europe, it can be seen in the buildings which are inspired by western architecture. Rasht is a pleasant city for people who enjoy exploring while they are walking aimlessly. Shahrdari Square is the best place to start. You can discover nightlife in Rasht in Shahrdari square while trying palatable food in a restaurant you found while you were passing by. Rasht is close to the Caspian sea, so you may want to spend some time by the seaside. Gilan Rural Heritage Museum is a rural house that was de-assembled and moved to the current location. Rasht Bazaar is also interesting for the visitors, you will see a new world of spices, fresh fruits and veggies in an Iranian style. If you plan to go outside the city, you can visit Hyrcanian Forests and Fuman.
READY?
Buy Your Ticket NOW!
Contact us if you have any questions about booking a train in Iran: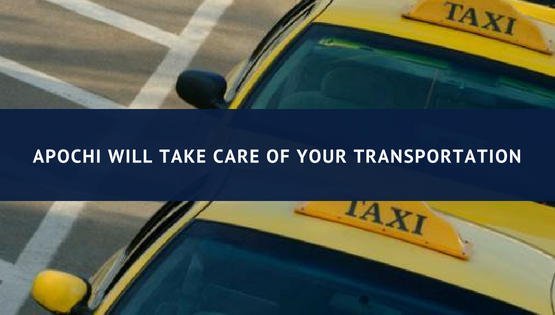 Apochi can take care of your transportation from/to the airport from/to your final accommodation, resort, hotel or apartment.
Order Your Transfer