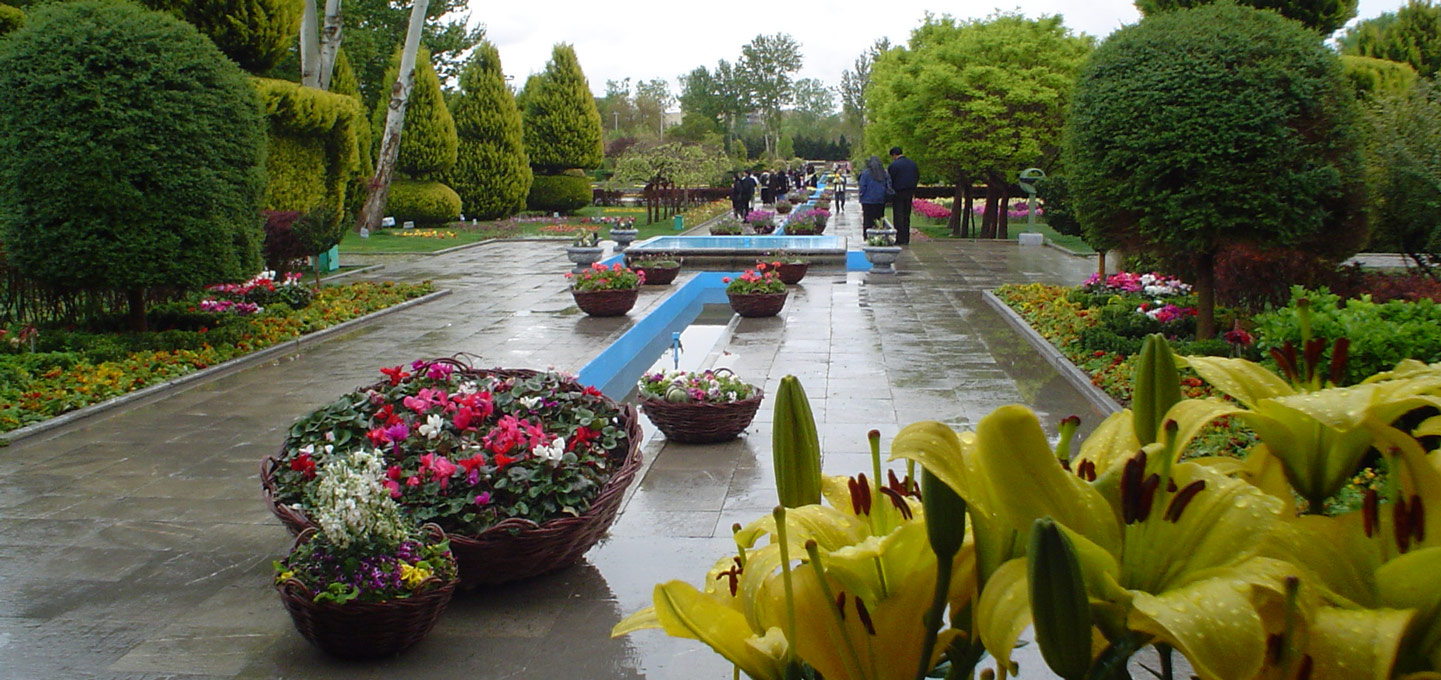 Isfahan Attractions
Flowers Garden
A Multi-Colored Multi-Functional Garden
One of the artificial green areas of Isfahan is Flowers Garden. Many colorful flowers are collected in this garden for others to see and to investigate. The multi-functional nature of this garden has made it possible for different groups of people to both use and enjoy. The spectacular design of the buildings of this garden is inspired by Persian traditional architecture. Moreover, the admirable decoration of the flowers and plants gives the garden a great sense of freshness.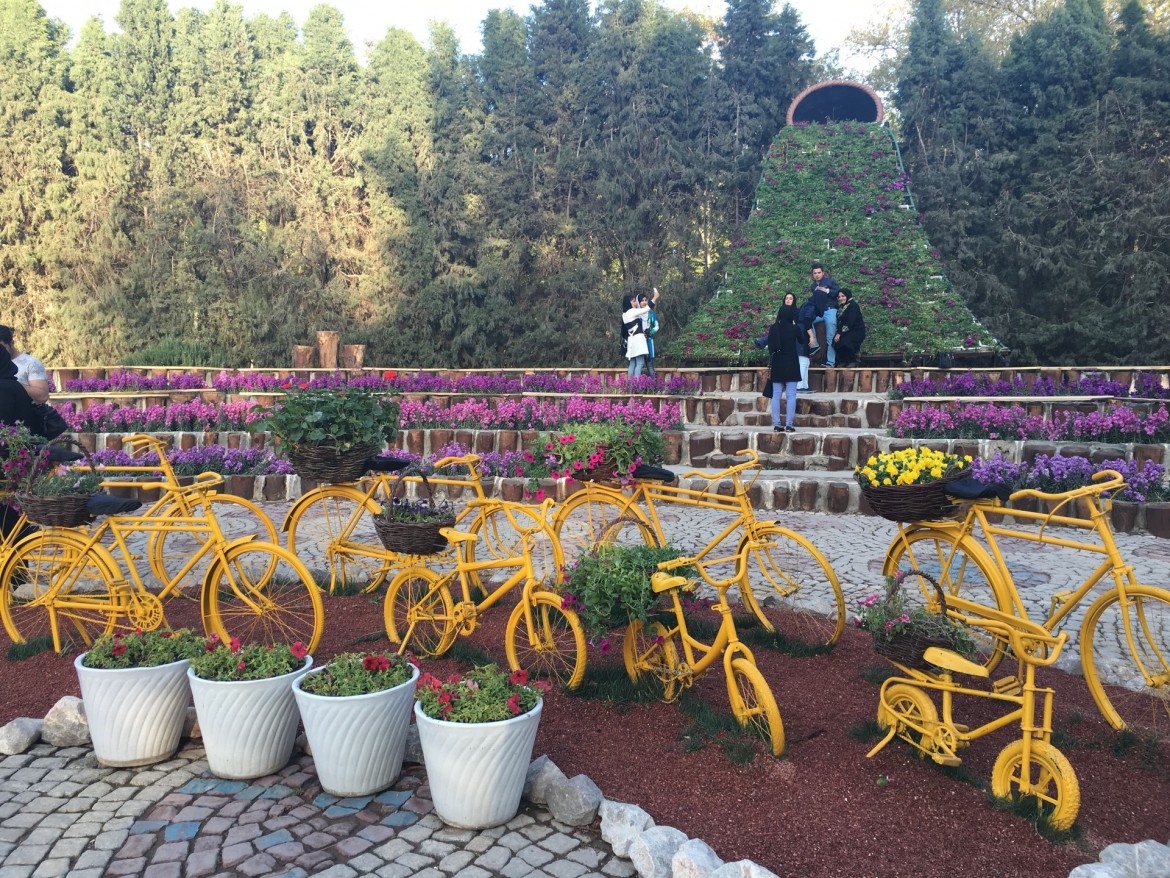 Location of Flowers Garden
Flowers Garden is one of the most beautiful gardens of Isfahan province that is located at Bozorgmehr Square, Salman Farsi Street, and in close vicinity to Zayandehrud River. Pol-e Bozorgmehr BRT (Bus Rapid Transit) Station is the closest bus station near this garden.
Some attractions nearby are Joui Bridge, Khaju Bridge, Si-o-Se-pol Bridge, Hasht Behesh Palace, Chehel Sotoun Palace, Naghsh-e Jahan Square.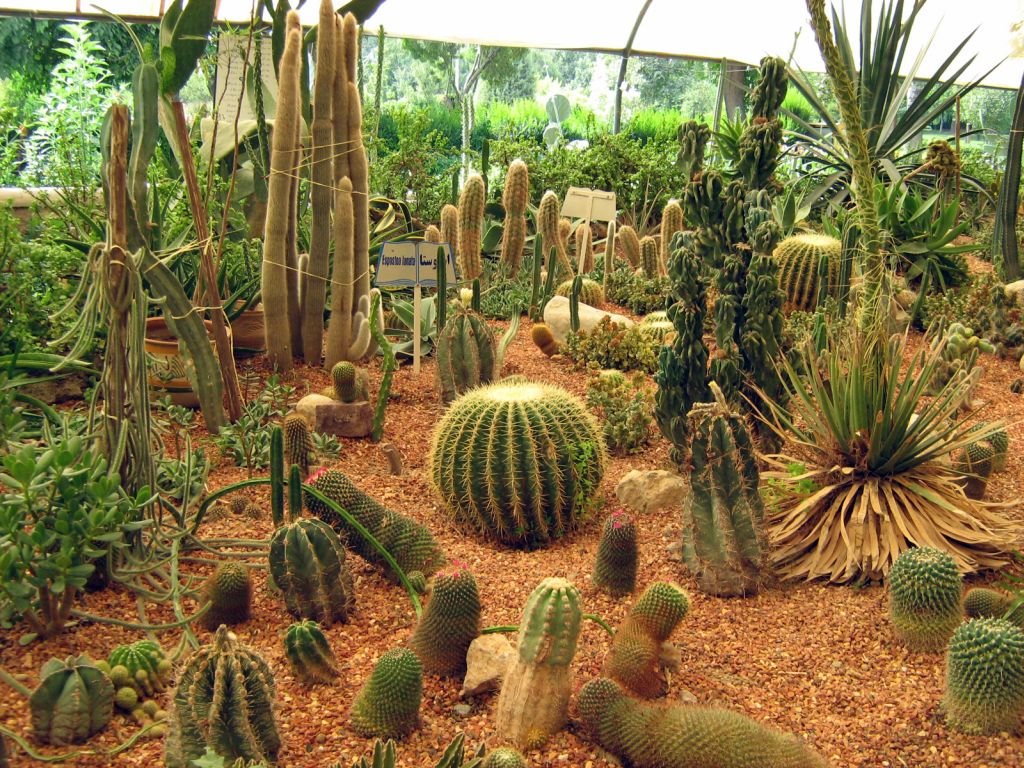 History of Flowers Garden
The azure city of Isfahan, which is shining in the center of the unbounded plateau of Iran like a precious pearl, has been making an attempt to avoid the mechanical and industrial changes of life. Accordingly, since recent years, Parks and Green Areas of Isfahan Organization has decided to arrange plans and schedules on providing more parks and gardens. As a result, this historical city has played its part in preserving the environment and controlling its share of depollution. Despite being a complicated project, lowers Garden was designed in the 1990s by this organization with an aim to develop the green areas of Isfahan.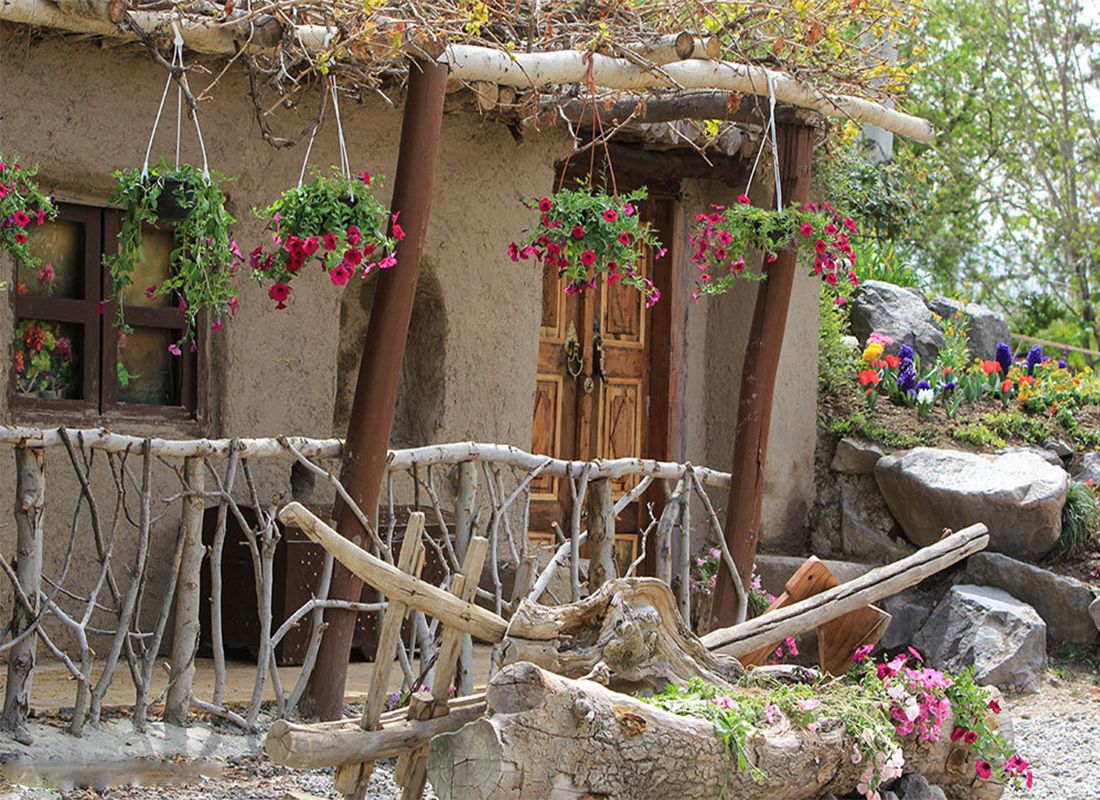 Structure of Flowers Garden
The remarkable point about Flowers Garden is that it is multi-functional. That is to say, it has recreational, cultural, educational, and research purposes altogether. Consequently, families can spend their leisure time, researchers can complete their scientific searches using the resources of the garden, and the city can enjoy its colorful beauty. Moreover, people can get to know different flowers and plants in the garden. Traditional architecture elements are made use of in the buildings of the garden. 395 different plants have been planted in the 2500-meter area of this garden.
Flowers Garden has different parts including entrance pavilion, rock garden, waterfall and fountain, pond, playground for kids, rose garden, greenhouse with ornamental plants, amphitheater, and medical and culinary herbs garden. Furthermore, apparently, Persian carpet came as an inspiration to the architects of this garden. Because they have devoted one of the many areas to the special design of the flowers to look like a hand-woven Persian carpet. Each part has its own characteristics that you would undoubtedly admire.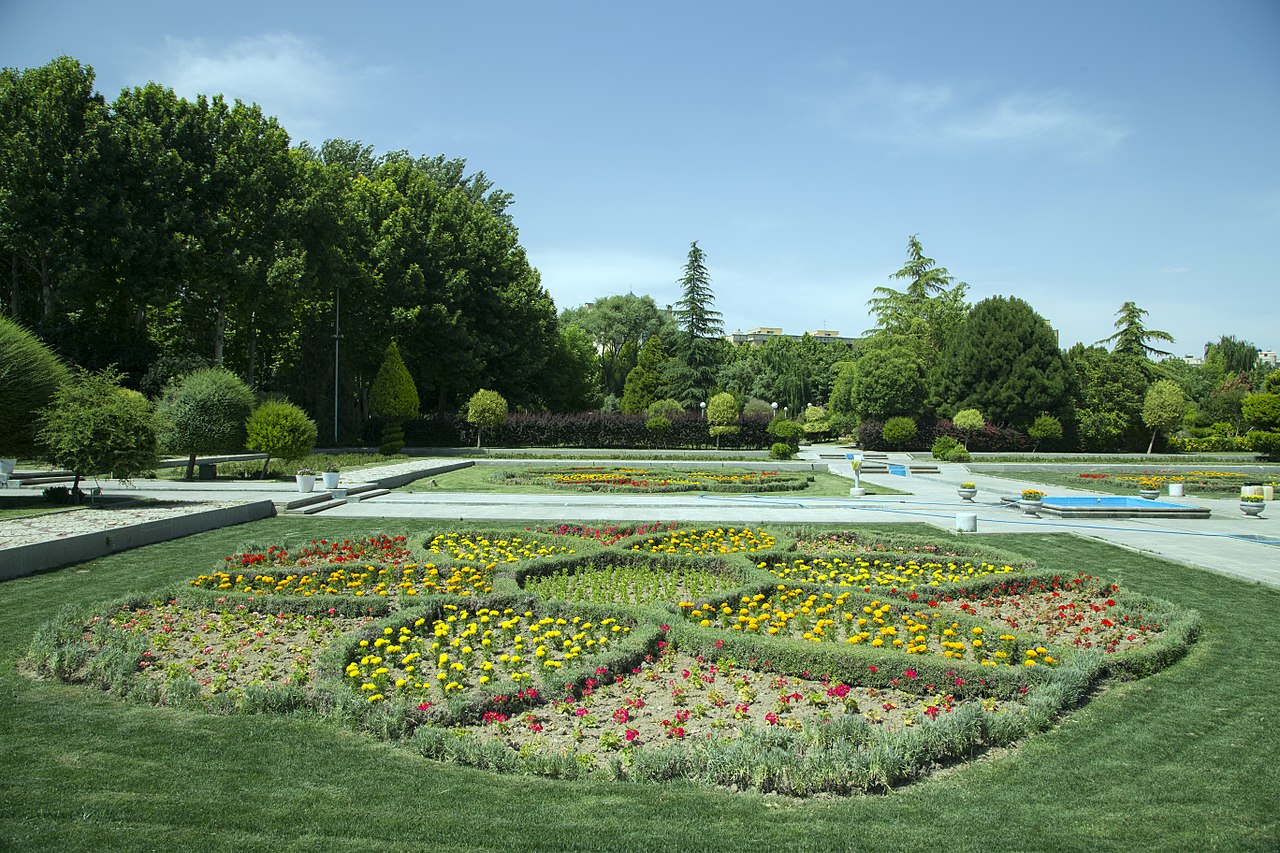 Where to Eat near Flowers Garden
The restaurants that are located in close proximity to Flowers Garden are Nikan Restaurant, Venice Restaurant, Pasto Restaurant, Khansalar Restaurant, and Darik Restaurant. Therefore, you can have great meals in one of these restaurants after your visit.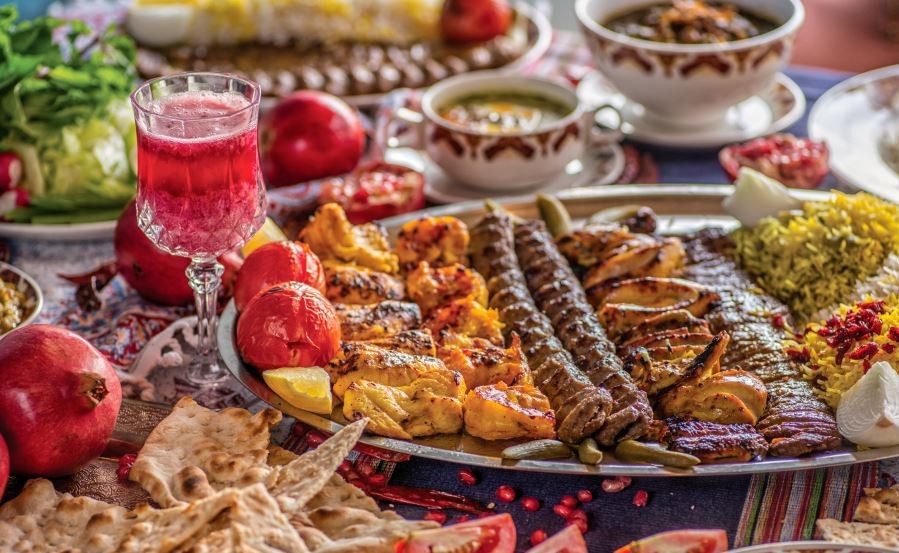 Where to Stay near Flowers Garden
Nearby hotels to Flowers Garden are Malek Hotel (2-Star), Sepahan Hotel (3-Star), Mahan Hotel (3-Star), Espadana Hotel (3-Star), and Zohreh Hotel (3-Star). Make an online booking in one of these hotels if you want to stay some nights in the area.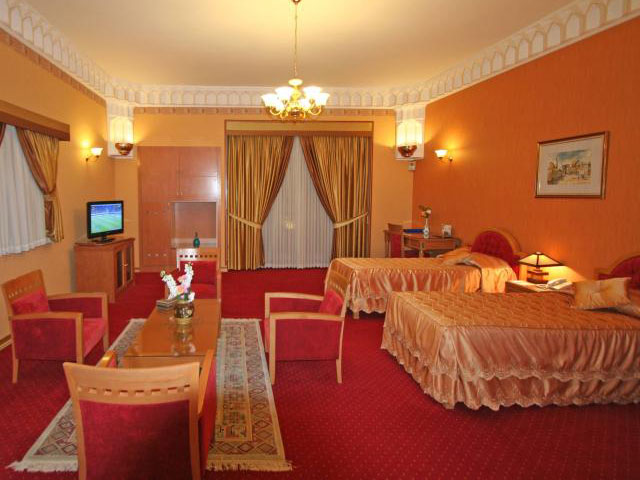 How To Get To Flowers Garden
by Car
All you need to do is to get to Bozorgmehr Square. Then take Salman Farsi Street at the square and there it is! Flowers Garden!
by Bus
Pol-e Bozorgmehr BRT (Bus Rapid Transit) Station is the closest bus station near Flowers Garden.
Other attractions in Isfahan
Hotels near Flowers Garden, Isfahan
Book Your Hotel In Isfahan
Book Your Domestic Flights in Iran
Ask your questions about accommodations in Shiraz from our travel experts: