Al-Ghadir Hotel Mashhad

Ayatollah Bahjat Str., Mashhad, Iran
+98 21 88106700

[email protected]
Al-Ghadir Hotel Mashhad
Opzoek naar uw nieuwe vakantiebestemming? Dit 4-sterren Al Ghadir Hotel Mashhad (Al Qadir Hotel) Is maar op 6 minuten afstand van de Haram. Het is gunstig gelegen in een hoek van een steegje op het Shohada Kruispunt. Ook is het maar op 20 minuten gelegen van het vliegveld wat betekend dat de reis snel verloopt. Het is een half uur naar de vertrekhal.
Verder is het hotel in de nabijheid van alle belangrijke attracties in het hart van het centrum. Daardoor heeft u een gemakkelijke toegang tot lokale attracties alleen vanuit dit speciaal relevante hotel. Alleen daarom al is het al een goed idee om uw accommodatie hier te boeken.
Het Al-Ghadir Hotel Mashhad is kindvriendelijk. Kinderen onder de zes jaar kunnen gratis verblijven. Maak een online booking vierentwintig uur per dag. Het hotel accepteert reserveringen op elk uur. Daardoor vinden veel internationale reizigers het gemakkelijk om dit hotel te boeken. Blijf daarom een of twee nachten langer dan u in gedachten had. Maar Het belangrijkste van alles is dat alle toeristische plekken in de nabijheid zijn, dat maakt het waard juist naar dit hotel een trip te maken. Maak uw boeking van tevoren.
Kamer Faciliteiten
Elke kamer in het Al-Ghadir Hotel Mashhad beschikt over een TV en een koelkast. Elke voorziening is ontworpen naar uw comfort. Deze aanzienlijk elegante interieurs zijn uitgerust met Wi-Fi. Er is een lokaal en traditioneel toilet. Ook is er een speciale gebedsruimte die tot uw beschikking is voor gebruik. Neem de kinderen mee voor een ommetje buitenom het hotel. Of doe een pelgrimstocht naar de schrijn met een groep.
Locatie
De gevarieerde bezienswaardigheden in de regio maken het waard om een trip te maken naar hier. Dit is inclusief de Shatiteh Neyshabouri, Nader Tomb en anderen. U kunt ook het Toos Museum bezoeken. Natuurlijk, Pelgrims komen over het algemeen voor de schrijn van Imam Reza. De concierge zal u een lijst met geweldige bezienswaardigheden geven om te bezoeken. Neem uw kinderen mee met als resultaat dat u geniet en een geweldige reis heeft naar het Alqadir Hotel Mashhad.
Wij spreken uw taal. Het Al-Ghadir Hotel Mashhad (Alqadir Hotel) heet Apochi.com gasten al welkom sinds 12 januari 2013. Hotelkamers: 300.
Amenities in Al-Ghadir Hotel Mashhad
These amenities are available to you.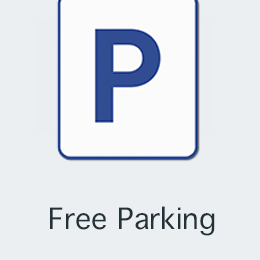 Gratis parkeren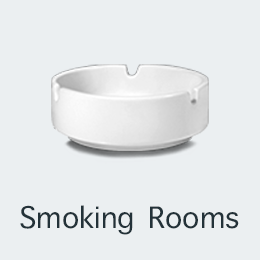 Rookvrije kamers
Wifi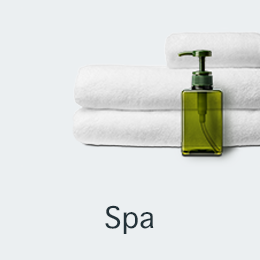 Spa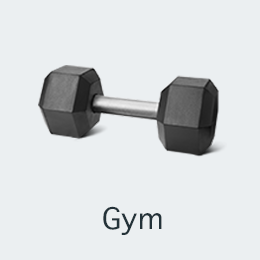 Fitnesscentrum
Populaire faciliteiten
Gratis parkeren
Wifi
Familiekamers
Rookvrije kamers
Buitenzwembad
Spa
Fitnessclub
Bijzonderheden
Vers ontbijt

Geweldige locatie

24/7 roomservice

Vergaderzalen

slaapkwaliteit

24/7 Receptie

Vroege check-in mogelijkheid

Lokaal eten

Niet-roken hotel

Gratis parkeren voor gasten

Zakencentrum

Meertalig personeel
Boek Al-Ghadir Hotel Mashhad Online!
Faciliteiten van Al-Ghadir Hotel Mashhad
Algemene faciliteiten
Gratis Wifi

Gratis parking

Fitnesscentrum

Airconditioning

Verwarming

Kluis

Lift

Bruidssuites

Kranten

Roomservice

Geluidsdichte kamers

Souvenirshop

Kluis

Lift

Faciliteiten voor invalide gasten

Rokersgedeelte
Media & Technologie
Flatscreen TV

satelliet-TV

Telefoon

Wifi
Eten & drinken
Speciale dieet maaltijden (indien gewenst)

Buffet restaurant

Ontbijt op de kamer

Restaurant (a la carte)

Minibar

Alcoholvrije drankjes

Kindvriendelijk buffet

Coffeshop

Internationale maaltijden
Badkamer
Badkamer

Toilet

Handdoeken

Douche

Haardroger

Gratis toiletartikelen

Toiletpapier

Beddengoed
Schoonmaakservice
Dagelijkse kamerschoonmaak

Suit press

Strijkservice

stomerij

Wasserette

Schoenen poetsen
Zakenfaciliteiten
Fax/fotokopiëren

Zakencentrum

Ontmoetings/banket faciliteit
Receptiediensten
Privé check-in/check-out

Concierge service

ATM/geldautomaat (IRR)

Bagagebewaring

24-uurs receptie

Meertalig
Je zult houden van Al-Ghadir Hotel Mashhad Vanwege zijn :
Heerlijk ontbijt
Hele schone en geordende kamers
Geweldig personeel
Geweldige locatie
Hoog gewaardeerd door gasten
Geweldig uitzicht
Dichtbij het stadscentrum
Waarom gebruiken Apochi?
Wij passen de prijs aan
Lage tarieven, Bespaar geld!
Makkelijk te boeken
Snel boeking, geen registratie vereist.
Steun & hulp 24/7
Vind antwoorden, of bel ons
Ga Groen!
Wij accepteren alle creditcards, veilig en online!
Vergelijkbare hotels Al-Ghadir Hotel Mashhad, in Iran:
Reviews of Al-Ghadir Hotel Mashhad
Review Summary:
5.4
out of 10
Apochi Verified Reviews
They paid and stayed. We double-checked.