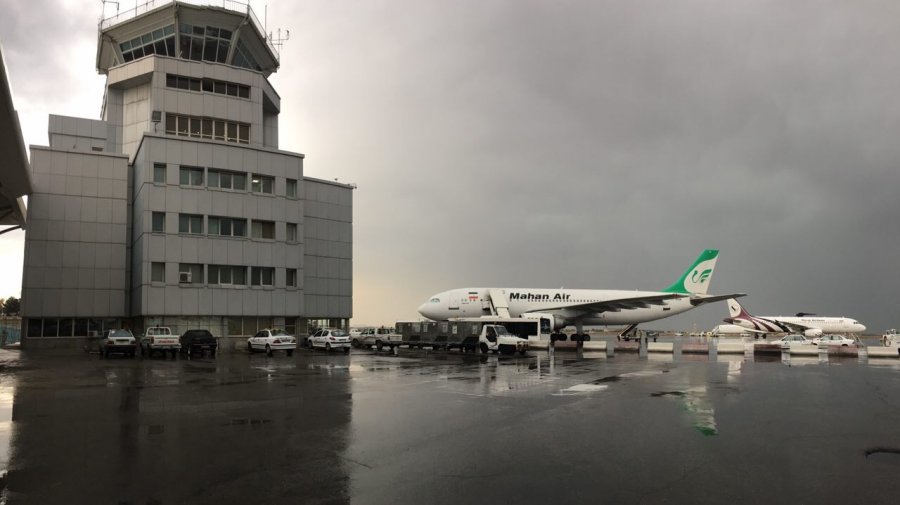 Mashhad Attractions
Mashhad International Airport
The Doorway to Spirituality
Mashhad International Airport (Shahid Hashemi Nejad)
The 2nd busiest airport in Iran after (THR) in Tehran goes by the name of Mashhad International Airport (MHD). It is the doorway to the 2nd most popular city in Iran and a spiritual center mostly for pilgrimages, 'Mashhad'. Many tourists and travelers visit this beautiful city with tourist or spiritual agendas. Therefore, Mashhad always welcomes a large number of travelers. Natural attractions and tourist sights are another reason why people take the time to visit this city. So, book a cheap flight to Mashhad to discover the beautiful Mashhad. But first, let's take a look at Mashhad International Airport.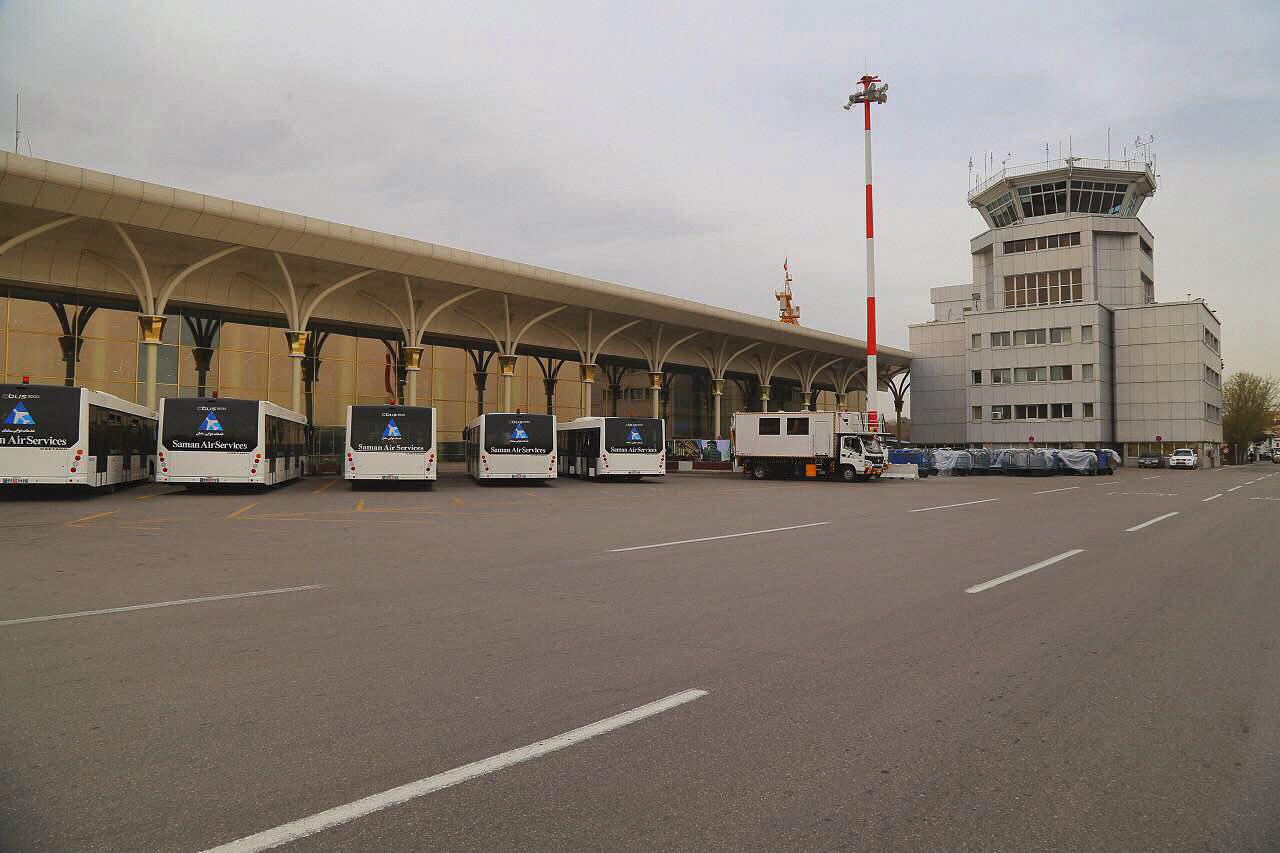 About Mashhad International Airport
Mashhad International Airport (MHD) which is about 8 Km far from the city center, is one of the most popular airports in Iran that provides domestic and international flights. This airport was ranked as the 2nd busiest airport after Mehrabad International Airport (THR). It is said that more than 14 domestic companies and 16 foreign companies manage their flights through this airport. Mashhad International Airport was established in 1951. Although, before that, there was a small flight band for the landing of small military aircraft. The first runway of Mashhad International Airport was extended from the old airport, during the development. Mashhad International Airport can accommodate all the planes to Boeing 747 model with the two parallel runways it has. In the years ahead, with the growth in flights and the arrival of new aircraft such as Airbus in 1979, other airfields like air traffic control and side structures, were established. It also should be mentioned that you can have a visa on arrival (VOA) at Mashhad International Airport. If you want to know how you can apply for your Iran visa, use the ultimate guide to get your Iran tourist visa with an online visa application.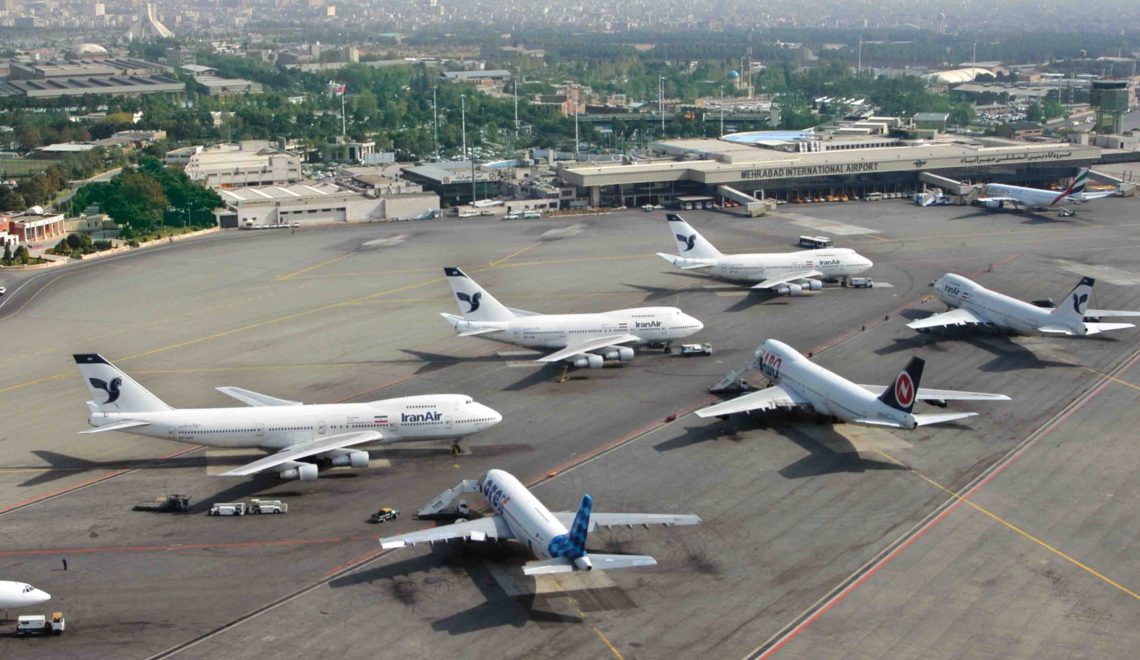 Location
Mashhad International Airport is located in an area of 540 hectares in the eastern part of Mashhad where it takes less than 30 minutes to get to Imam Reza Holy Shrine. You can use public transportation like the metro, taxi, or even private vehicle to get there from the city center or vice versa. Although, if you want to get to the airport straight from your hotel without any trouble, Apochi has provided a transfer service for your convenience. We can take care of your transportation from/to Mashhad International Airport. No matter when you will land in Mashhad Airport, don't forget to visit beautiful historical sites in Mashhad such as Shahname Passway, Baba Ghodrat Tourist Complex, and Tomb of Nader Shah which are about 15 minutes far from Mashhad Airport.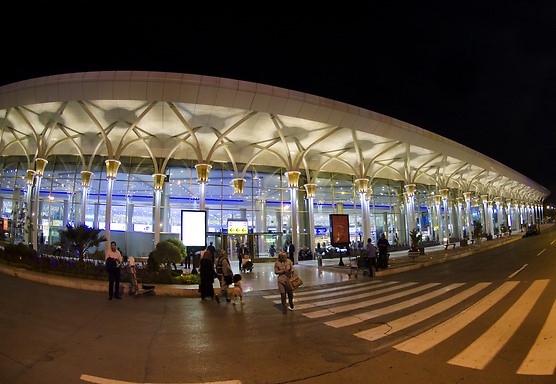 Mashhad Airport Terminals
This airport has 2 separate terminals.
• Terminal No.1: It is a terminal with an area of 38,000 square meters specifically for domestic flights.
• Terminal No.2: This is a terminal with a 21600-square-meter area that supports international flights. It also should be mentioned that there is another terminal as extra assistance for international arrivals and departures.
It is also worth mentioning that Mashhad Airport provides CIP service. This includes:
• Transfer from the airplane's stairs to the station and vice versa
• Doing traffics such as receiving flight card
• Appropriate seat allocation and delivery of luggage and travel equipment
• Hosting guests and companions during the stop-over and everything necessary for your flight.
If you want to get things done at Mashhad International Airport conveniently, you can order your CIP service via [email protected].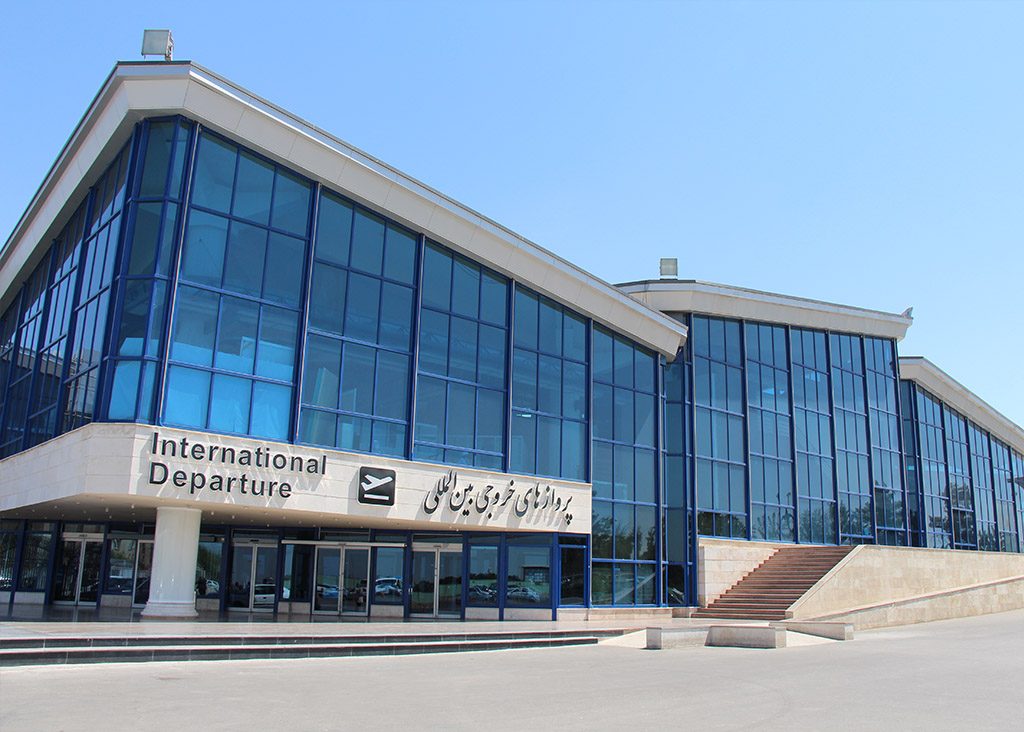 Mashhad Airport Features
This airport offers many features and facilities to make your time count at the airport. These features include a barbershop, baggage claim, walkway, lost and found, parking, CIP services, Emergency room, bank services, Wi-Fi, airline traffic services, hotel reservation, travel guide, restaurant, and gift shops where you can get Mashhad souvenirs for your dear ones.
Airlines that Use Mashhad Airport as a Flight Hub
Domestic flights
• Varesh
• Aseman
• Caspian
• Iran Air Tour
• Sepehran
• Iran Air
International Flights:
• Taban
• Qeshm Air
• Iraqi
• ATA
• Flydubai
• Taban
• Zagros
• Turkish
• Mahan Airline*
|*At the moment, due to the political sanctions and European laws, we are not allowed to sell Meraj airline and Mahan airways flight tickets. We will start selling online tickets for mentioned airlines when sanction lift again. We do apologies for inconveniences.
Where to Stay in Mashhad
Whether you just want to spend a weekend in Mashhad or you are planning to have a real excursion in the city, you can always find different options for accommodation. If you are looking for luxury hotels in Mashhad, Almas Hotel 2, Darvishi Royal Hotel, and Ghasr Talaee International Hotel are among the top luxury hotels in Mashhad.
Otherwise, if you want to spend less money on accommodation and more money on your adventure, the low budget, and cheap hotels are also easy to find; Javad Hotel, Arsh Hotel, and Marmar Hotel to mention a few.
In case of having any further questions, please contact us at [email protected]. We speak your language.
Mashhad International Airport Location
How To Get To Mashhad International Airport
By Car
If you are going to use your car to reach Mashhad Airport, you should head to Jomhouri Boulevard on the southeast of Mashhad and then to Shahid Hasheminejad Boulevard.
By Metro
If you plan to use the metro to reach Mashhad Airport, you should use metro line #1. The train to the airport metro station which is called Ghadir station leaves from vakil Abad metro station.
Other attractions in Mashhad
Hotels near Mashhad International Airport, Mashhad
Book Your Hotel In Mashhad
Book Your Domestic Flights in Iran
Ask your questions about accommodations in Shiraz from our travel experts: