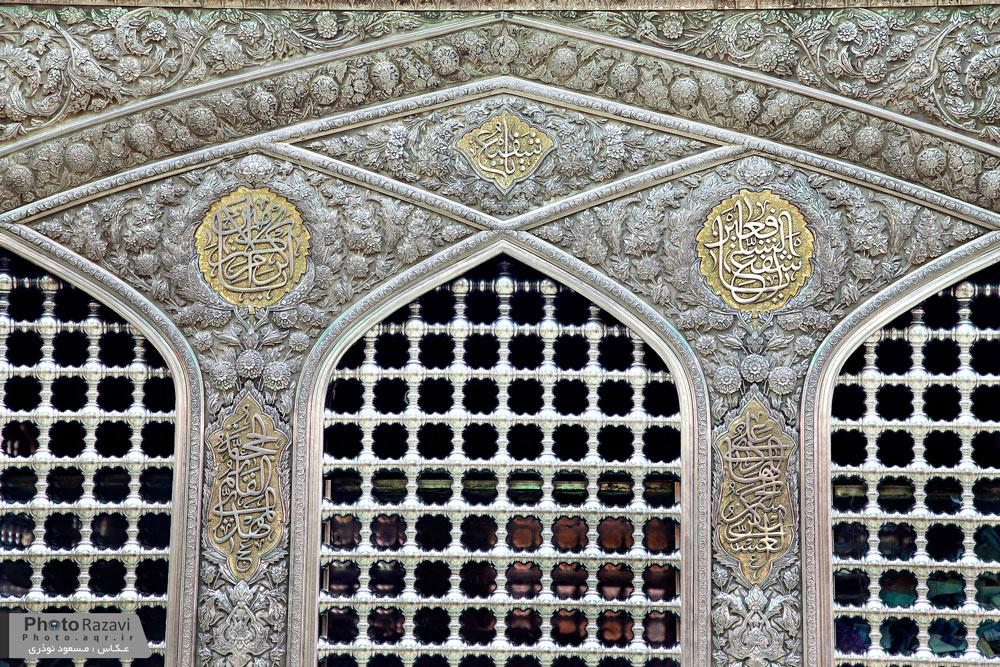 Mashhad Attractions
Imam Reza Holy Shrine
The Largest Religious Attraction in Iran
With more than 12 million visitors per year, Imam Reza Holy Shrine is one of the most important most visited attractions of Iran. It is like a castle of light in the heart of Mashhad, Iran. It is mainly known for the mausoleum of Imam Reza, the eighth Imam of Twelver Shiites; but it's certainly more. You don't have to be religious to visit this place. With its libraries, museums, research centers, seminaries, and outstanding architecture, this complex is one of the largest cultural centers of Iran and Islam.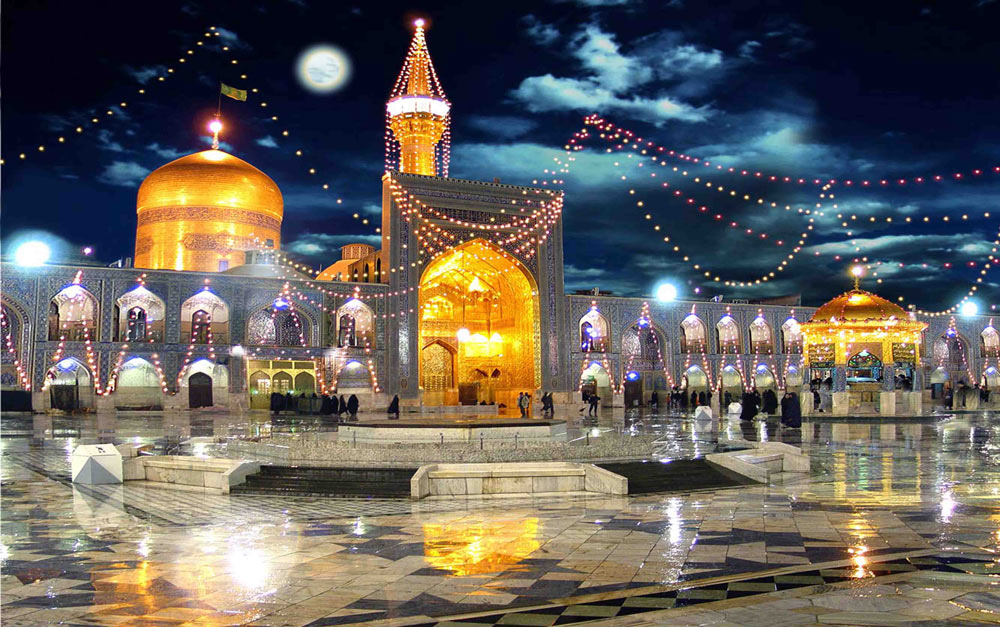 Who Was Imam Reza?
Imam Reza was the eighth Imam of Shia (one of the two main branches in Islam) and one of the descendants of Prophet Muhammad. He lived from 765 to 818 during Abbasid Caliphs (an Islamic steward). Based on the Shia point of view, the Caliph Al-Mammon had faced numerous problems. As Imam Reza was a popular figure in that time, Al-Mammon summoned Imam Reza to the capital city of Tus (the former name of Mashhad), to be his successor.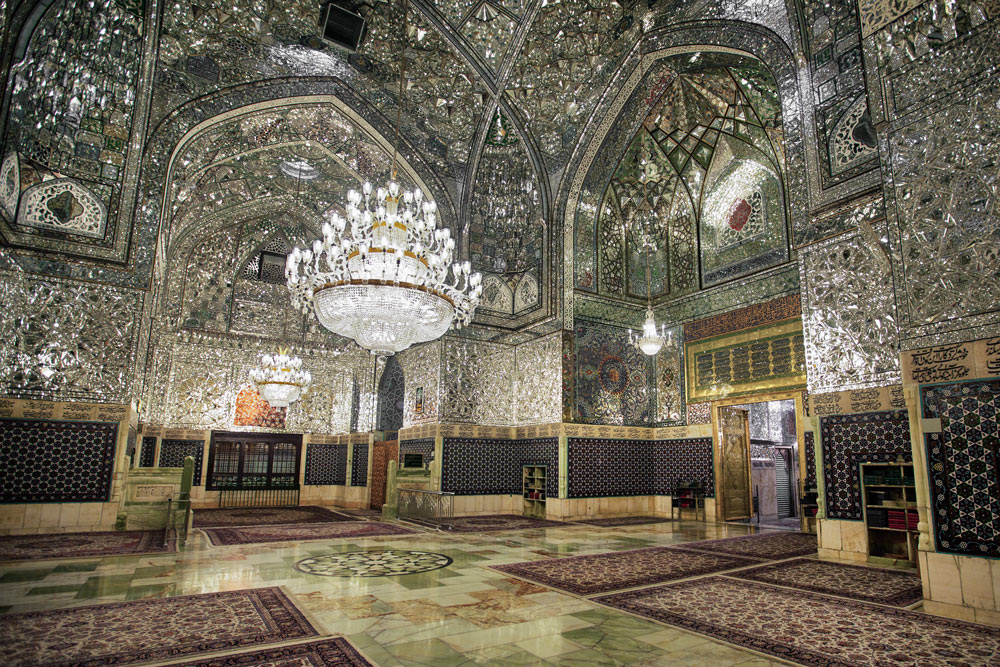 Nevertheless, Imam Reza gained more popularity than the Caliphs. So, Al-Mammon decided to eliminate him by poisoning him. Imam Reza was buried in one of the villages near Tus, in Khorasan Province. Later, this village's name was changed to Mashhad, which means "the place of martyrdom". Today, Mashhad is one of the largest, most populated, and important cities in Iran.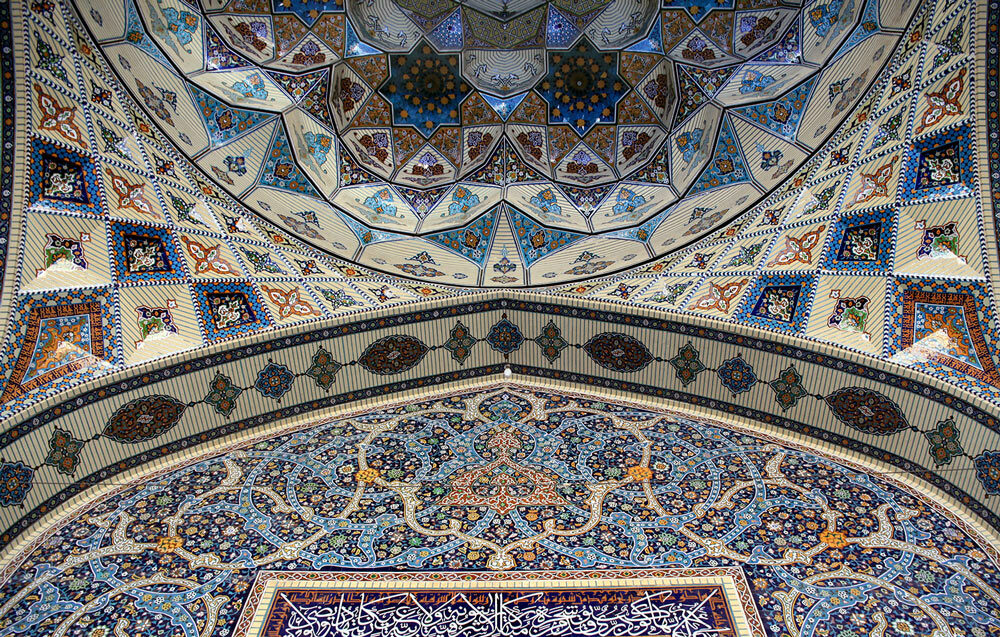 About Imam Reza Holy Shrine
With nine courtyards (Sahn), twenty-eight Halls (Ravvaq), libraries, mosques, museums, and so on, Imam Reza Holy Shrine covers an area of more than 598,657 square meters in the center of Mashhad city. This complex has a long story and it hasn't had this current look from the beginning. During five dynasties and over more than 2800 years, it experiences fundamental changes and structures.
During the Timurid era and reign of Shahrukh Mirza, Mashhad experienced urban growth. He frequently visited Mashhad to pilgrimage the holy shrine. By the rule of his wife, Goharshad, a large and beautiful mosque was built beside the shrine known as Goharshad Mosque.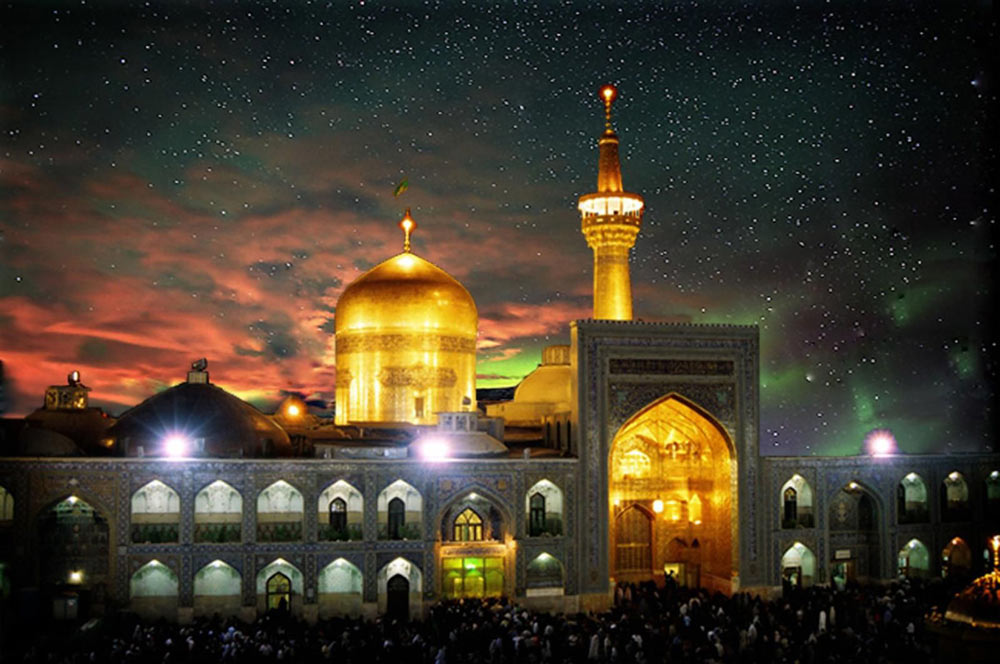 The first sanctuary of Imam Reza was built in the Safavid era when Islamic art was at its peak. Also, Safavid kings who loved to develop art and Shia religion ordered to build numerous outstanding buildings near the holy shrine. Thus, this complex grew rapidly than ever before and became one of the main religious sites of Muslims.
The kings of the Afsharid and Qajar dynasty built new courtyards and halls. These places, like Azadi Courtyard, have breath-taking architecture and decoration (especially by gold). You can see Persian-Islamic art all over these places.
In the modern era (Pahlavi and contemporary), a new sanctuary replaced the old one and the golden bricks of the dome were renovated. Also, some of the largest courtyards and halls were constructed in these years.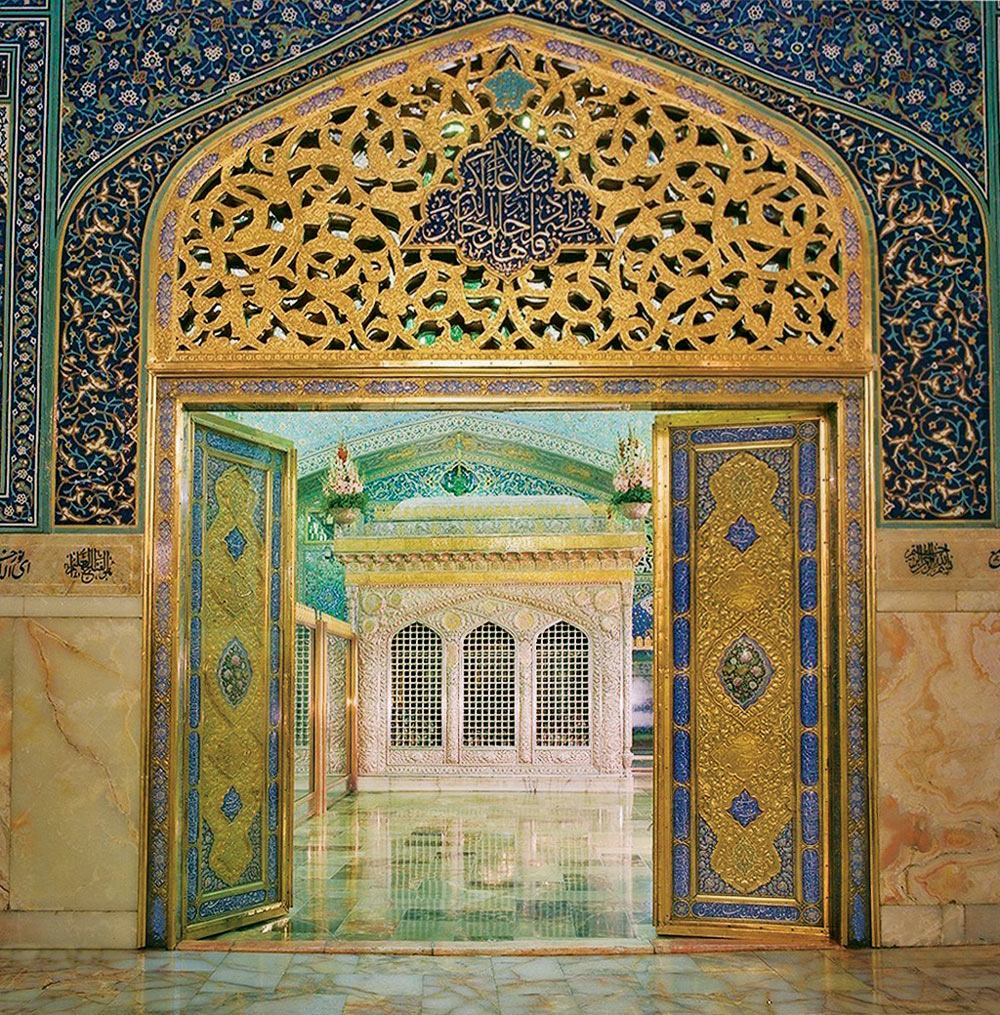 Courtyards and Halls
As mentioned, there are nine courtyards and twenty-eight halls in Imam Reza Holy Shrine. The courtyard is an open area with Iwans (a rectangular hall or space, usually vaulted, walled on three sides) and halls on its sides. Razavi, Enghelab, Azadi, Jomhouri, Qods, Qadir, Kowsar, Hedayat, and Goharshad are the names of the courtyards. Every courtyard has its own character and decoration.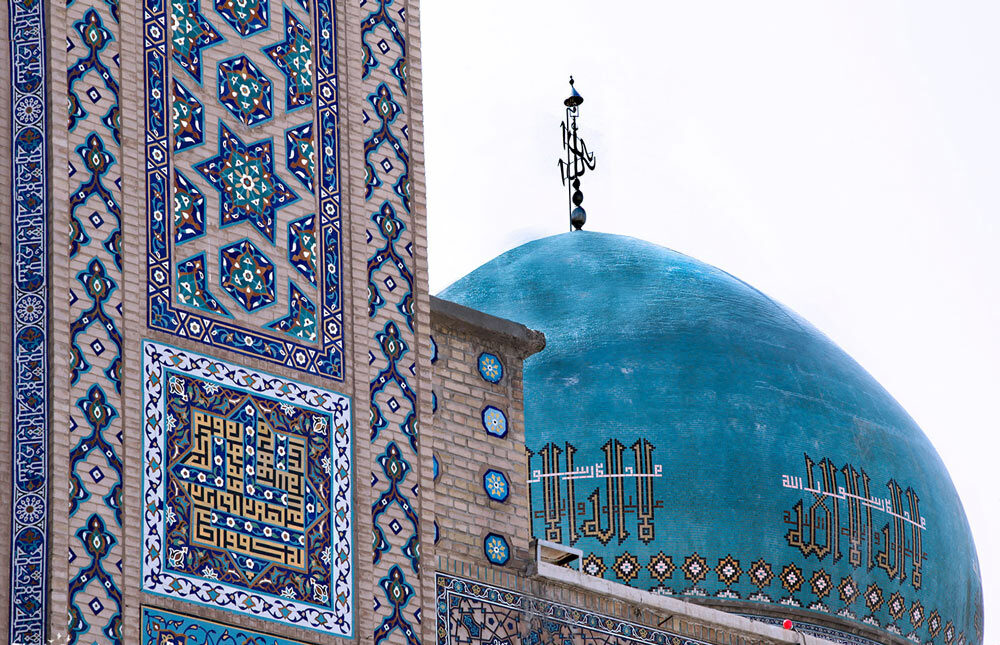 Don't miss visiting these ones: make sure you visit the solar clock and the big pool of Jomhouri grand courtyard. In Enghelab courtyard (or Atiq/Kohan courtyard), you can see the iconic Esmaeel Tala (or Esmal Tala) Saqa Khaneh (a place in public places that serves water), Panjere Folad (the steel window), and Naghareh Khaneh (a tower where musician play Naqareh). Also, the fantastic and eye-catching Iwan-e Tala (the golden iwan) is inside the Azadi courtyard.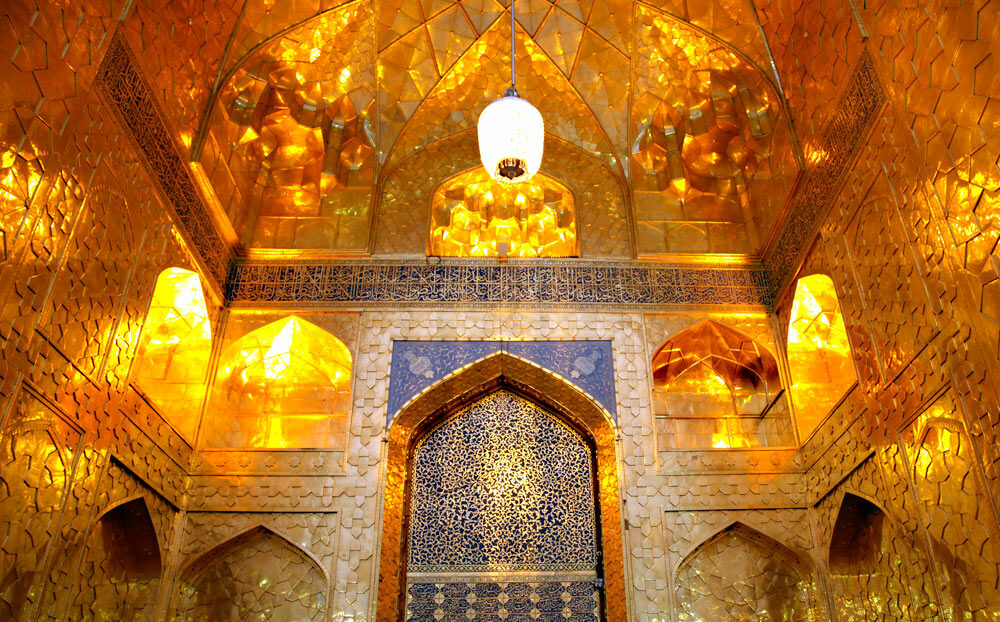 Imam Reza Tomb
Imam Reza Tomb is right in the heart of this large complex. You can access this part of the complex (known as Roz-e Monavvareh) from any courtyard (you cannot enter this place if you are not a Muslim). You must know that this place is usually very crowded and you cannot accost to the tomb, especially during religious holidays.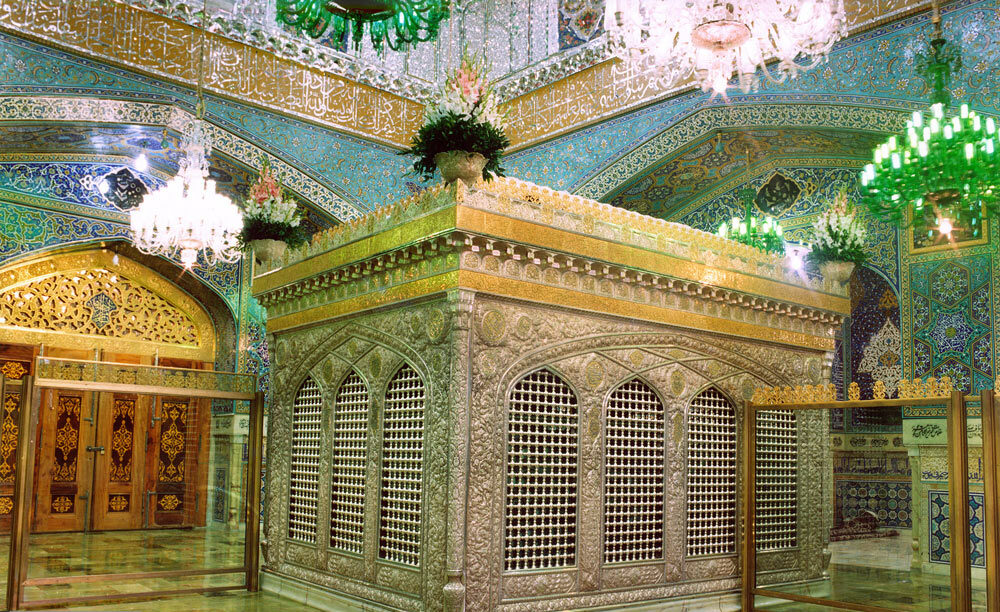 Don't forget to look up and see the fantastic Ayeneh-Kari (decoration with mirrors) and Kashi Kari (tiling) in the ceiling and under the dome. You will be amazed by the delicate artistic works.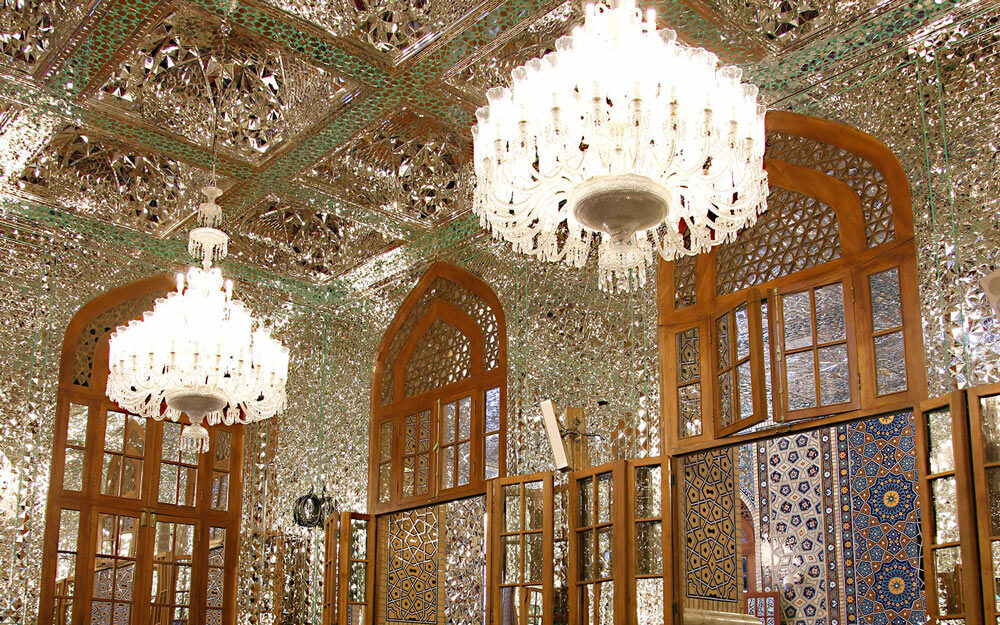 Museums of Imam Reza Holy Shrine
There are 16 museums and treasuries inside and outside Imam Reza Holy Shrine known as Astan-e Qods-e Razavi Museums (this is the administrative organization that manages Imam Reza Shrine and its various properties). This collection is the largest set of museums in Iran in which their objects are endowed from various worldwide sources.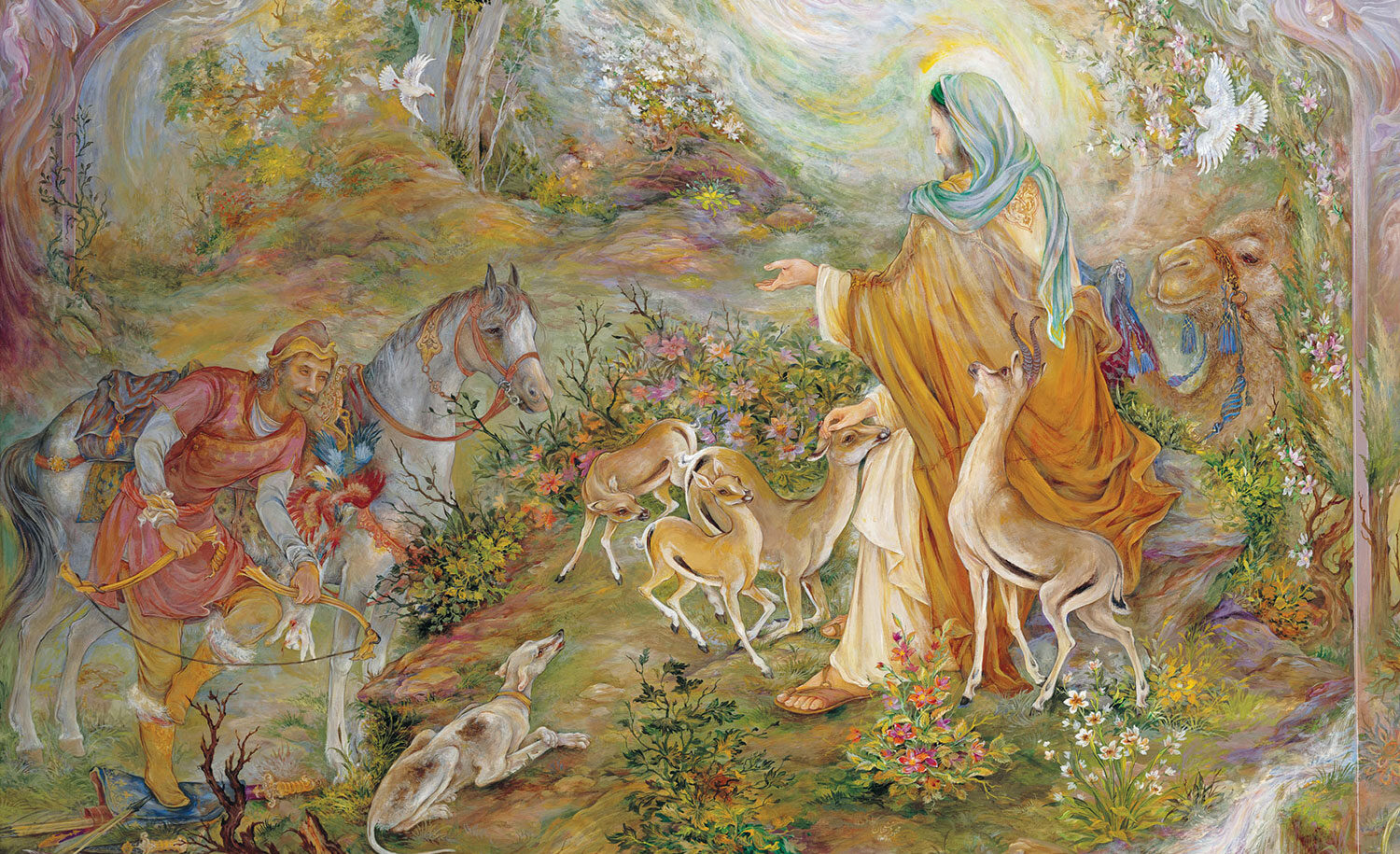 Here is the list of Astan-e Qods-e Razavi Museums and Treasuries:
Museum of Quoran and Exquisite Quoranic Objects
Museum of Ali Khamenei Endorsements (the supreme leader of Iran)
Museum of Astan-e Qods-e Razavi History
The Hall of Master Farshchian Artworks
The Carpet Museum
Anthropology Museum
The Treasury of Stamps and Postal Items
The Treasury of Paper Money
The Treasury of Coins
The Treasury of Abstract Arts
The Treasury of Aquatic Creatures
The Treasury of Astronomy
The Treasury of Clocks
The Treasury of Utensils
The Treasury of Weapons
The Treasury of Medals
Except for the Anthropology Museum which is located on the western side of Imam Reza Holy Shrine Complex, all other museums and treasuries are inside Kowsar Courtyard.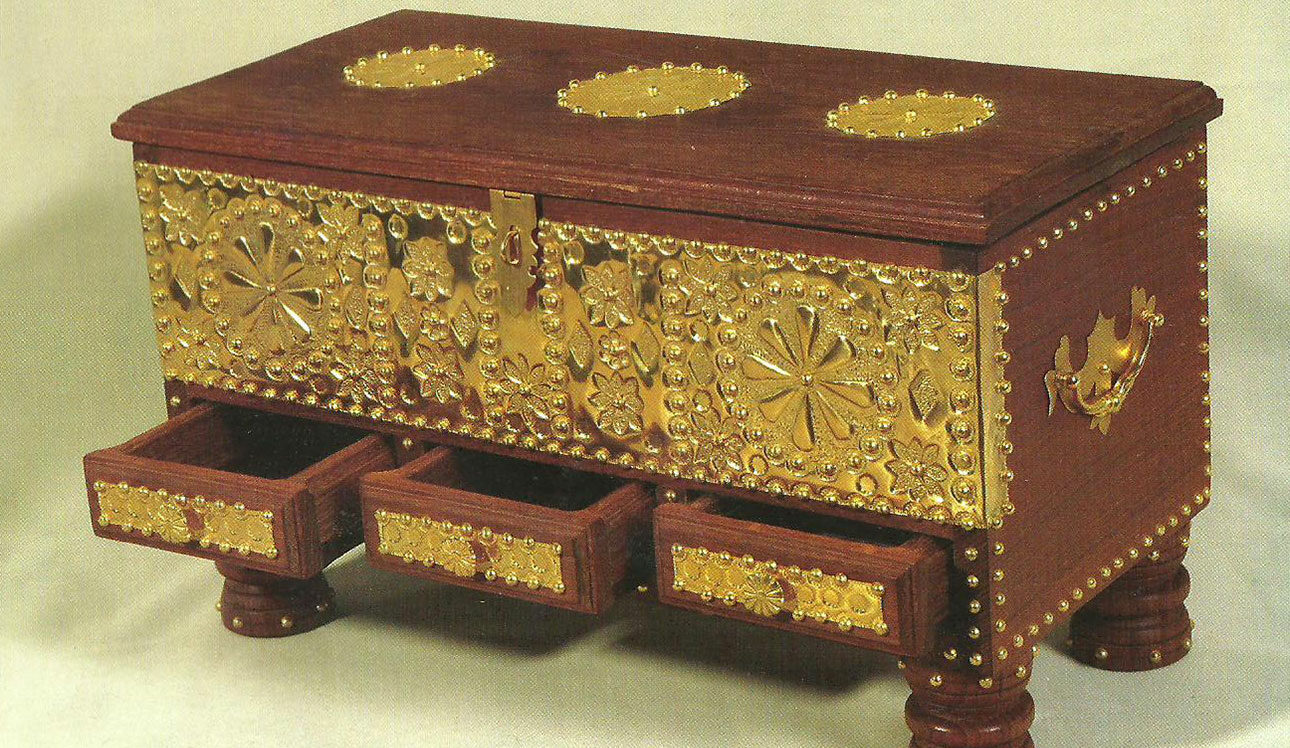 Who Can Enter Imam Reza Holy Shrine?
Before you enter this complex, there are a couple of things you should know. As this is a holy place for Muslims, it is obligatory to have a specific dress code. Women should wear a hijab, specifically Chador. You can find several spots just outside the shrine entrances where you can borrow a Chador. Also, it is better not to wear any heavy makeup.
Don't worry if you are not a Muslim.; anyone can enter the complex, but please know that there are two places inside the complex, the Goharshad Mosque and the tomb (Rozeh Monavareh), that you cannot enter. Otherwise, you are free to go anywhere besides these two places.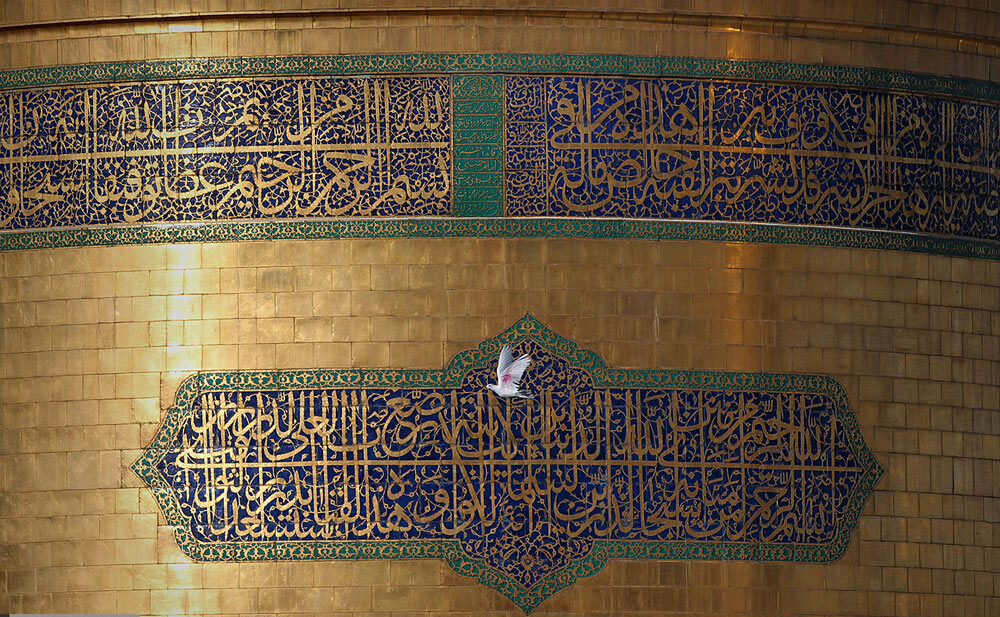 Before you enter the complex, there are brief physical security checks in every entrance. You cannot bring some items like sprays or big baggage inside the complex. So, it is better not to bring extra things with you.
And the most important thing, always have a map of the complex! It's a huge complex and all of its parts might seem similar to each other.
Some of the Traditional Ceremonies in Imam Reza Holy Shrine
As the main religious place in Iran, there are several special ceremonies that take place daily or annually in Imam Reza Holy Shrine. Here are some of these special moments that you might encounter while visiting this place:
Naqqareh Zani
Decorations with Flowers
Jaroo Zani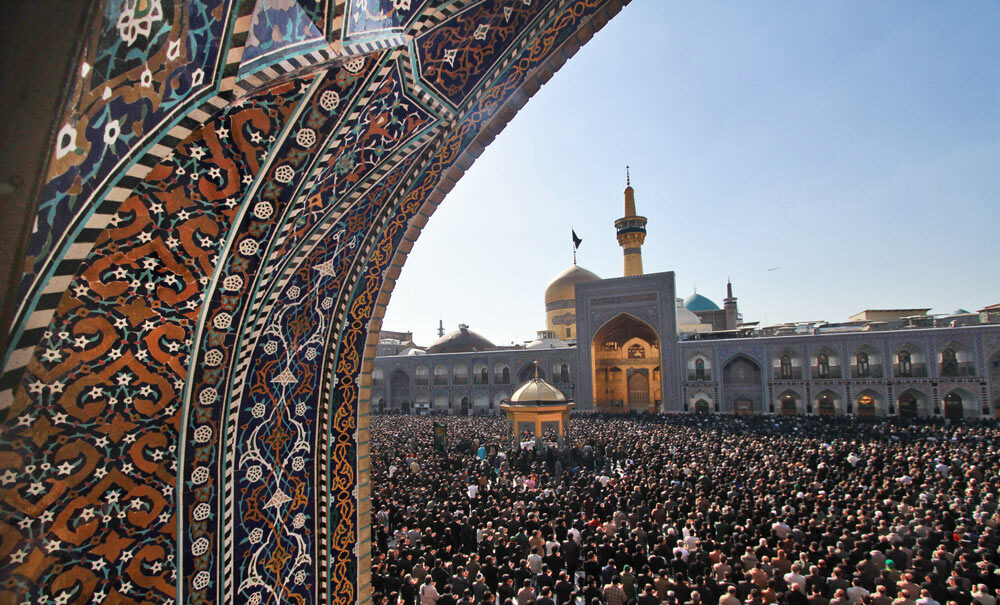 Naqqareh is an old Persian musical instrument that includes small twin drums. The player who is called Naqqareh Zan uses little drum woods to play Naqqareh. Naqqareh Khaneh is a special tower in Imam Reza Holy Shrine courtyard where you can see and hear players using this instrument two times a day, 20 minutes before sunrise and sunset (except in two months of Muharram and Safar) and in special moments like Nowruz.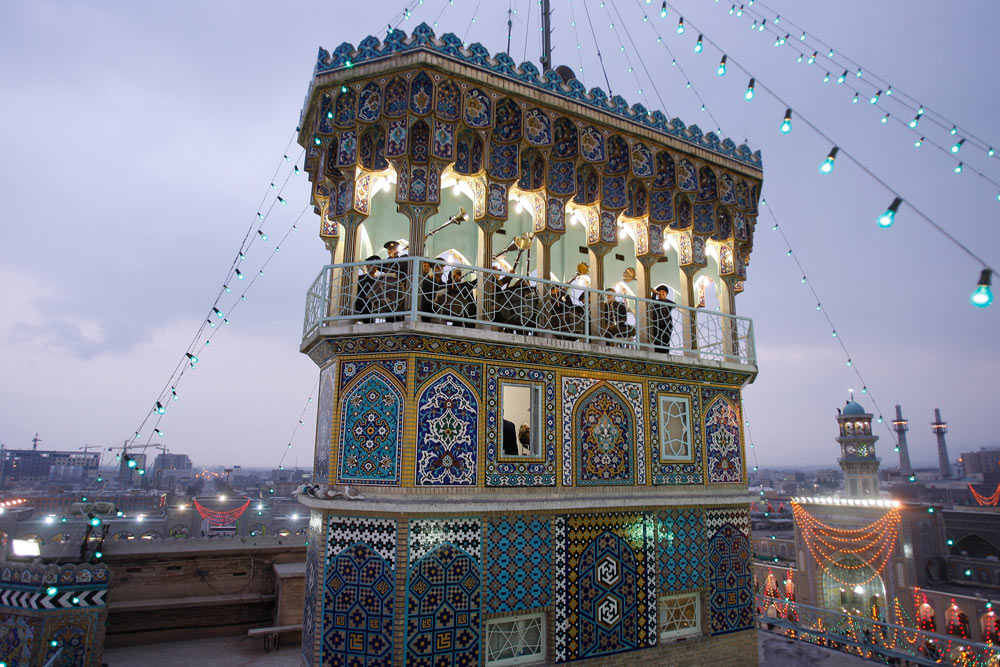 Every day and before 8:00 a.m., large bouquets of flowers are placed in the different spots of the holy shrine such as the tomb and courtyards.
Jaroo Zani or sweeping is another traditional ceremony that holds every morning in Imam Reza Holy Shrine. Khoddams (people who work in the holy shrine) sing religious songs as they sweep the courtyards and other places in the shrine.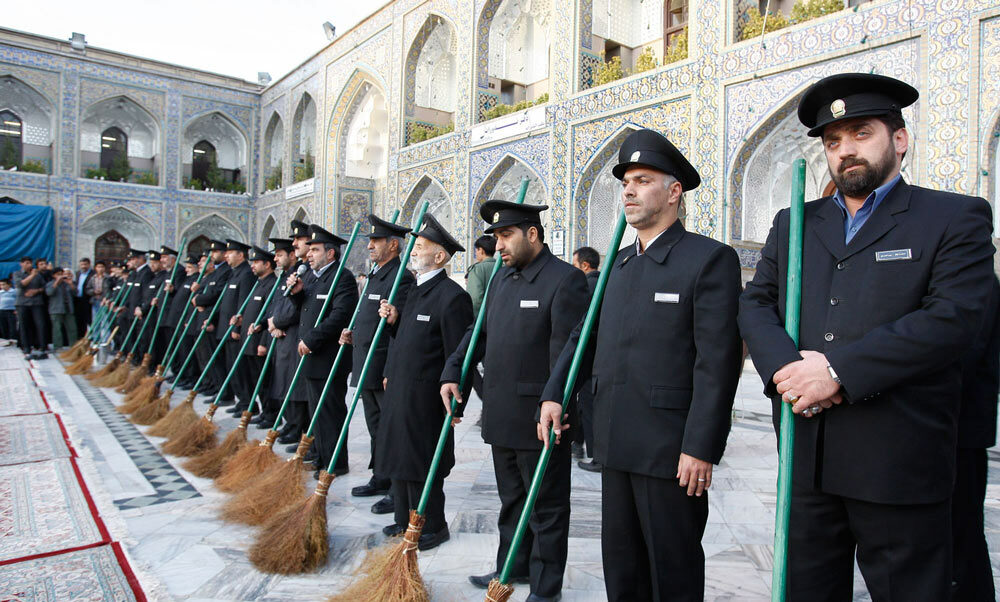 When to Visit Imam Reza Holy Shrine
Mashhad welcomes travelers all around the year, but the best time to travel to visit Imam Reza Holy Shrine is during fall and spring when the weather is mild and the complex is relatively less crowded.
Piece of advice? It is better to visit Imam Reza Holy Shrine in usual days other than Islamic and Persian holidays like Eids, Ashura, Tasua, Nowruz, … during these times, it is extremely crowded in these times of the year.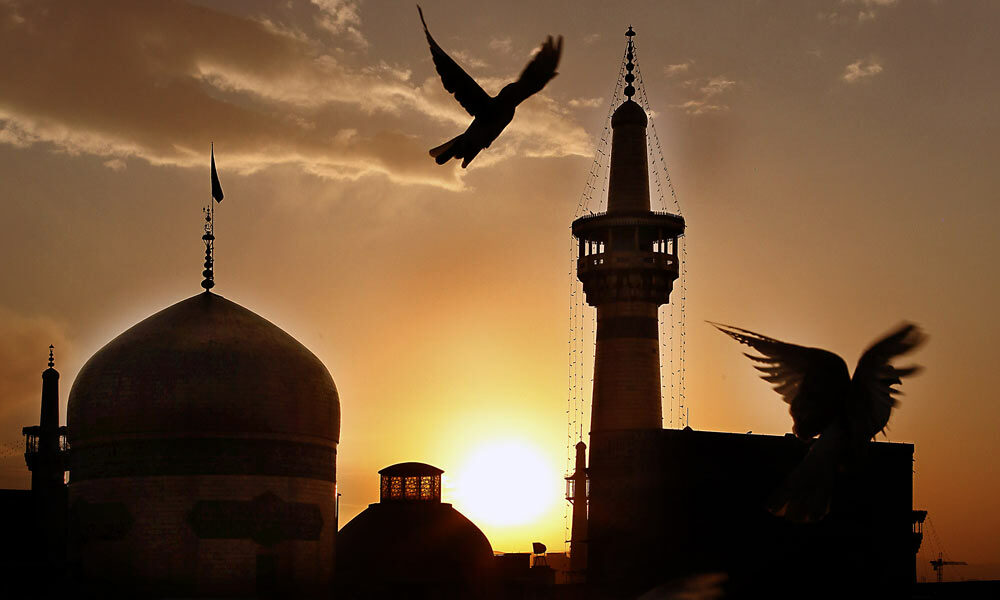 Location of Imam Reza Holy Shrine
Visiting Imam Reza Holy Shrine is going to be like a little trip for you inside Mashhad. There is a lot to see once you enter this large complex. If you had time, you can navigate the streets around the holy shrine. You can find numerous interesting shops with Mahshad souvenirs in them. Don't forget to buy the high-quality and gem-like saffron and barberry from Mashhad.
And don't worry if you couldn't visit this place during the day, Imam Reza Holy Shrine is open 24/7 (except the museums), so as the shops and streets around it. Some people even prefer to visit this complex at night, as it is much less crowded.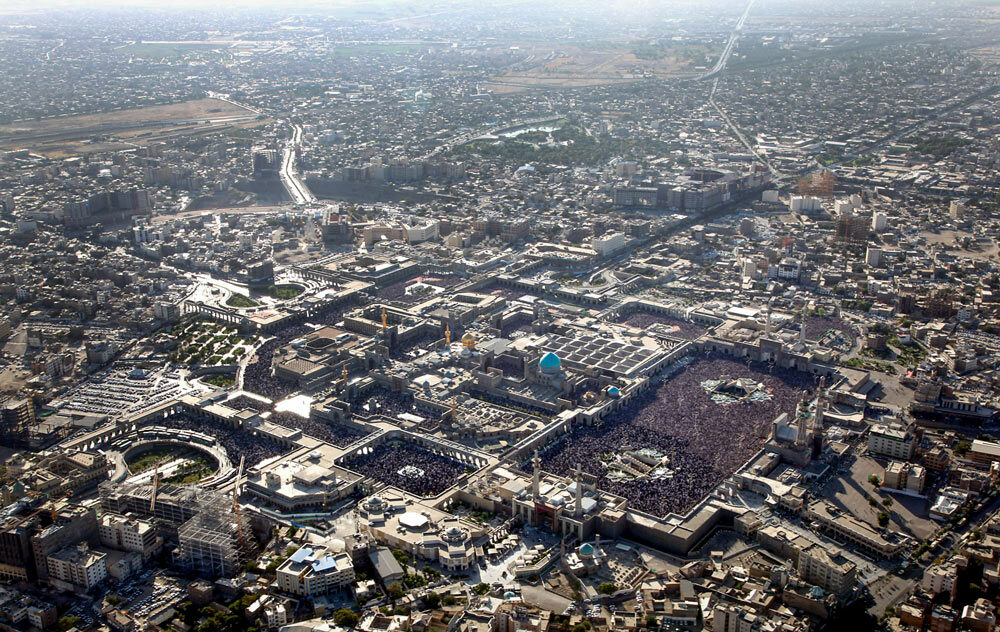 Where to Eat near Imam Reza Holy Shrine
Well, you cannot eat inside the complex and you cannot bring any food eighter. But as mentioned before, the complex is in the heart of the city and you can find a great number of shops and restaurants around the holy shrine. Some of the great restaurants in Mashhad are Pesaran-e Karim Restaurants, Olive Garden, Chelokababi Omid, Moeindarbari Restaurant, and Lio Italian Restaurant.
Where to Stay near Imam Reza Holy Shrine
It can be safely said that the greatest intensity of hotels in Iran is in Mashhad and especially around Imam Reza Holy Shrine. You can find any type of hotel in Mashhad and most of them are in walking distances to the holy shrine. Some of the most luxury hotels in Iran are located in Mashhad, Darvishi Hotel (a skyscraper with a fantastic view of the shrine), Almas II Hotel (one of the nearest luxury hotels to Imam Reza Holy Shrine with only 5 minutes walking), Madinat Al Reza Hotel (the closest 5-star hotel to the holy shrine), and Qasr International Hotel are some of them. Also, Javad Hotel is the closest 4-star hotel to the holy shrine.
If you want to stay in a more budget-friendly hotel in Mashhad, you can choose between MarMar Hotel, Mashhad Noor Hotel, Mashhad Eram Hotel, and Mashhad Diplomat Hotel.
Found Imam Reza Holy Shrine interesting? Explore more …
Imam Reza Holy Shrine Location
How To Get To Imam Reza Holy Shrine
by Bus
Mashhad has BRT and you can access the holy shrine from anywhere in the city. You can get off any bus stops at Imam Reza Boulevard, Tabarsi St., or Beit-al Moghadas St.
by Metro
Use Shohada or 17 Shahrivar Metro Station to reach Imam Reza Holy Shrine.
on Foot
If you stay in a hotel near the complex, You can easily access the holy shrine with less than 20 minutes.
by Plane
Most of the airports in Iran have regular domestic flights to Mashhad.
Other attractions in Mashhad
Hotels near Imam Reza Holy Shrine, Mashhad
Book Your Hotel In Mashhad
Book Your Domestic Flights in Iran
Ask your questions about accommodations in Shiraz from our travel experts: