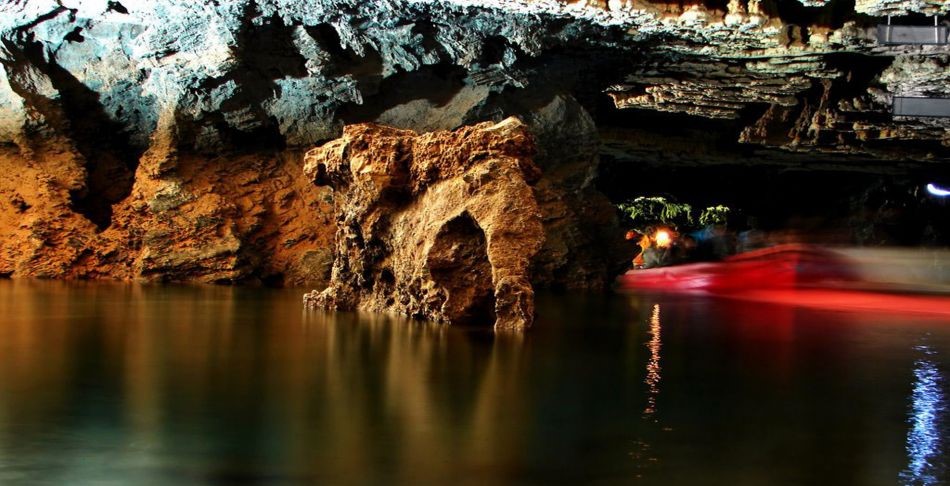 Hamedan Attractions
Ali Sadr Cave
Alive Miracle
Ali Sadr Cave is one of the largest water caves in Iran and in the world. It is also one of the rare water caves in which boating is possible. The drastic difference between the temperature inside and out of the cave has made it a pleasant destination for the tourists. Ali Sadr Cave is the miracle of Mother Nature as there are many amazing geological landscapes.
apochi.com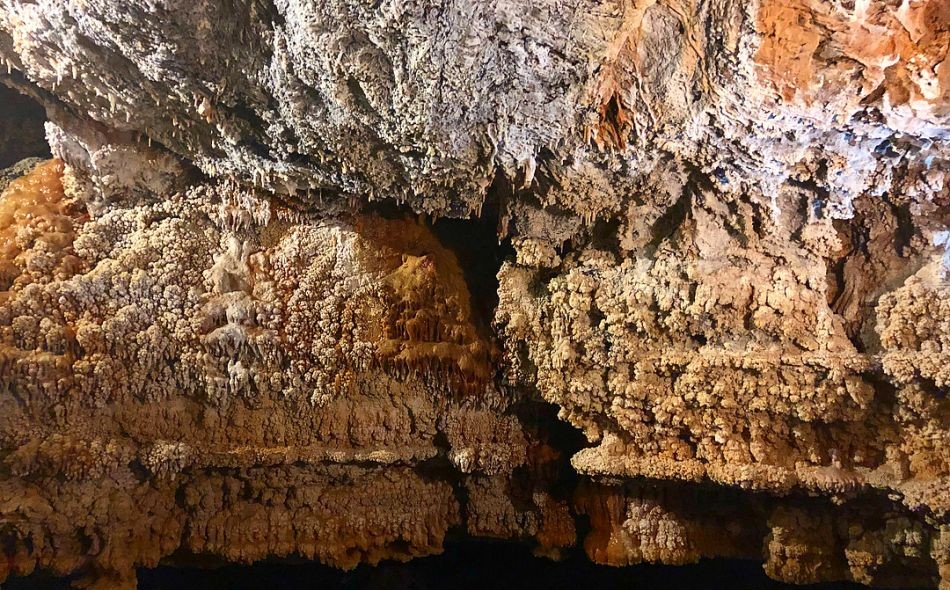 apochi.com
apochi.com
Location of Ali Sadr Cave
apochi.com
apochi.com
Ali Sadr Cave is located out of Hamedan in Kabudrahang city. This city is between the two cities of Hamedan and Zanjan. However, it is much closer to Hamedan than to Zanjan.
apochi.com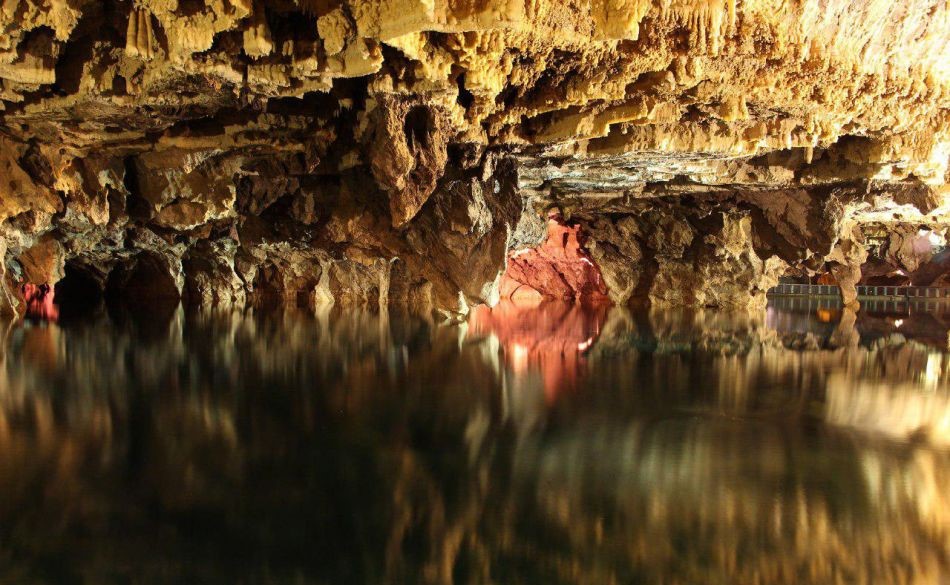 apochi.com
apochi.com
Structure of Ali Sadr Cave
apochi.com
apochi.com
Passing the great entrance gate of the cave, you will get to a cool and moist space. The very first thing you will notice is the temperature which is quite different from outside. The next scene you will see is the boat station where you should wait for a boat to take you to the depth of the million-year-old cave. Do not forget to put on your safety jackets before getting on the boat.
Corridors and labyrinths of the cave are no less than the streets and alleys of a city. Some of them lead you to a dead-end while some others are interconnected. Unlike other water caves around the world, Ali Sadr Cave has wide water channels which make the accessibility to the depth of the cave easy. Wherever you look while you are in the boat will keep your mouth wide opened and your eyebrows raised due to their magnificence. The walls and ceilings on the one hand and the deep bright lake under your boat on the other are amazingly admiring and beautiful. The colorful lightings of every corner in the cave help your leader to guide you better in addition to the added beauty they give to the cave.
The water channels lead to a dry land inside the cave where you should get off the boat and continue your way on foot. The special natural design of the stalactites and stalagmites have various shapes that may sound familiar to us. You only need to be a little bit creative to imagine different shapes out of them.
When you pass the dry land, you will face another water channel and get on the boat again. This path is tight with lower ceilings. Then, your leader will take you to the corners where you should get off and say goodbye to this amazing cave.
apochi.com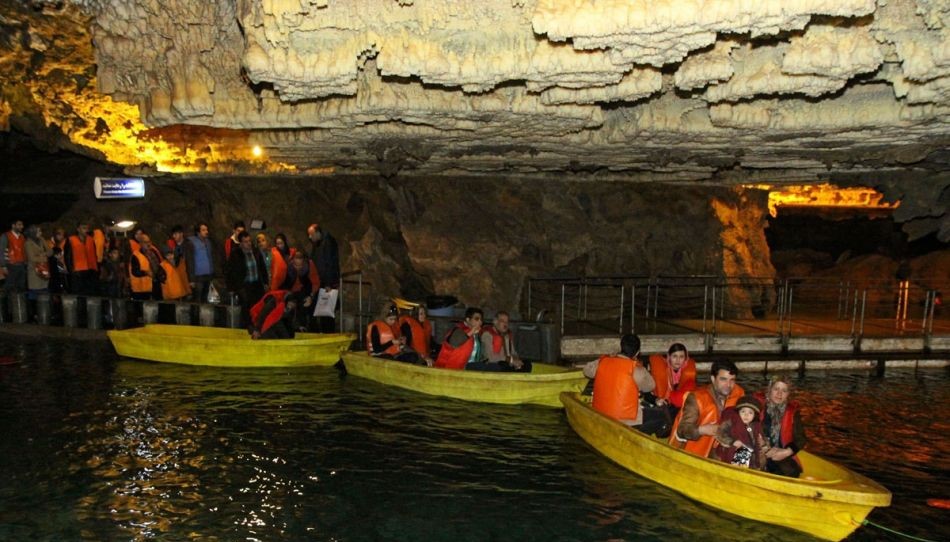 apochi.com
apochi.com
Special Features of Ali Sadr Cave
apochi.com
apochi.com
The most attractive part of Ali Sadr Cave is its wide lake that makes boating through the deeper parts possible. The source of the water in this lake is the underground springs and water leaks from the walls and ceilings. So the water does not have any color or smell. You can see the 10-meter depth of the water without difficulties due to the brightness of the water. Do not drink this water as it contains too much lime and minerals. The temperature of the water is 12-degree centigrade which is a fixed degree throughout the year. If you think that there are hungry crocodiles in the lake, you are actually wrong as no animals live in this cave.
Another feature of the cave is its clean and fresh air without any sorts of pollution or dust. Its temperature is low in summer and mild in winter. So, be careful about the clothes you take with you into the cave.
apochi.com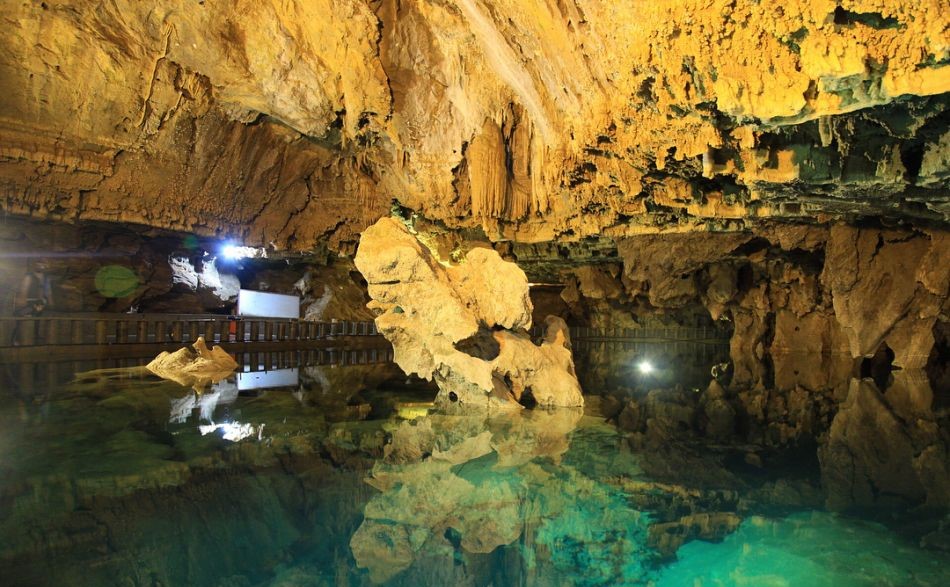 apochi.com
apochi.com
Facts of Ali Sadr Cave
apochi.com
apochi.com
Ali Sadr Cave is a natural cave and no humans were involved in its emergence.
The air in the cave is extremely light. So, if you light a candle, the flame would stand still and without any movements.
There are no poisonous gases in this lake though it is under the ground.
Ali Sadr Cave is 190 million years old and is still alive. According to the science of geology, a cave is alive and changing as long as there is a sound of water leaking.
People with breathing difficulties can still visit the cave as there will not be any problems for them.

apochi.com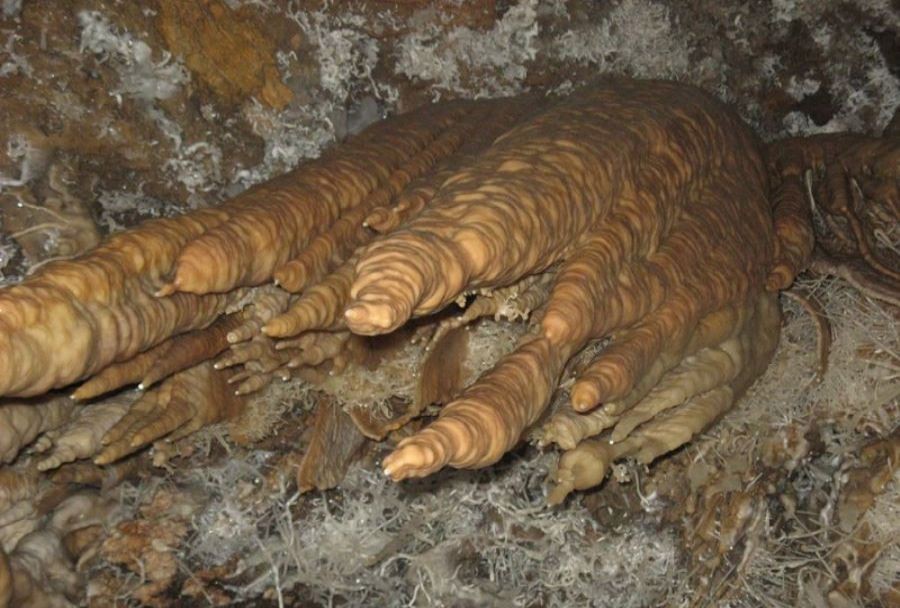 apochi.com
apochi.com
Where to eat near Ali Sadr Cave
apochi.com
apochi.com
Nouri Restaurant, Bahar Restaurant, Pardis Restaurant, Pizza Tourist Cave, Sarcheshme Restaurant, Anadana Restaurant, and Ariana Restaurant are the nearby restaurants to Ali Sadr Cave. You can plan to have lunch or breakfast in these restaurants before or after your visit.
apochi.com
apochi.com
Where to Stay near Ali Sadr Cave
apochi.com
apochi.com
If you want to stay at a short distance from Ali Sadr Cave, you can stay in Ali Sadr Tourism Hotel.
Bus
Travel Around Iran with Apochi Buses

Find and book your low-cost bus trip.
Check and compare numerous bus offers to seal the best deal!
Book Now!
How To Get To Ali Sadr Cave
by Car
Drive along Hamedan Road to get to Lalejin city and then take Bijar Road to get to Ali Sadr Cave.
by Car
Drive through Hamedan Road to get to Kabudarahang. Before entering the city, turn your way to get to Nojeh Crossroad and then you will be on the way to Ali Sadr Cave.
Other attractions in Hamadan
Hotels near Ali Sadr Cave, Hamadan
Book Your Hotel In Hamadan
Book Your Domestic Flights in Iran
Ask your questions about accommodations in Shiraz from our travel experts: