Good to Know - About Domestic Flights in Iran
WE ISSUE E-TICKET FOR DOMESTIC FLIGHTS.
After booking your Iranian domestic flight, you are able to print your flight ticket, or save it to your mobile phone as an e-ticket.
BE ON-TIME FOR YOUR CHECK-IN.
Airport check-in usually opens 2-3 hours before flight departure. You will need your boarding pass to go through airport security.
HAVE YOUR PHOTOGRAPHIC ID READY.
Approved photographic ID is required for all Iranian domestic flights.
WE ACCEPT ALL MAJOR CREDIT CARDS.
We accept online payment via Visa, MasterCard and AMEX for Iranian domestic flight booking.
BAGGAGE ALLOWANCE & FEES.
Check Iranian domestic flight baggage allowance in order to avoid extra fee for excess baggage's.
CHECK CHANGE AND CANCELLATION AIRLINE RULES.
All Iranian domestic flights are non-refundable and non-transferable. If you still need help checking in for your flight, for any changes or cancelation of your domestic flight, you should contact airline or Apochi travel experts.
The following items must not be packed with either checked baggage or unaccompanied baggage for all domestic flights in Iran:
Explosives, fireworks
Flammable & non flammable gas – aerosols, camping equipment
Cylinders of compressed gas, gas lighters
Deeply refrigerated gases – liquid nitrogen
Flammable liquids – paints, thinners, solvents, acetone, polishes, sealants, resins
Flammable solids – firelighters, matches
Oxides materials – bleaches, drain cleaners
Chemical oxygen generators, air bag inflators, air bag modules
Carbon dioxide (dry – ice), refrigerated liquefied oxygen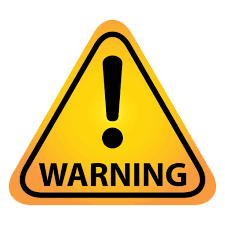 Fire extinguishers
Adhesives
Instruments such as: manometers, mercury switches, rectifier tubes
Arsenic, weed killer, tear gas
All kinds of torches
Infectious substances – viruses and bacteria substances which would affect humans & animals
Radioactive materials – instruments containing radioactive source radioisotopes for research
Toxic substances & poisons
Corrosive materials – acids, alkalis substances, mercury, thermometers containing mercury, barometers
Frozen fruit, vegetables packed with dry-ice.
Life saving appliances, first aid kits, wet or lithium batteries.
Cryogenic liquid, argon gas, helium gas, neon gas, nitrogen gas.
Mercury,
Diving lamp, electron tubes, heat production items
Forbidden Goods: Security-type equipment such as attaché cases, cash boxes, etc. incorporating dangerous goods, such a lithium batteries and/or pyrotechnic material, electro shock weapon, fuel containers, safety matches etc. are totally forbidden.
Disabling devices such as mace, pepper spray etc. containing an irritant or incapacitating substance are prohibited on the person, in checked and carry on baggage.