Shiraz is one of the most touristic destinations in Iran. But you might have already be done with this beautiful city and are looking for a change in scenery. If so, you can consider exploring the capital city. Whether it's the top option in your itinerary or the last, Tehran is a must-see city. As the capital city of Iran, you will find a mixture of modernism and a nice touch of the traditional style of old Iran in Tehran. Historical monuments that date back to centuries ago will have a lot to say about the history of Iran. The eye-catching natural attractions are a whole other world that you don't want to miss. So, If you decided to discover Tehran, all you have to do is to book a cheap flight from Shiraz to Tehran, get on the plane at Shiraz International Airport (SYZ), land at Mehrabad International Airport (THR) and learn a new culture, try local cuisine, and visit famous landmarks.
What is the schedule for Shiraz to Tehran flights?
There are about 15 flights from Shiraz to Tehran per day. The first flight takes off around 5 AM from Shiraz International Airport and the last flight departs around 11 PM. This wide flight schedule enables you to find a flight ticket that suits your needs.
How long does it take to fly from Shiraz to Tehran?
The flight distance from Shiraz to Tehran is about 682 km. Therefore, it takes about 1 hour and 15 minutes to fly from Shiraz to Tehran. Also, the driving distance between Shiraz and Tehran is about 930 km which means almost 9 hours of driving. If you are a fan of being on the road, it could be fun too. But if you want to find cheap flight deals from Shiraz to Tehran and save yourself from a long drive, try online booking for flight tickets with Apochi.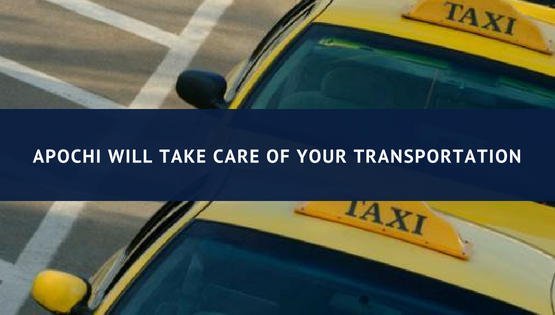 Apochi can take care of your transportation from/to the airport from/to your final accommodation, resort, hotel or apartment.
Order Your Transfer
How much is a ticket for Shiraz to Tehran Flights?
The ticket prices for Shiraz to Tehran start from 29 €. If you want to book a flight to Tehran and you are looking for low-cost flight tickets, you should know that depending on the airlines there might be different policies regarding ticket prices, for infants and children as well. Children from 2 to 12 years old will be considered as an adult since they need a separate seat. As a result, there will be no discount on the ticket. Although, some airlines provide discounts around 50 % for children. Also, a ticket for infants will cost around 10% of the main ticket price. Generally speaking, if you attempt to book your flight at least 6 weeks before departure, you will most likely find below-average price flights.
How to find cheap flights from Shiraz to Tehran?
Generally, if you are looking for cheap flights to Tehran, winter is the best time to book a flight, even though Tehran is a four-season city and each season has different gifts for Tehran. But anyway winter is considered to be low season for traveling to Tehran. So lower demands, hence lower prices! Accordingly, depending on the "when", the price for a flight from Shiraz to Tehran varies. Finding a cheap flight is determined by a few factors like the date and the season you search the flight for, the day of your departure and the number of available seats. Shiraz to Tehran is a busy route. Hence, you can always manage to find cheap flights to Tehran. To do that, it's better to search for your flight during the week rather than the weekend.
Another important factor to find the cheapest flight from Shiraz to Tehran is to book your flight at least 2 months in advance. Moreover, Apochi with access to the wide range of searching for flights will help you find the cheapest flight ticket and guides you to a smooth online booking. By finding last minute flight deals, Apochi will help you save your budget for your next trip too.
Looking For Cheap Flights to Tehran?
Which airlines provide Shiraz to Tehran flights?
Many different airlines provide Shiraz to Tehran flights. Generally, around 15 flights take off from Shiraz International Airport (SYZ) to Mehrabad Airport (THR) per day. In the following, you can find some of the airlines that offer flights to Tehran with different time schedules. Please note that depending on the time of your departure specific flights on specific dates from specific airlines are available.
Now you know the airlines that fly most frequently between Shiraz to Tehran. Therefore, you can always manage to find low-cost airlines whether you are looking for a one-way ticket or a round-way ticket from Shiraz to Tehran.
Baggage Allowance & Hand-In Baggage
Depending on the airline that provides the flight from Shiraz to Tehran, the baggage allowance might be a little bit different in the amount. In the following, you can see a list that shows baggage allowance amount from different airlines.
Airline
Class
Free Baggage Allowance (kg)
Adult/Child Infant
Infant
Business
23
10
Iran Air
Economy
23
10
Promotional
23
10
Taban Airline
Economy
20
10
Mahan Airline*
All
23
10
Aseman
Economy
20
10
Qeshm Air
Economy
23
10
Zagros Airline
Economy
20
10
Naft Airline
Economy
23
10
ATA Airline
Economy
20
10
IranAir Tours
Economy
23
10
Caspian Airline
Economy
23
10
Kish Air
Economy
20
10
Meraj Airlines*
Economy
20
10
Atrak
Economy
20
10
*At the moment, due to the political sanctions and European laws, we are not allowed to sell Meraj airline and Mahan airways flight tickets. We will start selling online tickets for mentioned airlines when sanction lift again. We do apologies for the inconveniences.
For more information regarding the baggage allowance, you can visit the Iranian Domestic Flight Baggage Allowance. Usually, most airlines in the economy and business class allow 5 to 7 kilograms in the cabin. The dimensions of the luggage should be enough to fit in the little wardrobe.
Seat Selection
Normally Iran domestic flight services do not include seat selection. However, Mahan Airlines provide the chance for your convenience so that you can choose your seat on the plane. You can also have an online check-in for your flight to Tehran with Mahan Airlines.
Cancellation Policy
If you decide to cancel your flight for any reason, there will be a cancellation charge deducted, based on your flight class. Please note that different airlines have different policies regarding the cancellation. Accordingly, the cancellation charge differs depending on the time of your request. Please make sure to read the cancellation terms and policies before booking your flight.
Shiraz to Tehran Flights FAQ ...
Contact our Flight experts to arrange your travel services: