Tehran Homa Hotel

Khodami Str., Tehran, Iran
+98 21 88106700

[email protected]
Homa Hotel Tehran
Het Homa Hotel Tehran ligt in het Noord-Teheran. Het is zeer welgelegen. U zult het hotel vinden bijna gelegen in het hart van het zakengebied van Teheran. Meest opmerkelijk is de piekfijnheid en de luxe. Het lijkt erop dat elke kamer en suite net zo mooi is. Plus dat alle faciliteiten en voorzieningen inclusief zijn. Rust sereen uit in uw kamer. U kunt dit doen terwijl u zich in het stadscentrum bevindt. Blijf op de hoogte met het internet. En ontspan met een kop thee.
Het Homa Hotel Tehran is zowel ideaal voor zowel cultuursnuivers als zakenmensen. De musea en paleizen zijn gelegen in het oude gedeelte van de stad. Dus u kunt deze tourbezienswaardigheden bezoeken in uw vrijetijd. Heet hotel maakt het allemaal zo gemakkelijk, zo is een boeking maken een fluitje van een cent. Online boeken is mogelijk. Reserveringen zijn beschikbaar vierentwintig uur per dag.
Op de begane grond is een hotel-winkelcentrum. Dit biedt veel gemak. Koop uw last minute souvenirs, magazines of smakelijke giften hier. Uiteindelijk of u nu de stad heeft verkent of in het hotel heeft verbleven, de ervaring is geweldig. Geniet van een maaltijd op de zestiende verdieping bij het Meraj Hotel. Tegelijkertijd heeft u een geweldig stadzicht en diner. Ook zijn er zomerse en traditionele Iraanse restaurants ter plaatse.
Het Homa Hotel Tehran is het gene om te boeken voor uw volgende vakantie of zakenreis. Bovendien u krijgt er een geweldig uitzicht voor terug. Vanuit hier kunt u zelfs het Alborz-gebergte of de stad zien. In elke twee en eenpersoons-gastenkamer is een airconditioner aanwezig. De meest veeleisende smaken worden voldaan door continentale en Iraanse designs. Maak een reservering en krijg er eersteklas luxe voor terug. Het beste van alles is de geweldige bereikbaarheid van de stad. U kunt zelfs tours maken of een viering boeken, het kan allemaal bij het Tehran Homa Hotel.
Wij spreken uw taal. Het Homa Hotel Tehran heet Apochi.com gasten al welkom sinds 12 november 2010. Hotelkamers: 173.
Amenities in Tehran Homa Hotel
These amenities are available to you.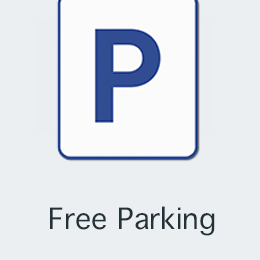 Gratis parkeren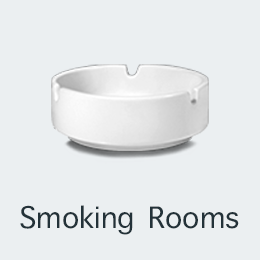 Rookvrije kamers
Wifi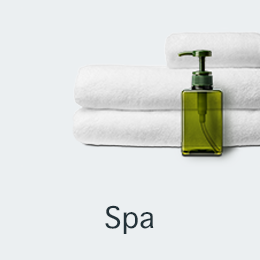 Spa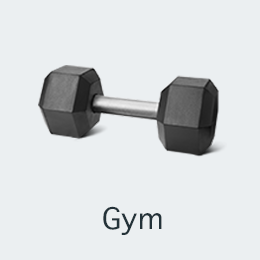 Fitnesscentrum
Populaire faciliteiten
Gratis parkeren
Wifi
Familiekamers
Rookvrije kamers
Buitenzwembad
Spa
Fitnessclub
Bijzonderheden
Geldwisselservice

Geweldige locatie

Zwembad

24/7 roomservice

Vergaderzalen

slaapkwaliteit

24/7 Receptie

Vroege check-in mogelijkheid

Traditioneel Theehuis

Niet-roken hotel

Zakencentrum

Meertalig personeel
Boek Tehran Homa Hotel Online!
Faciliteiten van Tehran Homa Hotel
Algemene faciliteiten
Gratis Wifi

Gratis parking

Fitnesscentrum

Airconditioning

Verwarming

Kluis

Lift

Bruidssuites

Haar/Schoonheidssalon

Kranten

Roomservice

Geluidsdichte kamers

Souvenirshop

Kluis

Lift

Faciliteiten voor invalide gasten

Rokersgedeelte
Media & Technologie
Flatscreen TV

satelliet-TV

Telefoon

Wifi
Eten & drinken
Speciale dieet maaltijden (indien gewenst)

Buffet restaurant

Ontbijt op de kamer

Restaurant (a la carte)

Minibar

Alcoholvrije drankjes

Kindvriendelijk buffet

Coffeshop

Internationale maaltijden
Badkamer
Badkamer

Toilet

Handdoeken

Douche

Haardroger

Gratis toiletartikelen

Toiletpapier

Beddengoed
Schoonmaakservice
Dagelijkse kamerschoonmaak

Suit press

Strijkservice

stomerij

Wasserette

Schoenen poetsen
Zakenfaciliteiten
Fax/fotokopiëren

Zakencentrum

Ontmoetings/banket faciliteit
Receptiediensten
Privé check-in/check-out

Concierge service

ATM/geldautomaat (IRR)

Bagagebewaring

24-uurs receptie

Meertalig
Je zult houden van Tehran Homa Hotel Vanwege zijn :
Heerlijk ontbijt
Hele schone en geordende kamers
Geweldig personeel
Geweldige locatie
Hoog gewaardeerd door gasten
Geweldig uitzicht
Dichtbij het stadscentrum
Waarom gebruiken Apochi?
Wij passen de prijs aan
Lage tarieven, Bespaar geld!
Makkelijk te boeken
Snel boeking, geen registratie vereist.
Steun & hulp 24/7
Vind antwoorden, of bel ons
Ga Groen!
Wij accepteren alle creditcards, veilig en online!
Vergelijkbare hotels Tehran Homa Hotel, in Iran:
Reviews of Tehran Homa Hotel
Review Summary:
6.5
out of 10
Apochi Verified Reviews
They paid and stayed. We double-checked.