Razavieh Hotel

Bit ol Moghadar Str., Mashhad, Iran
+98 21 88106700

[email protected]
Het Razavieh hotel Mashhad is een rendabele keus die u maakt. Tijdens uw verblijf in Mashhad, dit 4-sterrenhotel biedt geweldige accommodaties. Bovendien zijn er tweeënnegentig kamers die u kunt boeken. Daarnaast heeft u een centraal uitzicht vanuit het hele hotel. Uw verblijf is dus zeker de moeite waard hier. Dit is werkelijk een plek waar u kunt aansterken na uw reis of kunt toeren in de omgeving.
Het is opmerkelijk dat elke kamer in het Razavieh hotel mooi gedecoreerd is. Elke voorziening die u kunt bedenken is inbegrepen. Bovendien is het mogelijk op elke tijdstip een boeking online te maken, dag en nacht. De chef bereid een heerlijk menu voor bestaande uit internationale en locale gerechten.
Vliegen naar het Razavieh hotel is gemakkelijk, vooral wanneer u komt vanaf de internationale luchthaven van Mashhad. Dit is vanwege de locatie, verder is het hotel ook dichtbij de beroemde heilige schrijn van Imam Reza gelegen. Dit hotel wordt dus zowel graag gekozen door pelgrims als toeristen.
U kunt eenvoudig dit hotel bereiken omdat het zo makkelijk gelegen is. Ten eerste al vanwege de dichtbijgelegen bezienswaardigheden inclusief Shatiteh Neyshabouri en de Moghan grot. Verder is Shandiz en de Al Abad historische toren dichtbij gelegen. Ook kunt u gemakkelijk naar de dichtbijgelegen Tombe van Sheikh Fakhroddin Attar en de Sabz Zone. Het resultaat is dat u zoveel opties heeft door hier te verblijven.
Verder zijn de Haronieh of de GHazali hospice ook niet ver weg, zo ook de Khayyam Tombe het Choobin dorp, Torghabeh, Toos Museum en Naderi Museum bevinden zich hier in de omgeving. Deze plekken zijn natuurlijk naast de speciale schrijn van Imam Reza te bezoeken.
Het meest relevante is dat u dit hotel zo gemakkelijk kunt bereiken. Dit kunt u doen per bus, trein, of ondergronds met de metro.
Wij spreken uw taal. Het Razavieh hotel in Mashhad heet APOCHI.com gasten al welkom sinds 12 januari 2013. Hotelkamers:92.
Amenities in Razavieh Hotel
These amenities are available to you.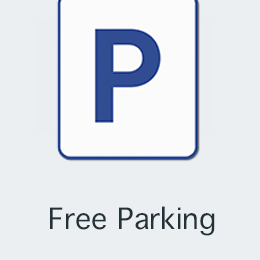 Gratis parkeren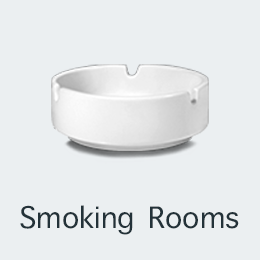 Rookvrije kamers
Wifi
Populaire faciliteiten
Gratis parkeren
Wifi
Familiekamers
Rookvrije kamers
Bijzonderheden
Vers ontbijt

Geweldige locatie

24/7 roomservice

slaapkwaliteit

24/7 Receptie

Late check-in mogelijkheid

Vroege check-in mogelijkheid

Traditioneel Theehuis

Lokaal eten

Niet-roken hotel

Gratis parkeren voor gasten

Meertalig personeel
Boek Razavieh Hotel Online!
Faciliteiten van Razavieh Hotel
Algemene faciliteiten
Gratis Wifi

Gratis parking

Airconditioning

Verwarming

Kluis

Lift

Kranten

Roomservice

Rokersgedeelte
Media & Technologie
Flatscreen TV

Telefoon

Wifi
Eten & drinken
Ontbijt op de kamer

Restaurant (a la carte)

Minibar

Alcoholvrije drankjes

Coffeshop
Badkamer
Badkamer

Toilet

Handdoeken

Douche

Gratis toiletartikelen

Toiletpapier
Schoonmaakservice
Dagelijkse kamerschoonmaak

Wasserette

Schoenen poetsen
Zakenfaciliteiten
Fax/fotokopiëren

Ontmoetings/banket faciliteit
Receptiediensten
Privé check-in/check-out

ATM/geldautomaat (IRR)

Bagagebewaring

24-uurs receptie

Meertalig
Je zult houden van Razavieh Hotel Vanwege zijn :
Heerlijk ontbijt
Hele schone en geordende kamers
Geweldig personeel
Geweldige locatie
Hoog gewaardeerd door gasten
Dichtbij het stadscentrum
Waarom gebruiken Apochi?
Wij passen de prijs aan
Lage tarieven, Bespaar geld!
Makkelijk te boeken
Snel boeking, geen registratie vereist.
Steun & hulp 24/7
Vind antwoorden, of bel ons
Ga Groen!
Wij accepteren alle creditcards, veilig en online!
Vergelijkbare hotels Razavieh Hotel, in Iran:
Reviews of Razavieh Hotel
Review Summary:
0
out of 10
Apochi Verified Reviews
They paid and stayed. We double-checked.