Pardisan Mashhad Hotel

Razavi Blvd. Mashhad, Iran
+98 21 88106700

[email protected]
Mashhad Pardisan Hotel is een luxe 5-sterrenhotel in Mashhad. Het ligt in een gebied met een fris klimaat en biedt zoveel faciliteiten voor gasten die op zoek zijn naar een luxe verblijf. Dit hotel heeft 160 duplex kamers en suites. Dit luxe hotel is in 2002 gebouwd en in 2016 gerenoveerd.
Mashhad Pardisan Hotel Locatie
Mashhad Pardisan Hotel ligt in het zuidwestelijke deel van Mashhad. Dit gebied heeft een van de beste klimaten in Mashhad. Pelgrims van heilige Mashhad en reizigers hebben gemakkelijk toegang tot de belangrijkste Mashhad-attracties. Dit 5-sterrenhotel in Mashhad beschikt over complete uitrusting en faciliteiten voor lokale en internationale gasten.
Kamer faciliteiten
Er is draadloos internet, 24 uur per dag roomservice en satelliet-tv. Het heeft een koelkast, een koffiezetapparaat en airconditioning. Ook zijn de kamers altijd inclusief gratis ontbijt.
Hotel kenmerken
Er zijn verschillende winkels in het hotel. Er is een conferentiezaal waar u evenementen kunt houden. U kunt ook een reservering maken voor andere evenementen zoals feesten, bruiloften en feesten. Er is een gebedsruimte, pinautomaat en medische diensten.
Restaurants
Mikhak Restaurant biedt een prachtig ontbijtbuffet voor de gasten. Het heeft een capaciteit van 180 personen. Orkideh Restaurant heeft een capaciteit van 220 personen. Ziafat Celebration Hall serveert traditionele en internationale gerechten voor de gasten. Bovendien heeft het café in de lobby een kalm en vredig ontwerp met verschillende soorten warme en koude dranken. Het heeft een capaciteit van 70 personen. Er is ook een traditioneel restaurant waar u kunt genieten van de lokale gerechten.
In Mashhad Pardisan Hotel kunnen kinderen spelen rond de groene speelruimte van het hotel. Het auditorium is perfect voor uw volgende seminar. Tevens kunt u nog werken aan u fitnessdoelen in de sportschool inhalen of een massage krijgen in de massagesalon.
Wij spreken uw taal. Deze vijfsterren Mashhad Pardisan Hotel kan een geschikte keuze zijn als u op zoek bent naar een luxe en comfortabel verblijf in Mashhad. Je kunt van tevoren een kamer of suite boeken op Apochi. Neem bij vragen gerust contact met ons op. Wij zijn u graag van dienst.
Er zijn verschillende winkels in het hotel. Dit zijn onder andere de Mashhad souvenir Boutiques en een gevarieerd aantal restaurants voor u om uit te kiezen. Er is een conferentieruimte voor u om een gelovig evenement te boeken. U kunt ook een reservering maken voor evenementen zoals vieringen, bruiloften en partijen.
Alle kamers zijn voorzieningen van satelliet TV. Ook is er draadloos internet, vierentwintig-uur per dag roomservice en schitterend interieur.
De faciliteiten in het Pardisan Mashhad Hotel maakt dit het beste hotel in de regio voor rust en recreatie. Ook is er een gebedsruimte, ATM bank en medische diensten op het terrein. De bibliotheek maakt het mogelijk voor u om wat te lezen. Er is ook een prive-parking op het terrein. Gemakkelijke toegang tot de stad is mogelijk met de hotel-taxiservice.
Bij het Pardisan Mashhad Hotel kunnen kinderen spelen rondom het hotel zijn groene ruimte. Er is ook een traditioneel restaurant en ook een al fresco versie. Het auditorium is perfect voor uw volgende congres. Aan de andere kant, u kunt ook wat sport en beweging oppakken bij de fitness of een massage krijgen bij de massagesalon. Wat koffie of thee drinken bij het net café of het hotelcafé is een perfecte manier om de dag te beginnen of te eindigen.
Wij spreken uw taal. Het vijf sterren Pardisan Mashhad Hotel heet Apochi.com gasten al welkom sinds 3 augustus 2011. Hotelkamers: 160.
Amenities in Pardisan Mashhad Hotel
These amenities are available to you.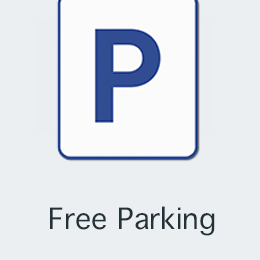 Gratis parkeren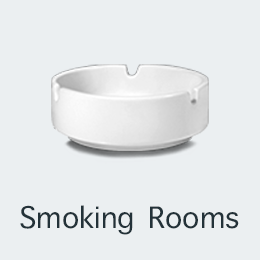 Rookvrije kamers
Wifi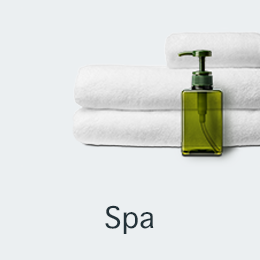 Spa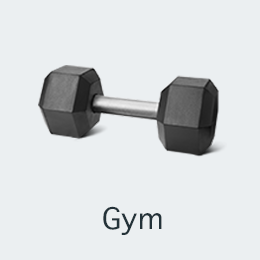 Fitnesscentrum
Populaire faciliteiten
Gratis parkeren
Wifi
Familiekamers
Rookvrije kamers
Spa
Fitnessclub
Bijzonderheden
Vers ontbijt

Geldwisselservice

Geweldige locatie

Free WiFi

Zwembad

24/7 roomservice

Fitnessruimte

Conferentieruimte

Vergaderzalen

Sauna - Wellness

slaapkwaliteit

24/7 Receptie

Traditioneel Theehuis

Lokaal eten

Niet-roken hotel

Gratis parkeren voor gasten

Zakencentrum

Meertalig personeel
Boek Pardisan Mashhad Hotel Online!
Faciliteiten van Pardisan Mashhad Hotel
Algemene faciliteiten
Gratis Wifi

Gratis parking

Fitnesscentrum

Airconditioning

Verwarming

Kluis

Lift

Bruidssuites

Haar/Schoonheidssalon

Kranten

Roomservice

Geluidsdichte kamers

Souvenirshop

Kluis

Lift
Media & Technologie
Flatscreen TV

satelliet-TV

Telefoon

Wifi
Eten & drinken
Speciale dieet maaltijden (indien gewenst)

Buffet restaurant

Ontbijt op de kamer

Restaurant (a la carte)

Minibar

Alcoholvrije drankjes

Kindvriendelijk buffet

Coffeshop

Internationale maaltijden
Badkamer
Badkamer

Toilet

Handdoeken

Douche

Haardroger

Gratis toiletartikelen

Toiletpapier

Beddengoed
Schoonmaakservice
Dagelijkse kamerschoonmaak

Suit press

Strijkservice

stomerij

Wasserette

Schoenen poetsen
Zakenfaciliteiten
Fax/fotokopiëren

Zakencentrum

Ontmoetings/banket faciliteit
Receptiediensten
Privé check-in/check-out

Concierge service

ATM/geldautomaat (IRR)

Bagagebewaring

24-uurs receptie

Meertalig
Je zult houden van Pardisan Mashhad Hotel Vanwege zijn :
Heerlijk ontbijt
Hele schone en geordende kamers
Geweldig personeel
Geweldige locatie
Hoog gewaardeerd door gasten
Geweldig uitzicht
Dichtbij het stadscentrum
Waarom gebruiken Apochi?
Wij passen de prijs aan
Lage tarieven, Bespaar geld!
Makkelijk te boeken
Snel boeking, geen registratie vereist.
Steun & hulp 24/7
Vind antwoorden, of bel ons
Ga Groen!
Wij accepteren alle creditcards, veilig en online!
Vergelijkbare hotels Pardisan Mashhad Hotel, in Iran:
Reviews of Pardisan Mashhad Hotel
Review Summary:
0
out of 10
Apochi Verified Reviews
They paid and stayed. We double-checked.