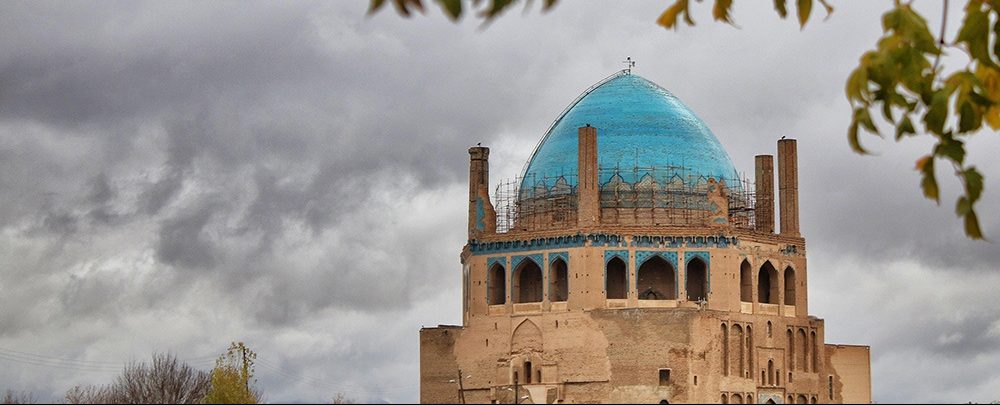 Zanjan Attractions
Soltaniyeh
The Largest Dome in Iran
The third-largest dome in the world, Soltaniyeh, is located in the historical city of Zanjan. This valuable UNESCO World Heritage Site is also the tomb of Oljaito, the eighth Sultan of Ilkhanian. Stay with Apochi to discover more about the largest dome in Iran.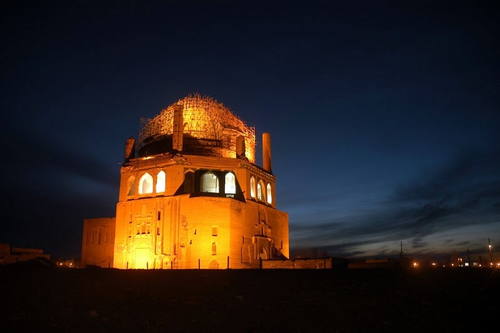 About Soltaniyeh
Soltaniyeh dome is located in Soltaniyeh, a little town in 43 kilometers distance of Zanjan. This ruin is the mausoleum of Muhammad Khodabandeh or widely known as Oljaito, one of the Mongol rulers. After Florance Cathedral and Hagia Sophia, Soltaniyeh is the third largest dome in the world. It also played an important role in Muslim World about 1312 AD and after that. Many believe that the architecture of the Taj Mahal was inspired by the huge dome of Soltaniyeh for building that masterpiece.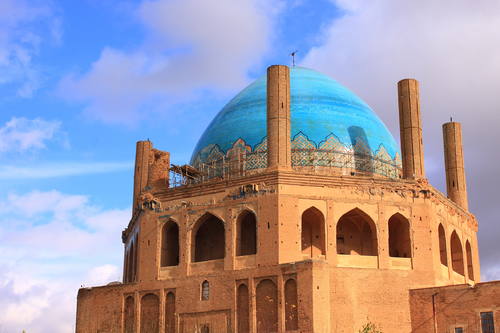 Who Was Oljaito?
Muhammad Khodabandeh, or Oljaito (meaning servant of God in Persian), was the eighth king of the Ilkhanid dynasty. His capital was Tabriz (the center of the East Azarbaijan province). His mother was a Christian and he grew up in a Christian atmosphere, they even named him Nicolo after the fourth Pope. But after he started to reign, he debated many preachers from different religious. After these debates, he decided to choose Shia Islam.
Also, he was the founder of mobile schools for nomads of Iran. Because of their lifestyle, nomads usually do not access to proper education. But these mobile schools would travel along with the nomads to the Yaylak and Kishlak, providing the children with the necessary training.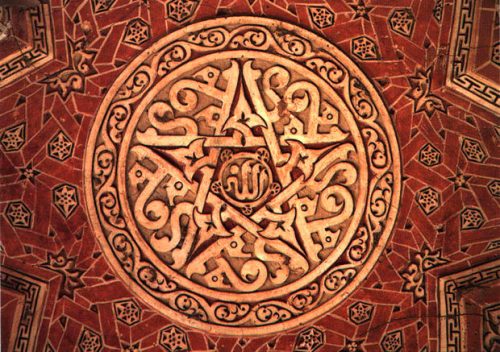 The History of Soltaniyeh
After the devastating invasion of Mongols to Iran which ended the golden era of the Safavid Dynasty, many cities of Iran became ruins. But the Ilkhanid Dynasty rebuild many great buildings such as Soltaniyeh Dome, to recover some of the demolitions. Mongols had a different approach to city building. Soltaniyeh is an example of Mongol cities.
The father of Sultan Oljaito, Arghun, established Sultanyeh as his summer capital. But his son made it the capital of his empire. He ordered to build this huge and majestic dome in 1302 AD to transfer the bodies of Imam Ali and Imam Hosein (the first and third Imams of Muslim Shia) to this building. But he changed his mind after he had a strange dream about it.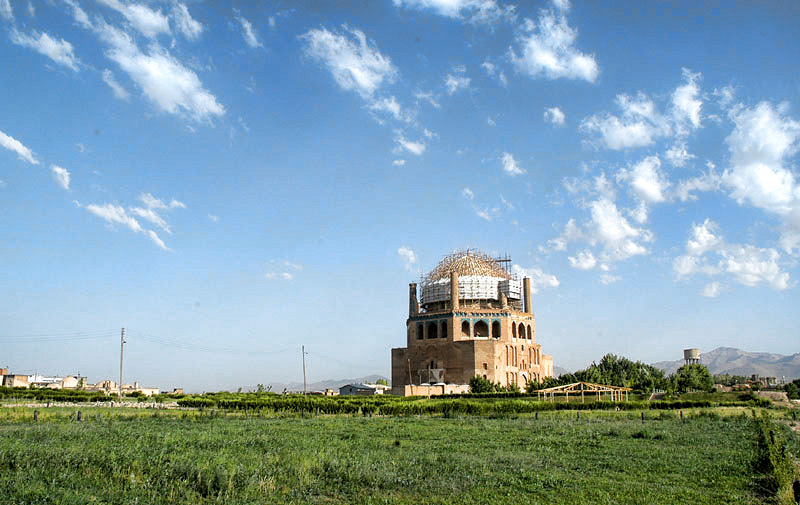 Architecture of Soltaniyeh
Soltaniyeh dome weight about 200 tons and a height of 49 meters. The diameter of the dome is 25.5 meters. The complex was built in Azari style (the architectural style in Iranian Azarbaijan).  It has lost a lot of its exterior decoration but the interior is intact. In recent years, this building has gone undergo an extensive renovation.
Soltaniyeh is the oldest two-layer dome in the world. It has a unique architecture; it has eight minarets (inspired by the Islamic belief that the heaven has eight doors) that are placed in equal intervals around the huge brick dome, making it even more visible from distance. Also, it has eight grand iwans that enclosed the dome.
It took ten years and three thousand workers to build this magnificent structure. The tomb of Oljaito is next to the dome, in a separate iwan. Soltanieh was registered as one of the UNESCO World Heritage Sites in 2005.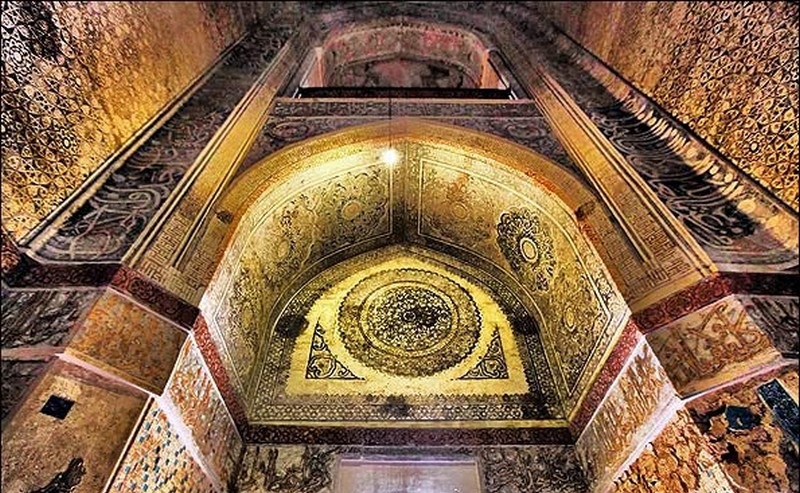 Location of Soltaniyeh
As mentioned before, to reach Soltaniyeh you have to drive about forty kilometers southeast from Zanjan. If you are planning to stay in Zanjan and discover its beauties, here are some of your options for attractions: Kataleh Khor Cave, Rakhtshooy Khaneh, Saltmen Museum, and Zanjan Grand Bazaar.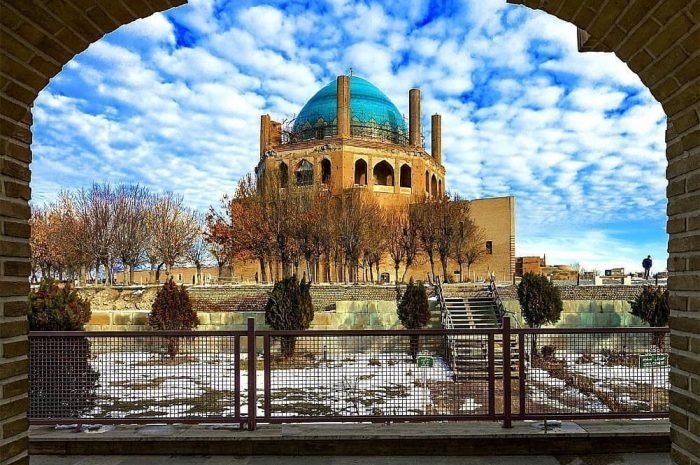 Where to Eat near Soltaniyeh
If you want to try some delicious Persian meals after visiting Soltaniyeh, you can go to Heidar Baba Restaurant, Setarey-e Shahr Restaurant, or Hani pizza.
Where to Stay near Soltaniyeh
If you have decided to spend your next vacation in Zanjan and visit Soltaniyeh, Apochi can offer you luxury hotels like Zanjan Grand Hotel. If you want to stay at an affordable place, you can check out the budget hotels like Zanjan Sepehr Apartment Hotel and Zanjan Park Hotel. Have a taste for traditional hotels? Then you can choose Dadmaan Hotel.
Found Soltaniyeh interesting? Explore more …
How To Get To Soltaniyeh
By Car
In Soltaniyeh town find Allameh Helly Sq, then turn to Allameh Helly Blvd., you will find the dome on Gonbad St.
By Plane
You can fly from Tehran to Zanjan, then go to Soltaniyeh Town, find Allameh Helly Sq, then turn to Allameh Helly Blvd., you will find the dome on Gonbad St.
Other attractions in Zanjan
Hotels near Soltaniyeh, Zanjan
Book Your Hotel In Zanjan
Book Your Domestic Flights in Iran
Ask your questions about accommodations in Shiraz from our travel experts: