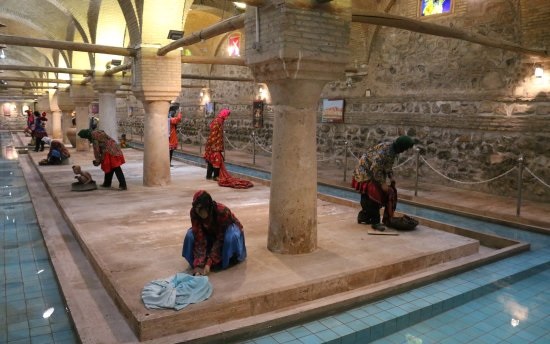 Zanjan Attractions
Rakhtshooy Khaneh
See Traditional Washing
Rakhtshooy Khaneh is an absolutely unique public building in Zanjan. Until today, there is no other similar place in the world with this application. Stay with Apochi to find out why this place is so exceptional.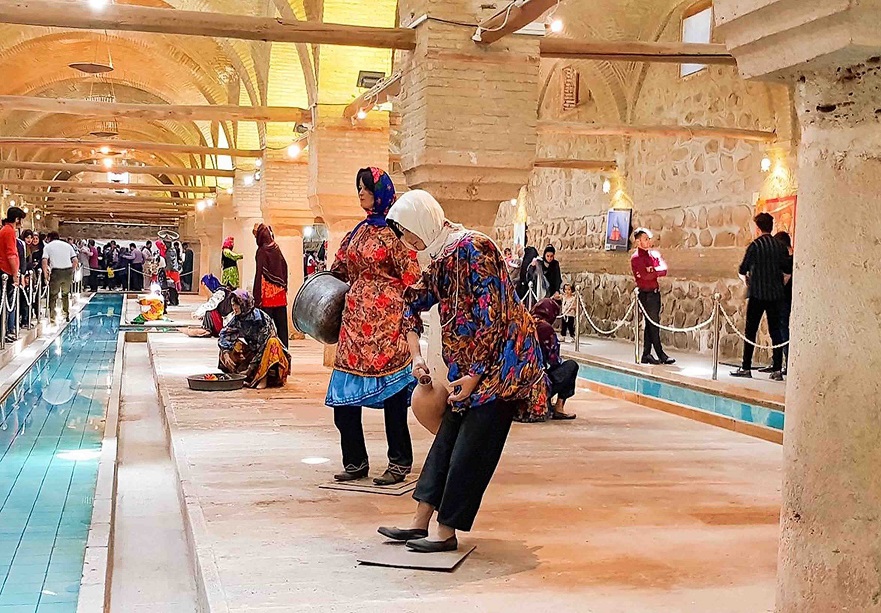 About Rakhtshooy Khaneh
Rakhtshooy Khaneh was a place to wash clothes or in a simple word, a laundry. Of course, this place is no longer a laundry; it is now turned to an anthropology museum. You can see wax sculptures of women, wearing Zanjan traditional clothes, jewelry, and washing tools in this museum.
Besides the main hall, where all the statues are, there is another part of this museum. You can see the valuable objects that were endowed to this museum. Also, you can drink a refreshing cold Sharbat by the lovely pool of this complex. Don't forget to but Zanjan handicrafts from shops inside the building.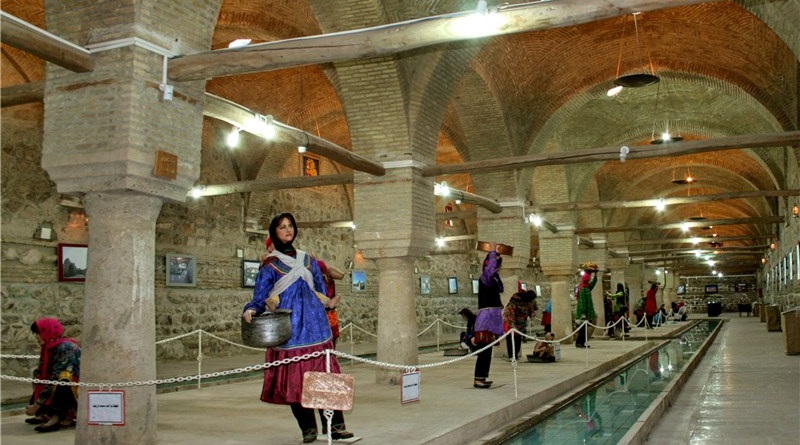 The History of Rakhtshooy Khaneh
Two brothers named Akbar and Ismaeel built this building. As Zanjan has very harsh winters, they made this place for women's convenience. At first glance, Rakhtshooy Khaneh is very similar to the traditional public baths, but it is good to know that the area wasn't used for personal cleaning. Women were allowed to wash the clothes, carpet, utensils, and other similar objects. Also, they didn't have to pay for the water or usage; it was free.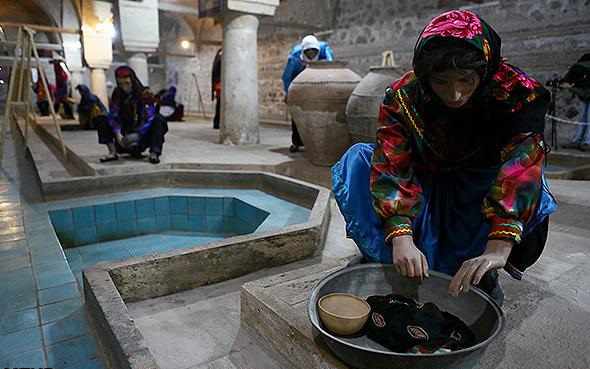 Location of Rakhtshooy Khaneh
Rakhtshooy Khaneh is located in the heart of the city. Thus, reaching the other attractions in the town is a cakewalk. You can visit attractions like Katale Khor Cave, Saltmen Museum, and the UNESCO World Heritage Site of Soltanyeh. Don't forget to buy souvenirs from Zanjan Grand Bazaar.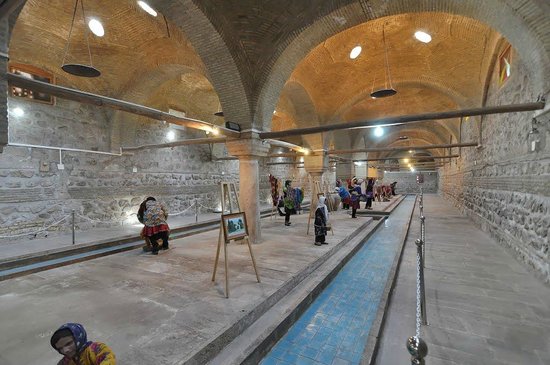 Where to Eat near Rakhtshooy Khaneh
Bagh Behesht Restaurant, Barbecue Restaurant, and Paeez cafe are some of the places where you can enjoy a delicious Persian dish while you are visiting Rakhtshooy Khaneh.
Where to Stay near Rakhtshooy Khaneh
Planning to stay some nights in the beautiful Zanjan? Well, in this case, Apochi can offer you luxury hotels like Zanjan Grand Hotel. If you want to stay at an affordable place, you can check out the budget hotels like Zanjan Sepehr Apartment Hotel and Zanjan Park Hotel. Have a taste for traditional hotels? Then you can choose Dadmaan Hotel.
Found Rakhtshooy Khaneh interesting? Explore more …
Rakhtshooy Khaneh Location
How To Get To Rakhtshooy Khaneh
By Car
Find Enqelab Sq. as your landmark. Then turn to Sa'adi St. You'll find Farhang St., on your right. Turn to the street and you will find Rakhtshooy Khaneh in front of you.
By Bus
You can get off the bus in Sa'adi St., at the bus station that is near Farhang St. You will find Rakhtshooy Khaneh in the middle of Farhang St.
Other attractions in Zanjan
Hotels near Rakhtshooy Khaneh, Zanjan
Book Your Hotel In Zanjan
Book Your Domestic Flights in Iran
Ask your questions about accommodations in Shiraz from our travel experts: