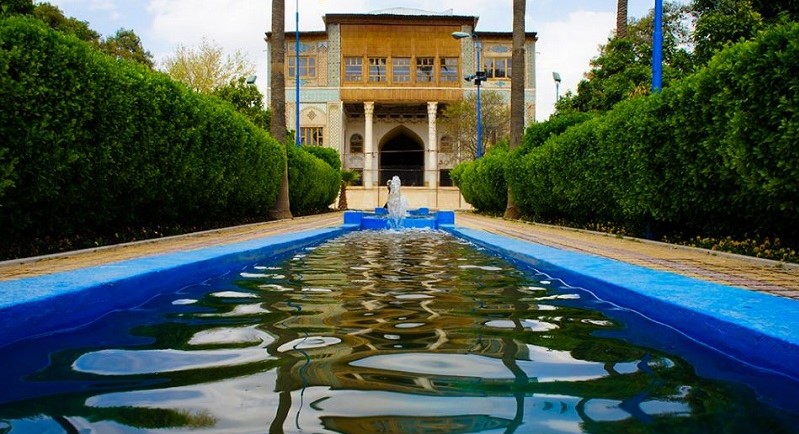 Shiraz Attractions
Delgosha Garden
The Garden of Orange Blossoms
Shiraz is known to be the city of beautiful gardens. One of its amazing gardens is the ancient Delgosha Garden. If you visit this garden in April you will love smelling the pleasant aroma of fresh orange blossoms as the garden is full of sour orange trees. Moreover, It was registered on the Iran National Heritage list in 2002.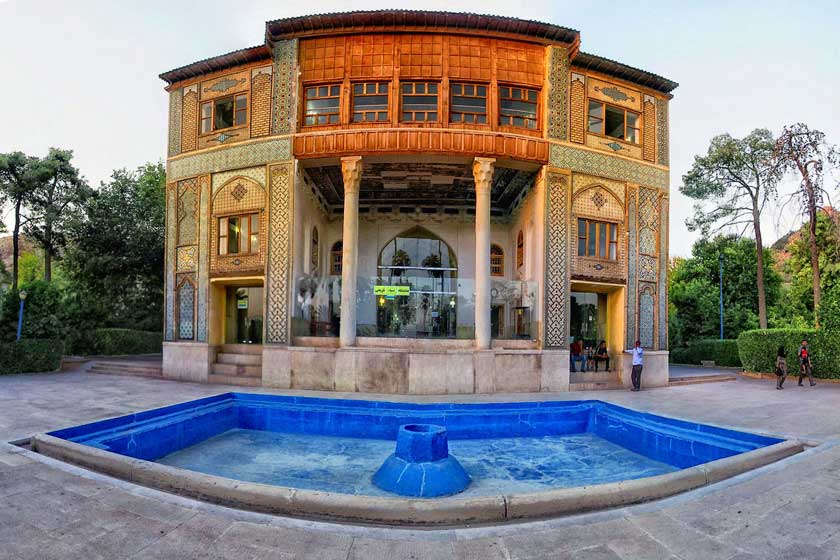 Location of Delgosha Garden
Delgosha Garden is located in the northeastern part of Shiraz and in close proximity to the Tomb of Saadi.
Other nearby attractions to this site are Shah Cheragh, Quran Gate and the Tomb of Khawju Kermani, and Tomb of Hafez.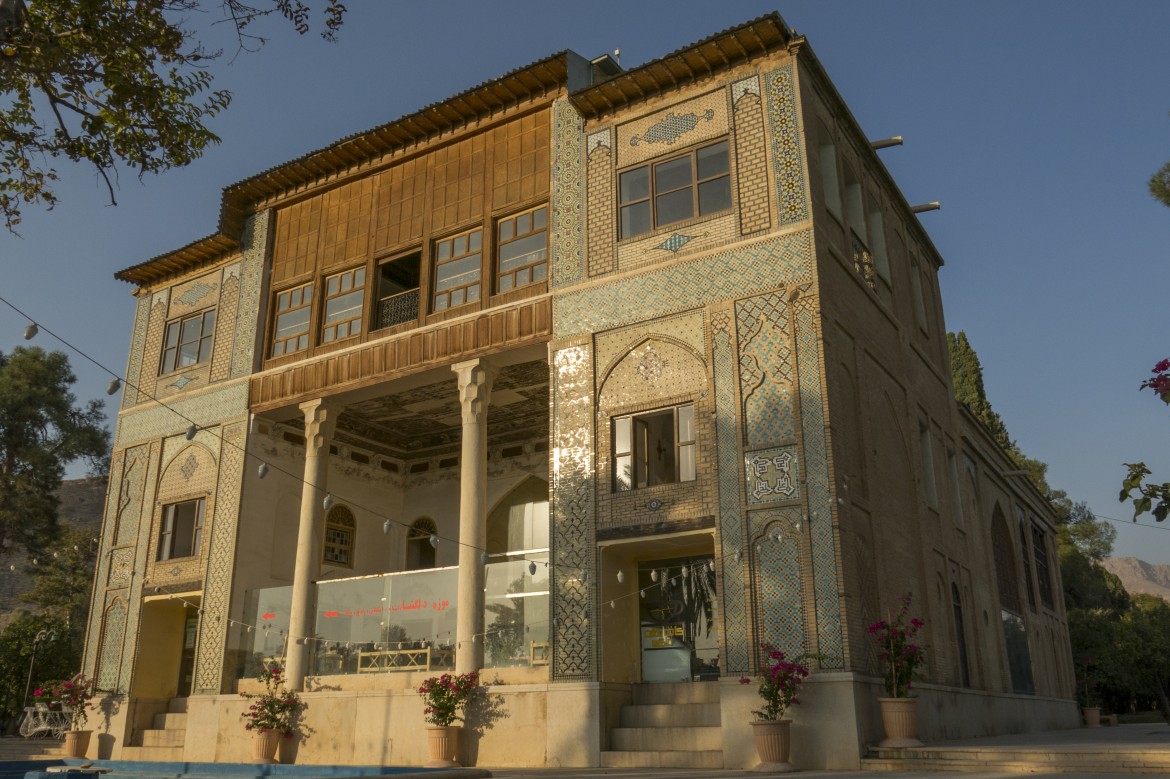 History of Delgosha Garden
Prosperity in Delgosha Garden was blessed before the emergence of Islam and in the Sassanid era. It also had been a great recreational site in Safavid and Afsharid era. Its worst conditions happened in the time span between the ruling of Nader Shah, the Afsharid king, and the beginning of the Zand era. It underwent serious damages but hopefully was repaired and renovated by the generous king of Iran, Karim Khan Zand. Moreover, some buildings were added to this structure in the Qajar era.
Every single person who lived sometime in this mansion has made a lot of attempts to keep it alive and still shining by adding ever-lasting changes to it.
Structure of Delgosha Garden
One fact about the Persian garden is that it has a small stream of water in the middle of the path to its center and a small or big pond in the center in front of a huge mansion. There are also beautiful tall trees around the complex.
Delgosha Garden has a total space of 7.5 hectares. The dominant kind of tree is the sour orange tree which spreads the awesome smell of orange blossoms in the garden during April.
The three-floor pavilion of Delgosha Garden has two main gates on two different sides and a glorious hall with four rooms. The second floor has a big veranda with two columns with its view directed toward the stone pond. Its wooden ceilings attract the attention of the spectators. Many things have been added to it during different ages regarding the tastes of its inhabitants. These variations include artistic mirror cuts, ceiling decorations, and floral paintings.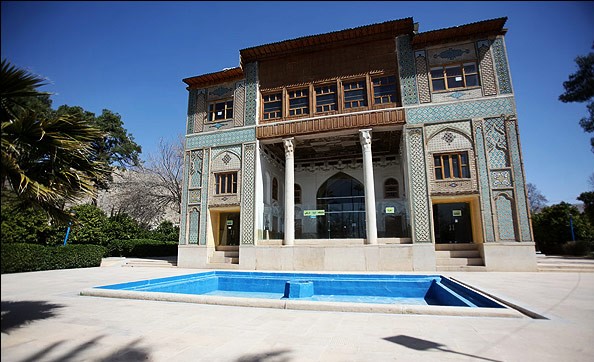 Museum in Delgosha Garden
Inside the pavilion, there is a museum that gives you the chance to enjoy visiting ancient objects besides taking the mere pleasure of the garden beauties.
A decent collection of coins since ancient times to the Pahlavi era is put on display. Other valuable objects are a Seljuk Quran written on the skin of a deer, clothes, carpets, containers, stamp, match, old bicycles, and Iran maps in different eras.
The most enjoyable part of the museum according to the tourists is its collection of radios. 50 radios are gathered in this part which shows a different level of technology of various times back in history. Surprisingly, there is a radio that functions using oil instead of a battery or electricity. You will definitely love this museum and forget the passing of time here as you are too occupied figuring out more about each radio.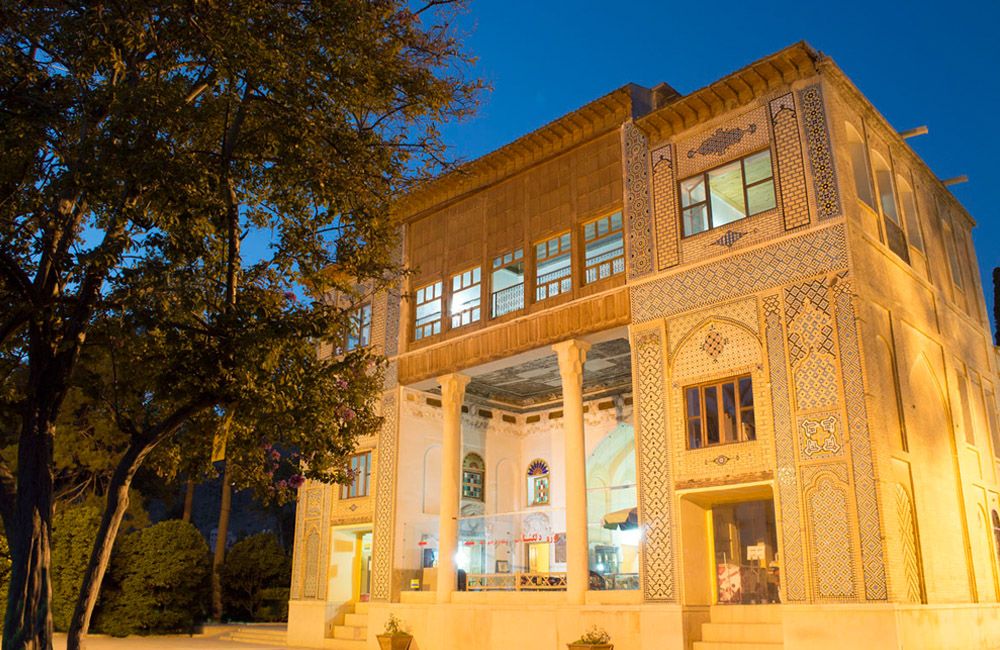 When to Visit Delgosha Garden
Generally speaking, the most ideal time for visiting Shiraz attractions is April and the beginning of May when orange blossoms emerge, and the whole city is filled with its pleasant smell.
The opening hours of the garden are from 8:00 to 23:00 in spring and summer and from 8:00 to 22:00 in autumn and winter.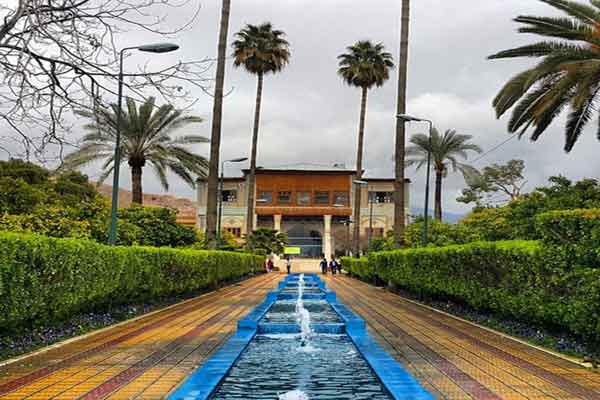 Where to Eat near Delgosha Garden
Aramis Café and Monireh Fast Food Restaurant are the nearby places that you can have delicious meals or drinks in.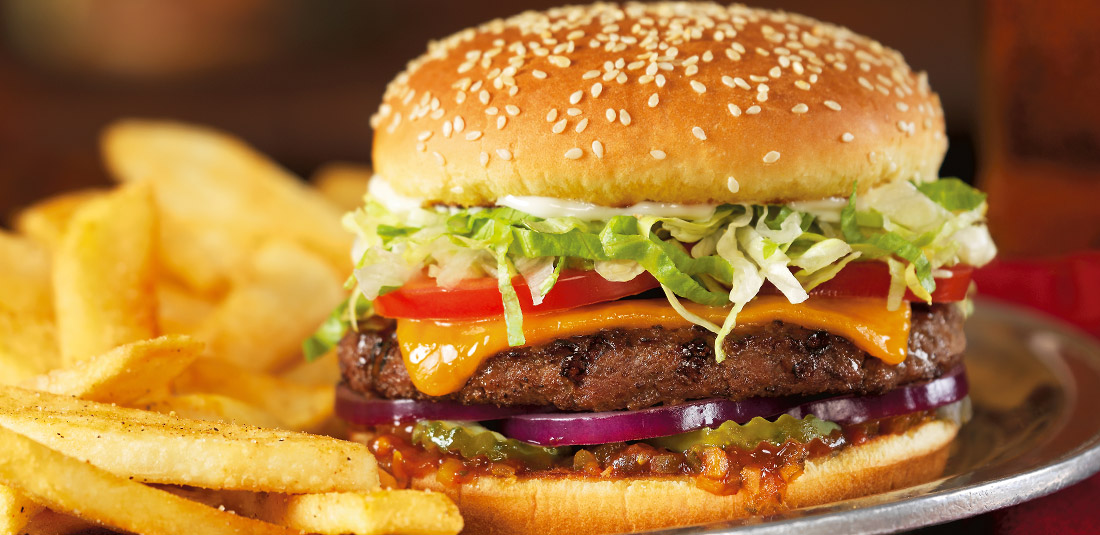 Where to Stay near Delgosha Garden
Anahita Hotel, Shiraz Grand Hotel, Perspolis Hotel, Eram Hotel, Sasan Hotel, Atlas Hotel, Shiraz Royal Hotel, and Arg Hotel are the hotels are the ones that you can consider if you want to stay in close vicinity to Delgosha Garden.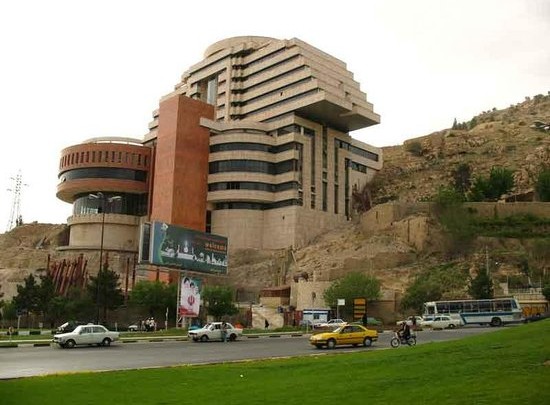 How To Get To Delgosha Garden
on Foot
If you are visiting Tomb of Saadi then you would better not get back to your hotel! Instead, take a 5-minute walk and visit Delgosha Garden too.
by Bus
Take Shahid Dastgheib-Narenjestan Boulevard and Narenjestan Boulevard-Namazi buses and get off the bus at Chaharrah Delgosha Station. Take a bit of walking and you will get to Delgosha Garden.
Other attractions in Shiraz
Hotels near Delgosha Garden, Shiraz
Book Your Hotel In Shiraz
Book Your Domestic Flights in Iran
Ask your questions about accommodations in Shiraz from our travel experts: