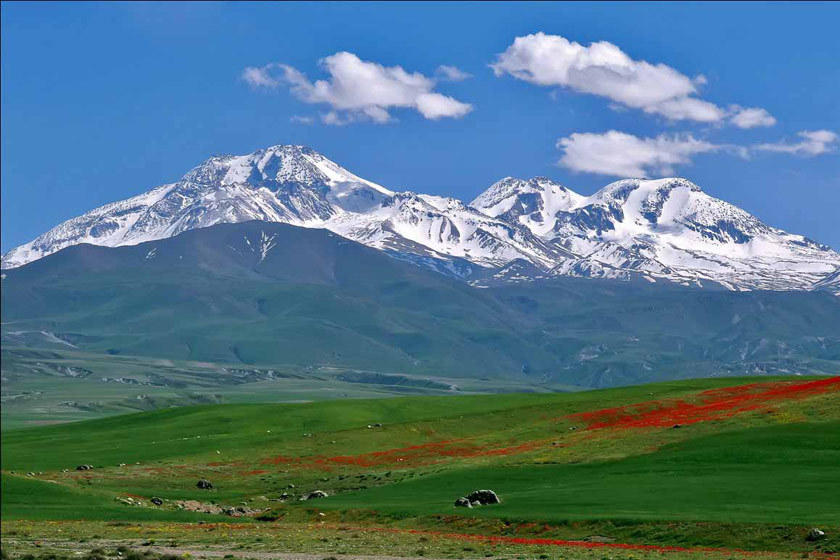 Ardabil Attractions
Sarein
The City of Hot Springs
Sarein, the city of gushing hot springs, is located in Ardabil province. As for its historical sites, natural landmarks, and hot springs, Sarein has been a popular destination among tourists. In the following paragraphs, we will introduce the attractions of Sarein in details and you will get a clear idea about where to see during your stay.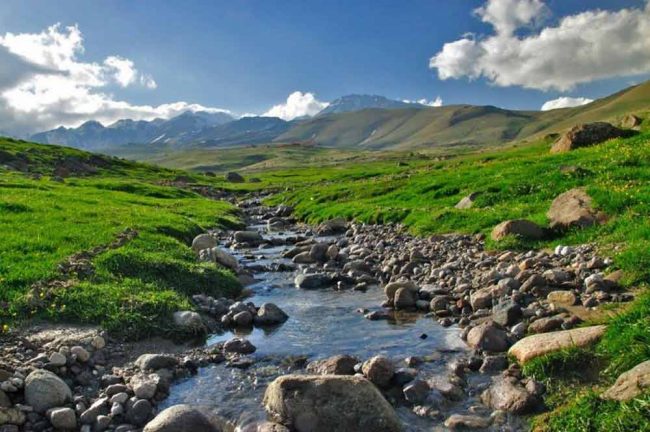 Anahita Hill
Located in the west of Sarein city, Anahita Hill is an ancient region regarding the findings during excavations. The objects that have been found on this hill indicate that there used to be people living on this hill from 1st or 2nd millennium B. C. According to the remains, it seems that there used to be temples and fire temples for worshiping God or doing Zoroastrian rituals.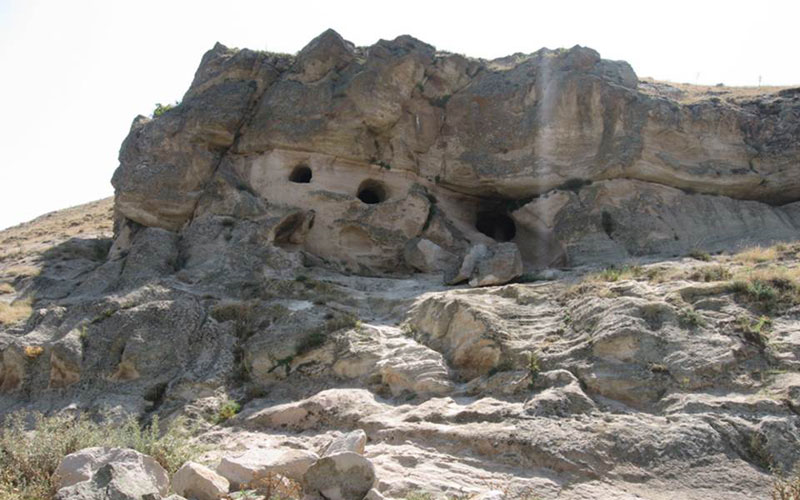 Sabalan Hot Spring Complex
Sarein is known for its many hot springs everywhere in the city. Being the largest and most important hot springs in the Middle East, the Sabalan Hot Spring Complex has a lot of remedial effects. It is the most catchy and of course the most well-known attraction of Sarein. People with different illnesses go to this place and not surprisingly, they are completely cured. The complex has modern equipment like roofed pools (one for men and two for women), dry and steam saunas, physiotherapy sections, individual shower or bathtubs, buffet, and restaurant. Space is about 7000 square meters and is designed on 2 floors.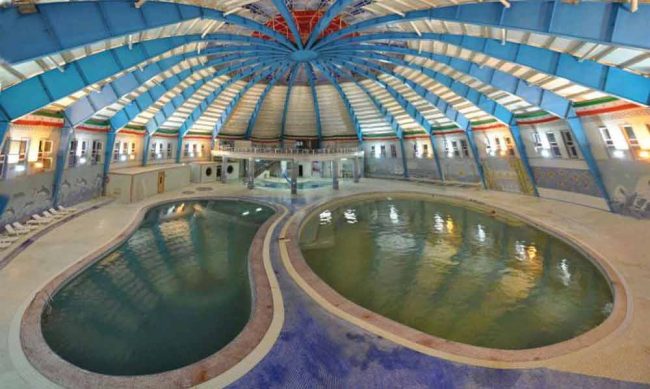 Alvaresi Village
If you are into winter sports like ski, this is the one for you! Alvaresi Village is a 3000-year-old site in Sabalan mountainside. It has a ski resort of the same name. The fact about this resort is that it is possible to attend it for 6 or 8 months of the year as it is much higher than the sea level. Hence, the temperature is low enough to keep the snow for long. Another thing you should consider before any move is that it is the Number One ski resort in Iran.
Apart from the ski resort, the wonderful landscape of valleys with colorful flowers, nomad lifestyle, pleasantly cool weather, and its other beauties have made this area a strong touristic pole. There are a lot of handicrafts and souvenirs to buy. For instance, local bread, honey, fresh heavy cream, rugs, and socks are the things you can buy.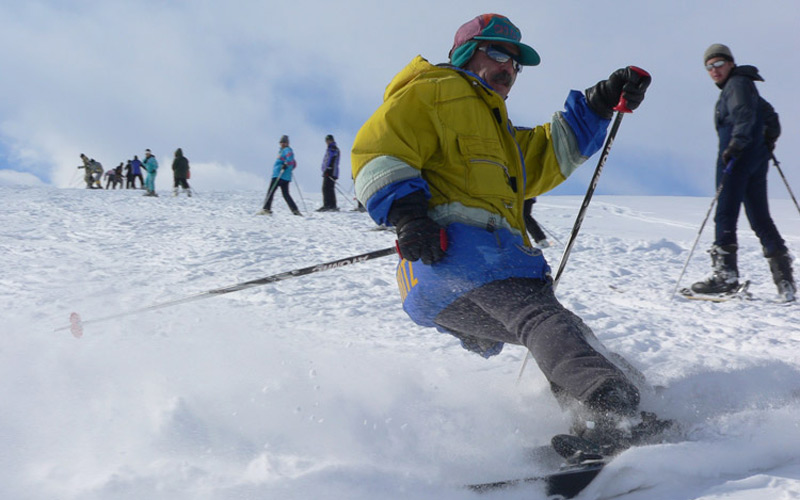 Atashgah Village
This village is located in the northern part of Sarein and is famous for its ancient temples, remote nature, and beautiful hills.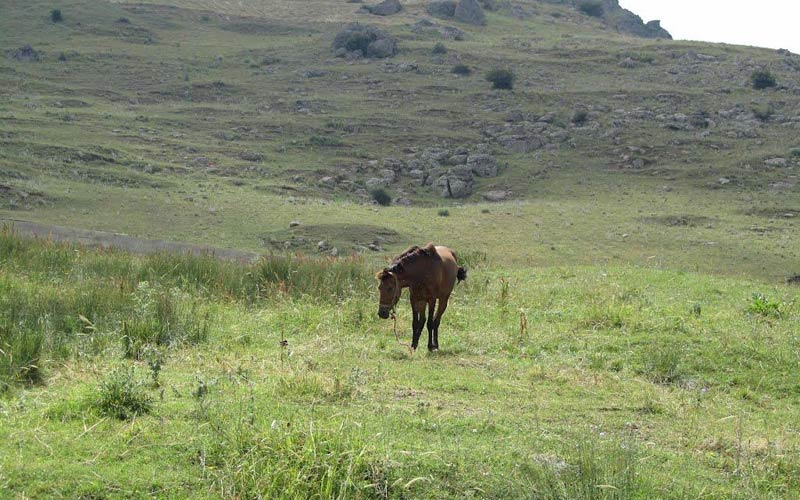 Shayegh Village
Located 7 kilometers far from the west of Sarein, Shayegh Village got its name from a tribe with the same name in this region who lived here about 250 years ago. Its magnificent beauty together with the pleasant weather is two nice points about this village.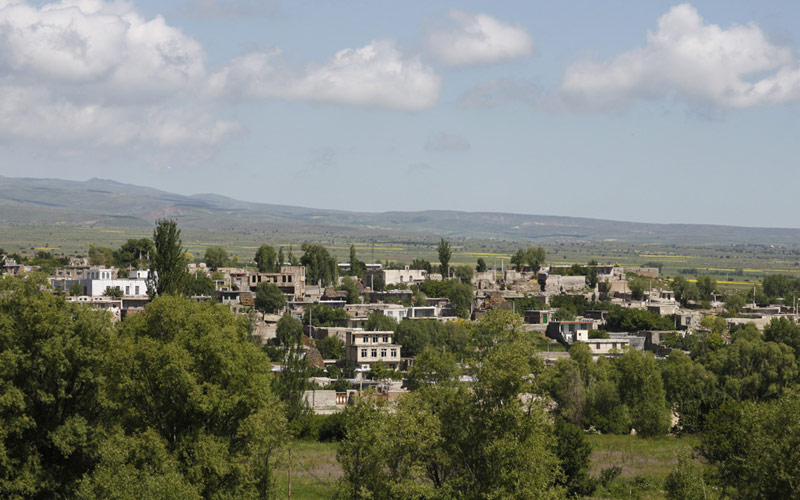 Where to Eat near Sarein
Adle Minaei Restaurant, Shahryar Restaurant, Laleh Zar Café, Ershad Restaurant, Sahel Restaurant, Taleghani Restaurant, and a lot of other restaurants are the nearby restaurants to Sarein.
Where to Stay near Sarein
Want to stay in a luxury hotel in Sarein? We would offer Sarein Laleh Hotel and Sarein Royal Park Hotel. If you prefer to spend more on your trip and less on the hotel, we can offer Ershad Hotel, Sasan Hotel, Ardabil Sasan Hotel, Sehat Hotel, Pedram Hotel, Atrak Hotel, and a lot of other options.
How To Get To Sarein
by Car
Take Shahid Dadman Highway southward from Ardabil and then take Ardabil-Sar Eyn Expressway to get to Sarein.
by Bus
You can also take a bus from Ardabil to get to Sarein.
Other attractions in Ardabil
Hotels near Sarein, Ardabil
Book Your Hotel In Ardabil
Book Your Domestic Flights in Iran
Ask your questions about accommodations in Shiraz from our travel experts: